The 2016 Sound+Image Awards were recently announced at a gala dinner at the Grace Hotel, where products were evaluated on the basis of sound and/or image reproduction, value for money, features, build quality, appearance, ease of use and ergonomics.
Panasonic has a history of taking home top spots at Sound+Image Awards and we are excited to announce that we kept up our winning streak, taking home two coveted Product of the Year awards and a Highly Recommended nod.
Winner | Blu-ray Player of the Year: DMP-BDT460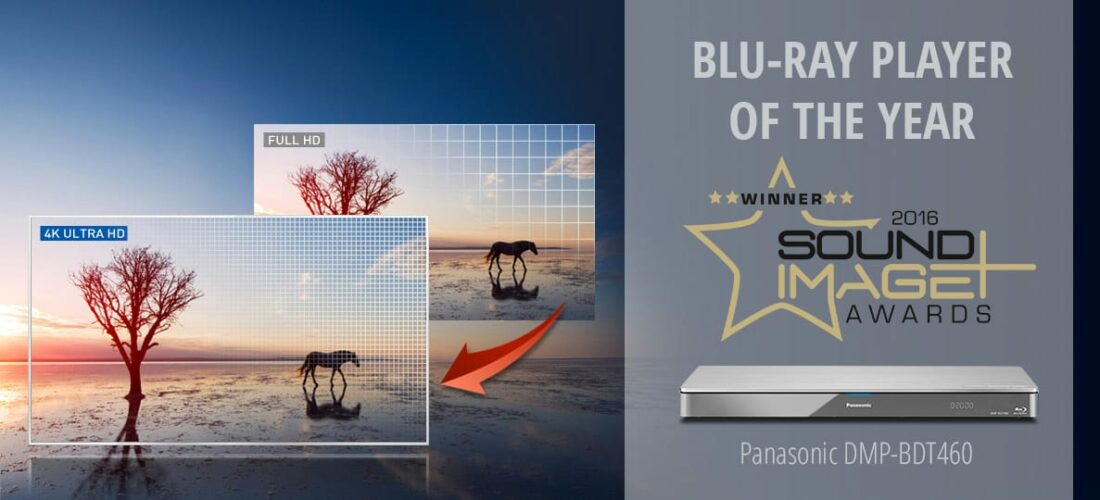 The premium BDT460 Blu-ray Player is filled with high-end picture and sound technologies. Its 4K Up-scaling function plays Blu-ray Disc content and photos at 4 times the beauty of Full HD images. Plus you can access a wide variety of online content and services including Netflix and display and share content from your Smartphone or Tablet to a large screen TV.
Click here to view Panasonic DMP-BDT460 Blu-ray Player webpage.
Winner | Blu-ray Recorder of the Year: DMR-BWT955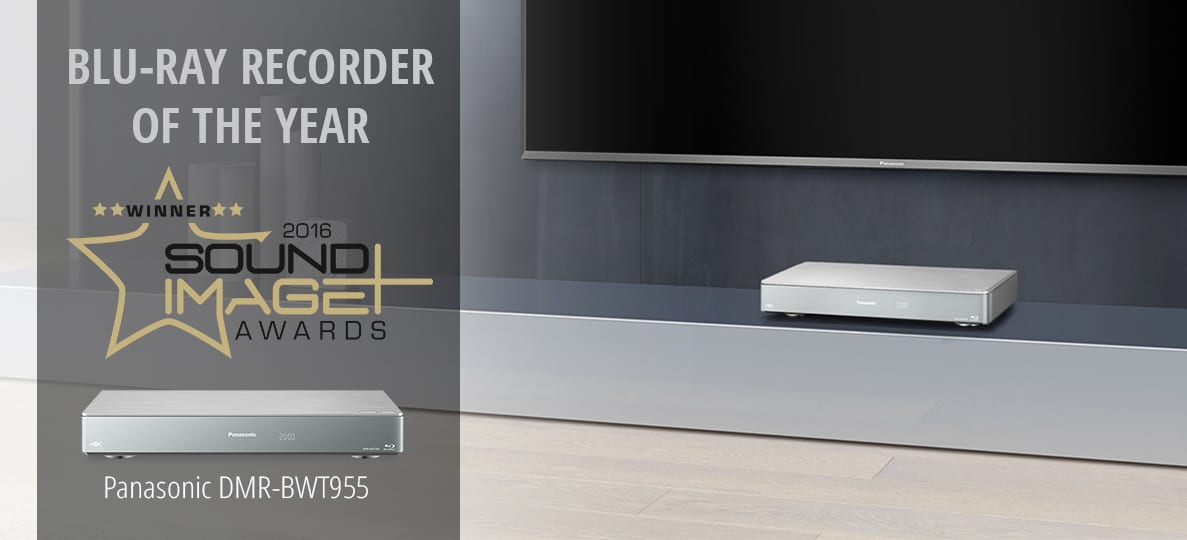 The BWT955 Blu-ray Recorder features 4K video playback with native 4K pictures, simultaneous recording of 3 TV programs with 3 tuners so you never miss a show access Netflix and Hbb TV through Smart Connections  easily watch TV programs via your  smartphone or tablet with TV Anytime. High-Clarity Sound Premium also provides excellent audio quality.
Click here to view Panasonic DMP- BWT955 Blu-ray Player webpage.
Highly Recommended | Television of the Year Over $4,000: TH-65CX800A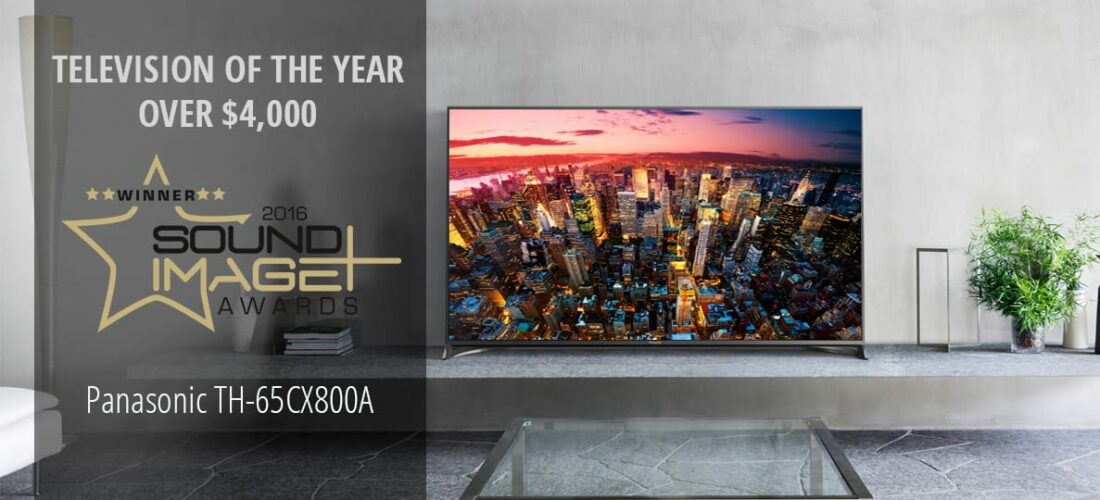 With its 4K Ultra HD resolution, picture quality true to the directors intention, colours that are richer, brighter and sharper than any TV you've ever owned and cutting-edge smart features like mic-free voice control and wireless content sharing, this VIERA TH-65CX800A TV really is a high-end hero.
Click here to view Panasonic VIERA TH-65CX800A 4K Ultra HD TV webpage.