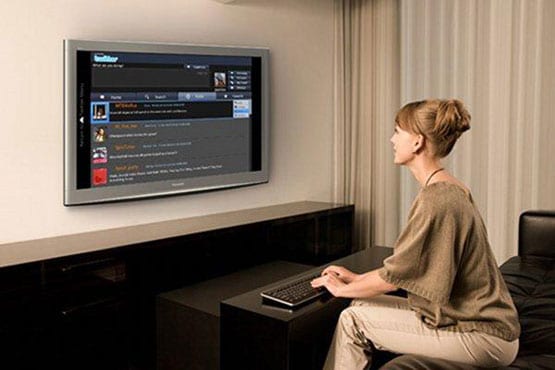 Tens of thousands of existing Panasonic VIERA TV customers can now upgrade their IPTV service following the company's most significant upgrade to its VIERA Connect platform in Australia.
The upgrade adds social media such as Facebook, more on-demand television content, including ABC iView, a range of interactive games such as Solitaire, Poker, and Blackjack and access to the VIERA application market  to all 2010 Panasonic VIERA models with IPTV functionality – VT20, V20, D25, and S25 models. These features were introduced this year on Panasonic's 2011 'Smart VIERA' TVs.
The upgrade happens automatically when the customer connects their TV to the internet and loads VIERA CAST.1 All existing functionality such as Skype video calling, Picasa photo albums and Yahoo!7 content will be available.
Matt Pearce, Group Marketing Manager, VIERA, Panasonic Australia said the company was committed to adding to its VIERA Connect IPTV service across the range.
"IPTV gives an opportunity for us to improve the great entertainment experience already being delivered by Panasonic VIERA televisions," Mr Pearce said.
"The VIERA Connect platform has been well received by consumers and with the launch of the VIERA Connect Developers' portal there is even more content available and this continues to grow."
IPTV channels available on the Panasonic VIERA Connect IPTV service in Australia include video-on-demand, music, sport, games, news, lifestyle and even health and fitness. All applications via the VIERA Connect Market are free to download.
Panasonic's cloud based IPTV platform, VIERA Connect Market, allows consumers to personalise their experience via a rich catalogue of apps from third-party application developers.
Click here for more on VIERA Connect at the Panasonic Website
For more information contact Panasonic on 132 600 or visit www.panasonic.com.au.