Panasonic Extends Energy Saving Washing Machine Range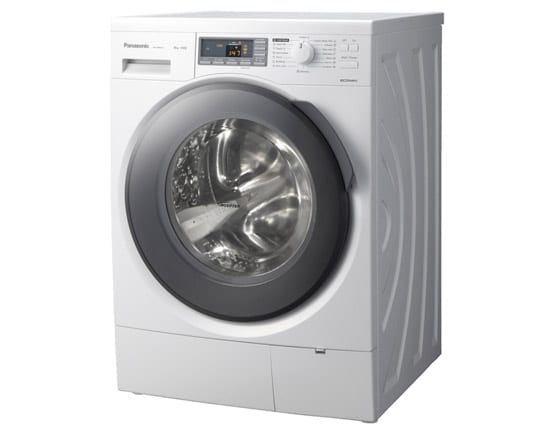 Panasonic Australia has announced an additional model to bolster its new washing machine line-up, with the NA-148VG3WAU washing machine featuring ECONAVI technology expanding the company's range of smart, energy saving models.
Mathew Harrison, Group Marketing Manager, Home Environment, Panasonic Australia, said "This is the second model in an exciting new category for Panasonic and signals a significant development in product direction. This model offers consumers smart features that not only take the burden out of saving energy but can deliver energy savings of up to 50 per cent power and 30 per cent water while washing compared with a non-ECONAVI model ," he said.
Using ECONAVI technology and the innovative 3D sensor, the machine precisely measures the amount of clothing inside the new 'Matrix' drum and adapts the energy and water needed for each wash, reducing the amount of water used. Panasonic's Inverter technology receives information from the 3D sensor to determine the amount of drum rotations needed. This enables the motor to work most efficiently according to the size of the load and also to ensure energy savings.
The HydroActive water supply system uses five multi-directional showers which rapidly deliver water to quickly dissolve the detergent into the wash, providing thorough rinsing in less time and using less energy.
Harrison continued, "For greater convenience, this smart machine offers a host of customised care settings and features including a rapid 15 minute wash to refresh small loads, a baby and skin care setting that uses three rinse cycles to ensure no residue is left on the clothes as well as Eco speed mode for greater energy saving. It even features an inbuilt Auto Power Off function that turns the power off when the washing program is complete."
The NA-148VG3WAU model features top-loader capacity at front loader efficiency, with the 340mm wide opening making it easy to load and unload.
The Silent Arch design integrated into the sides of the appliance effectively absorbs noise created during the wash cycle for quieter operation in the home. In addition, the newly-designed 'Matrix' interior drum has dimple-shaped water spouts, with fewer holes and less bumps than a conventional drum, preventing clothes from catching and ensuring a high-performance spin-drying process.
More information about Panasonic Australia's environmental activities can be found at www.panasonic.com.au.
About ECONAVI
"ECONAVI" technology is featured globally on a range of products including Panasonic Refrigerators, Air Conditioners and Washing Machines. It combines Panasonic's sensors and program control technologies to achieve optimal energy saving performance for each appliance depending on the user's living environment and how they use them.