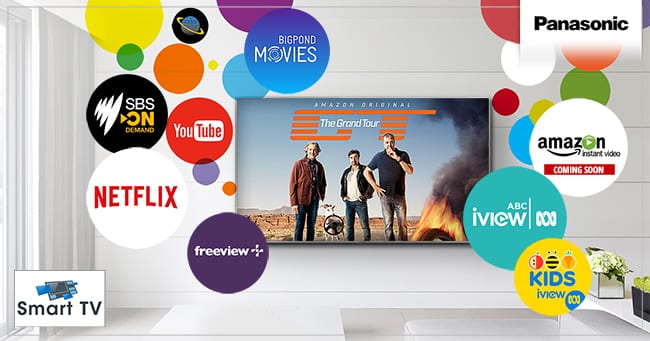 Look beyond the pretty exterior of our new Panasonic TVs and you'll find an ultra-smart heart ready, willing and able to help you find and share content across all the myriad sources available in today's multimedia world.
MY HOME SCREEN 2.0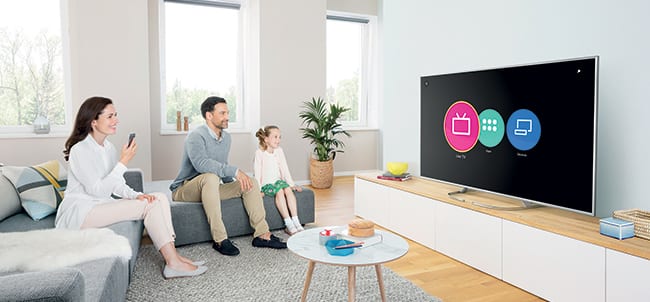 With its graphically rich yet uncluttered and logical onscreen menus, My Home Screen 2.0 makes it easy for the whole family to quickly find their favourite films and TV shows. Especially now that the new Panasonic Media Player 2.0 interface lets you view your photo, video and music collections by date, and on 4K TVs can automatically recognise and play HDR files.
HOME NETWORK INTEGRATION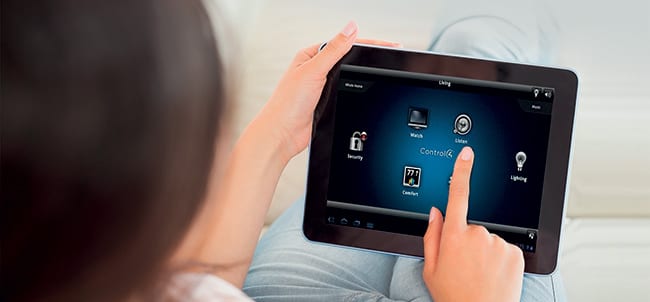 IP Home Networking means you can now add your Panasonic TV to a variety of home automation systems (such as Control4). You can then control your TV from your central 'whole home' device, and include your TV in macro command systems that let you, for instance, turn the TV on, adjust your lighting, boost the heating and activate your audio system at the press of a single button.
VIDEO ON DEMAND STREAMING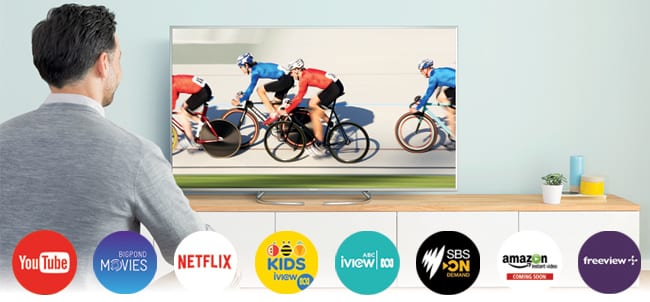 With more and more of us binging on streamed TV these days, the latest Panasonic My Home Screen 2.0 platform not only makes it simple to stream shows and clips from Netflix, YouTube, Freeview+, ABCiview, SBS On Demand and Bigpond Movies but also lets you watch video from those key sources in both 4K and High Dynamic Range quality*.
*Depending on availability and broadband speed.
TWIN HD TUNER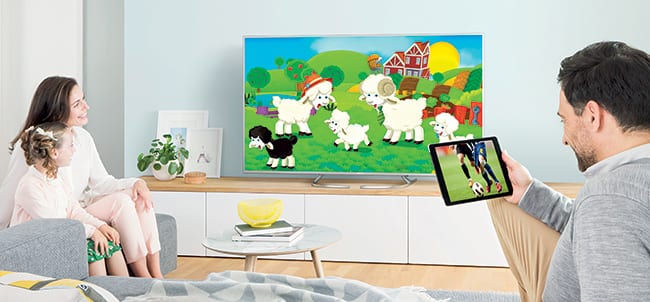 If your Panasonic TV has more than one tuner, you could watch one program while recording another, or watch one broadcast on TV while someone else watches another on their smartphone or tablet. You could watch two programs simultaneously on the TV, or keep watching TV while browsing other channels via a small window in the electronic program guide.
TV ANYWHERE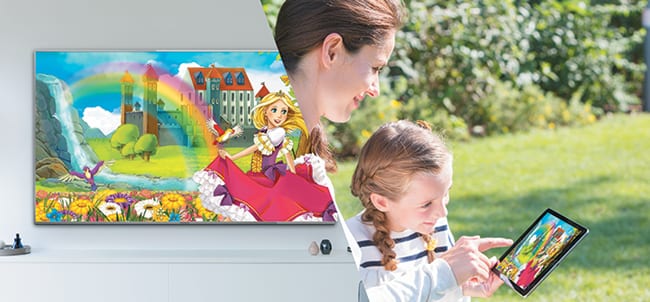 Ever wished you could watch TV broadcasts and recordings on your phone or tablet when you're away from home? With TV Anywhere, you can. This ground-breaking feature also lets you set recordings (across multiple devices) while you're out; add TV shows to your smart device playlists; and even enjoy high quality 1.5Mbps pictures if your smart device is on a fast enough network.
CABLE-FREE MULTI-ROOM TV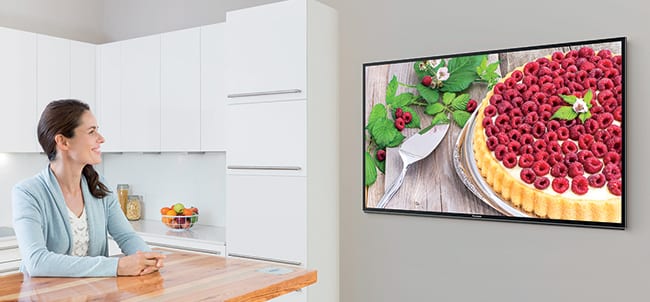 Once upon a time you had to find a way of getting an aerial, satellite or cable feed into every TV in your home. In-house TV Streaming makes multi-room TV life much easier by letting you stream broadcasts via your home router from one main server TV to other compatible Panasonic TVs.
SWIPE & SHARE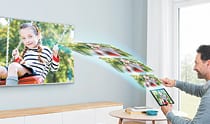 Easily share smartphone and tablet content on your TV screen.
EASY MIRRORING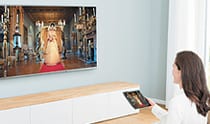 Easily reproduce what's showing on your smartphone on your TV screen.
VOICE INTERACTION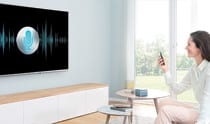 Simply tell your TV what you want it to do with Voice Interaction.
Panasonic Smart TV Premium Models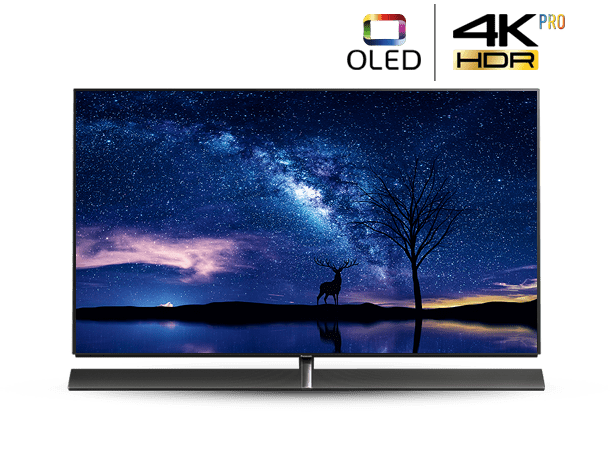 Panasonic Master OLED
EZ1000 Series TVs
• 4K Pro HDR
• Master OLED Panel
• HCX2 Processor
• Hollywood Lab Tuning
• Multi HDR Support
• Quad-Core Pro
• Absolute Black Filter
• Dynamic Blade Speaker
• Smart TV Networking
• Netflix
Panasonic LED LCD
EX780 Series

• 4K Pro HDR
• LED LCD Panel
• HCX2 Processor
• Hollywood Lab Tuning
• Multi HDR Support
• Quad-Core Pro
• Smart TV Networking
• Netflix
Panasonic OLED 4K Ultra HD TV Range
Panasonic LED LCD 4K Ultra HD TV Range