A perfectly portable 770mW FM/AM radio featuring a big dial panel with new tuner, AC adaptor and battery operation, plus a 10cm full range speaker for great sound.
Auto frequency control for easy and stable tuning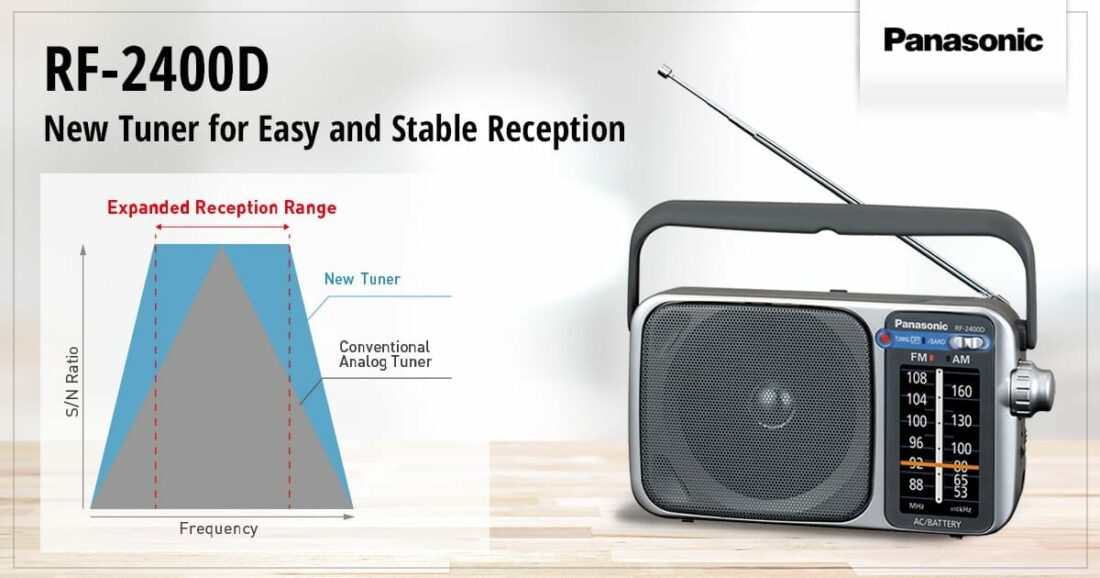 Say goodbye to endless tuning in the quest for stable reception! This Panasonic radio features Auto Frequency Control (AFC) to expand radio reception range and simplify tuning, eliminating the need for exact tuning precision by automatically selecting the nearest station. Even better, noise is also reduced while you are tuning to enhance your listening comfort.
*Noise is not reduced from the sounds received.
Universal design with easy to understand features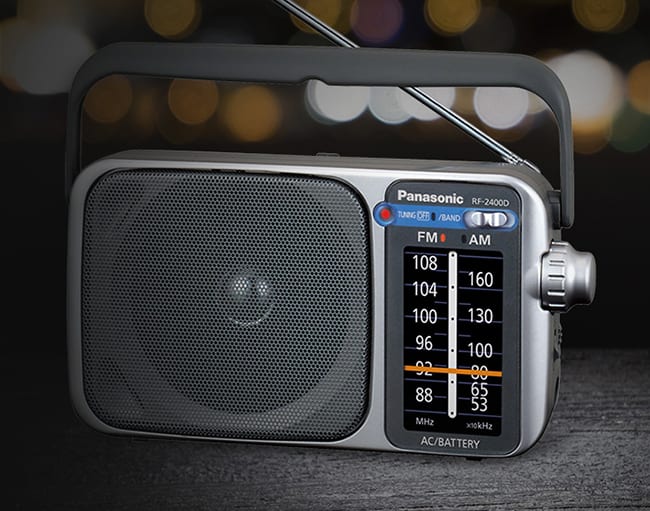 The uncomplicated universal design of the Panasonic portable radio makes it a perfect music companion for anyone. The large dial scale ensures the frequency numbers are easy to see, while the fluorescent pointer provides comfortable viewing in the dark – just the thing you need for evening radio use or in emergency power situations.
Portability built-in for radio wherever you may roam
Just pick it up and go! The Panasonic RF-2400D offers an earphone jack, AC adaptor or AA battery operation, an extendable bar antenna and even a convenient fold-down handle which can even act as a support to rest the radio on an angle.
Portable Radio RF-2400D