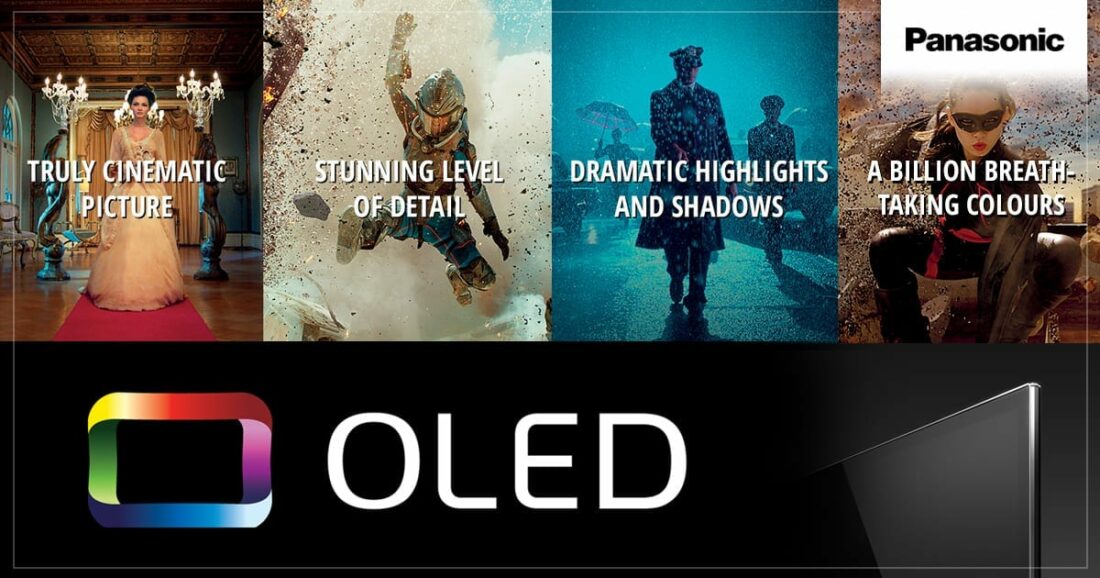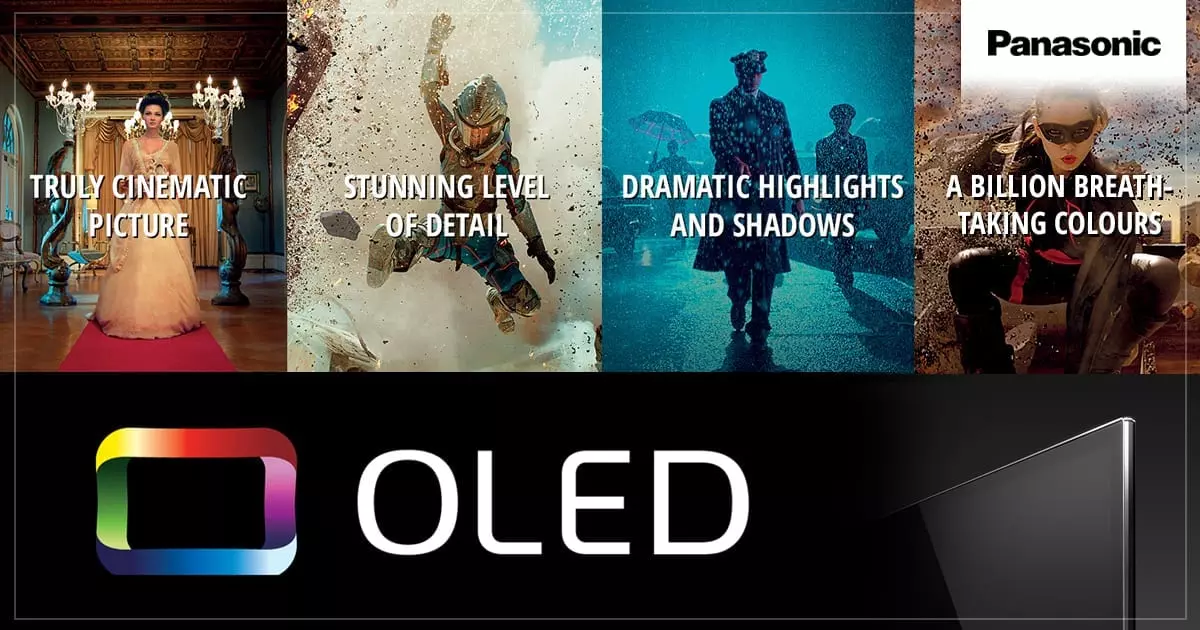 For industry experts and film enthusiasts alike, OLED TV screens represent the ultimate in picture quality. With its unique ability to have each and every pixel produce its own light and colour, OLED panels are able to produce industry-leading contrast due to the incredibly rich production of blacks. What's more, OLED technology allows for thinner panels and offer superior refresh rates and contrast than plasma or LCD.
READ MORE: Panasonic launches extraordinary OLED 4K Ultra HD TVs in Australia.
OLED Technology
OLED (Organic Light Emitting Diode) technology works by placing a series of organic films between two conductors and applying an electrical current to emit a bright light. This technological advancement does away with the need to have backlight, allowing OLED to be designed much thinner, lighter and overall a more uniform brightness can be achieved.
OLED TV Displays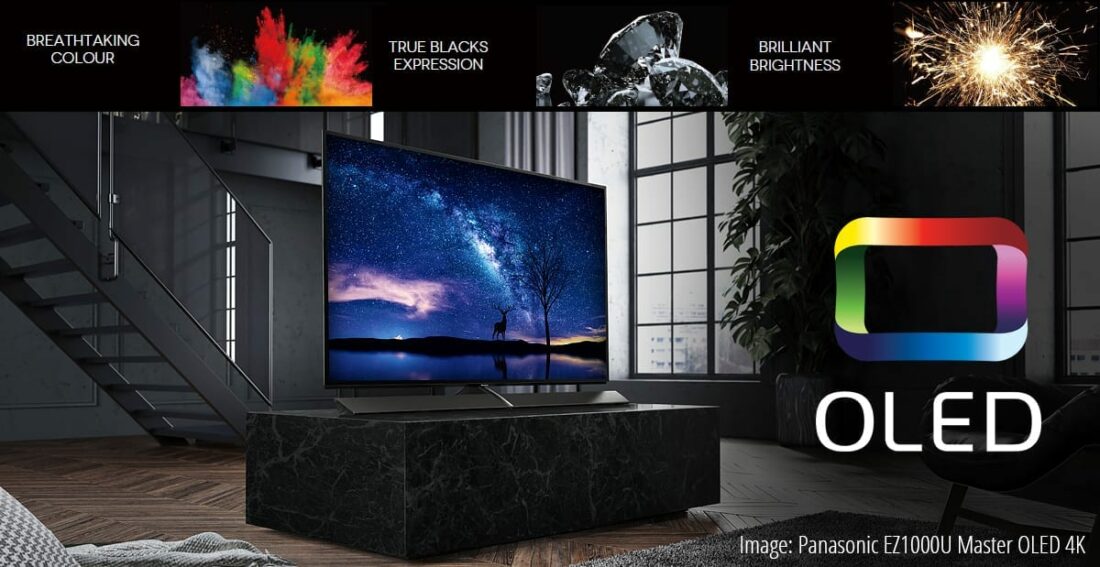 The exciting thing about OLED TV displays is that every individual organic pixel in their screens can create its own individual light and colour output. This means true perfect black can be produced, as individual pixels can simply turn off in dark scenes, creating better contrast ratio (the difference between the brightest and the darkest part of image) without light bleeding from the edges of the display, commonly seen in LED LCD TV. This means OLED screens can even achieve deeper blacks than Panasonic's legendary plasma TVs, while also avoiding the picture noise associated with plasma technology. OLED TVs even offer superior viewing angle performance, compared to LED LCD panels that suffer luminance degradation when viewed from an angle.
OLED vs LCD
While LCD displays continue to be a great choice for your home cinema, OLED panels are fundamentally different in how they produce pictures and therefore are able to offer some crucial advantages:
Better contrast, with richer blacks and no light leakage
Wider colour range and uniform brightness
Faster refresh rates for smoother on-screen action
Superior viewing angle, so everyone gets the best seat in the house
Lighter, ultra-thin displays that are perfect for wall mounting
Panasonic Master OLED

For Panasonic, these innate OLED talents are just the start. Panasonic OLED TVs take OLED's unique qualities and add a powerful mix of hardware and software innovations that's born from decades of experience in developing TV technology, as well as a 20-year collaboration with Hollywood. In fact, thanks to innovations like our Absolute Black Filter and 4K Pro HDR technology. Panasonic OLED TVs deliver picture quality to rival the film industry's master monitors.
OLED Absolute Black Filter*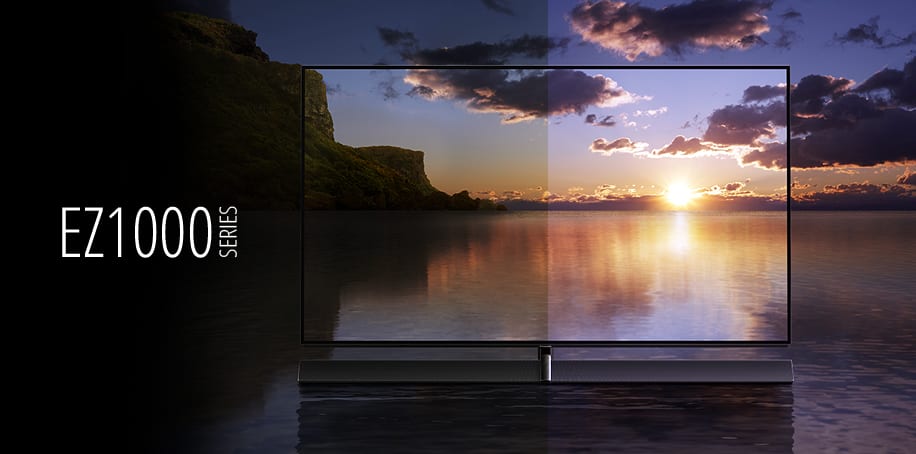 While OLED technology is renowned for its ability to deliver 'absolute black', external reflections can reduce the accuracy of black tone reproduction. The unique Absolute Black Filter inside Panasonic OLED TV neutralises reflections to deliver intensely rich and accurate black shades.
OLED 4K Pro HDR (High Dynamic Range)

Drawing on decades of experience working with Hollywood professionals, Panasonic 4K Pro HDR combine the peerless contrast performance of OLED screen technology with ultra-powerful picture processing, professional-quality colour management, and Hollywood tuning to deliver pictures that represent the filmmaker's vision more accurately than any TV before.
Explore Panasonic OLED 4K Ultra HD TVs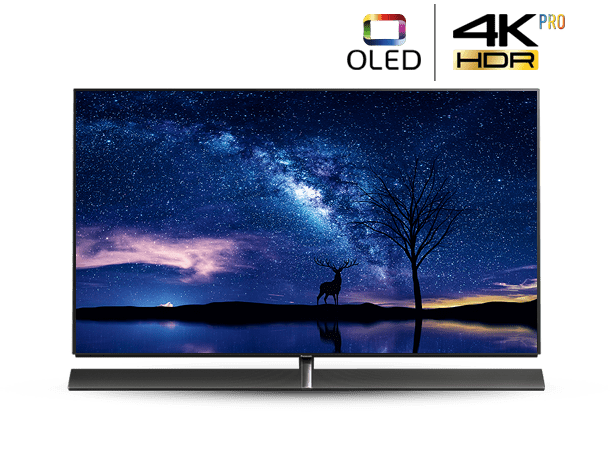 Panasonic Master OLED
EZ1000 Series TVs
• 4K Pro HDR
• Master OLED Panel
• HCX2 Processor
• Hollywood Lab Tuning
• Multi HDR Support
• Quad-Core Pro
• Absolute Black Filter
• Dynamic Blade Speaker
• Smart TV Networking
• Netflix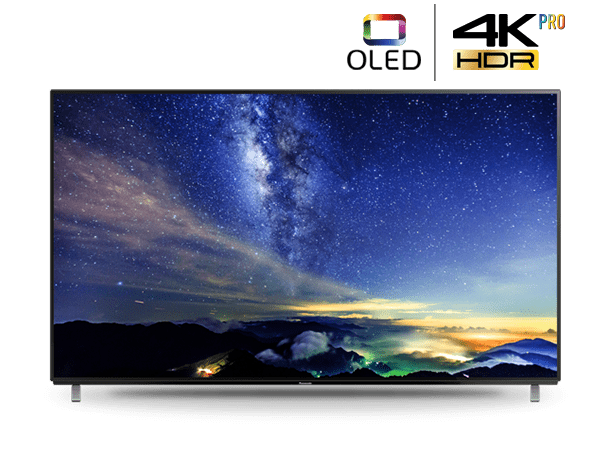 Panasonic OLED
EZ950 Series TVs
• 4K Pro HDR
• OLED Panel
• HCX2 Processor
• Hollywood Lab Tuning
• Multi HDR Support
• Quad-Core Pro
• Smart TV Networking
• Netflix
Panasonic OLED 4K Ultra HD TV Range
*Absolute Black Filter available with Panasonic EZ1000 Series TVs