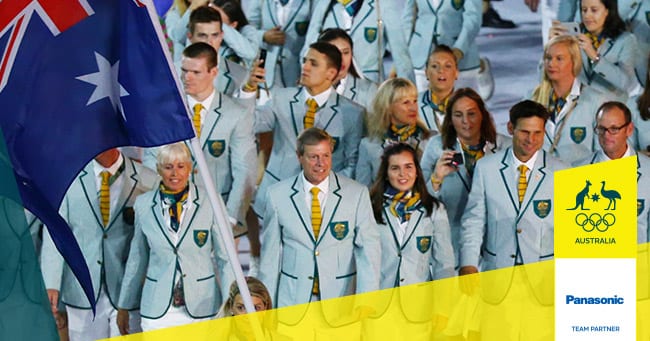 Join us in a celebration of Aussie team spirit as we mark exactly one year to go until the opening of the Tokyo 2020 Summer Olympic Games! You even have the chance to show your own team spirit and win a LUMIX GH5 camera and lens valued at $3,599.
OLYMPIC MEMORIES
Iconic Olympic Victory Laps, Helping Hands, Tears & Triumphs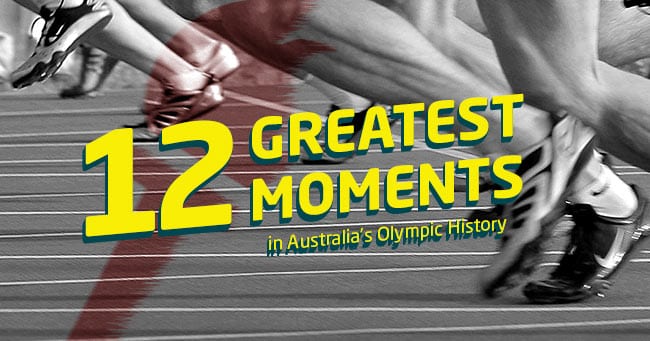 As our athletes prepare to show their team spirit at Tokyo 2020, we look back at 12 of the greatest moments in Australia's Olympic history. This is something of a love letter… an homage to the Games that have inspired our nation, the times we punched well above our weight, the athletes who defied the odds, the heartbreaks and the heroics, the experiences that united our country with the true spirit of the Olympics.
"I think if you look for it, you see the true spirit of the Olympics demonstrated constantly."
– Harry Gordon, AOC Historian
READ MORE
12 of the Greatest Moments in Australia's Olympic History
BEHIND THE SCENES
 Capturing the Aussie Olympic Journey with LUMIX GH5 Cameras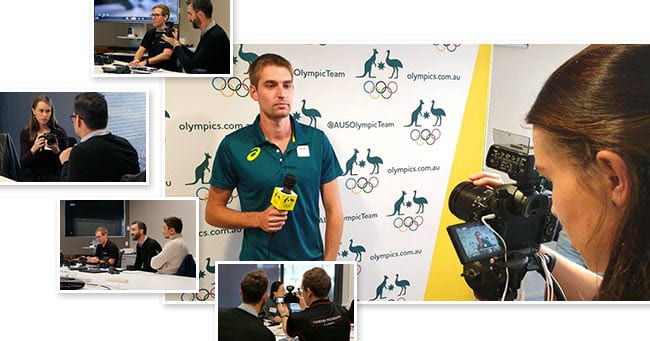 Go behind the scenes to see how LUMIX GH5 mirrorless cameras will capture the Australian Olympic Team's countdown to Tokyo 2020.
"Using the GH5s has been a real game-changer for us. We have seen instant results in the quality of our work since we started using the Panasonic kit, and the compactness of the kit, without a loss in quality, has made our job a lot easier, especially as we do a lot of travelling."
– Georgia Thompson, Social Media Coordinator, Australian Olympic Committee
This new creative partnership shows what can be achieved through collaboration on a local level; starting with hands-on photography and videography workshops at Panasonic HQ and continuing as the AOC team use their GH5 kits to travel across Australia and then around the world, shining a spotlight on the people and experiences that form the unimaginably rich tapestry of Australia's journey to Tokyo in July 2020.
READ MORE
LUMIX GH5 and @AUSOlympicTeam Travelling the Road to Tokyo 2020
@AUSOlympicTeam Updates
@AUSOlympicTeam #TokyoTogether
ENTER PHOTO COMP
Show Us Your Team Spirit to Win a LUMIX GH5 Camera & Lens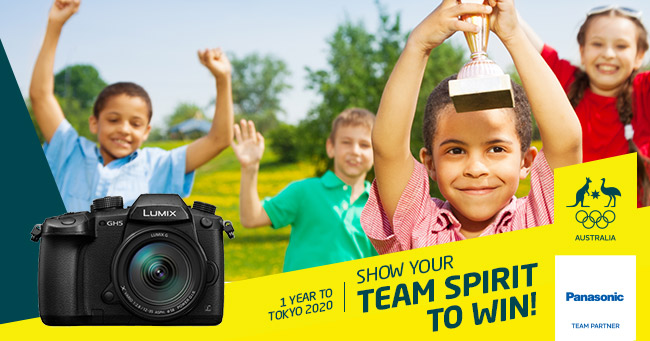 Help us celebrate the exciting 1 Year to Tokyo 2020 milestone by heading over to our gallery and uploading a photo that shows your amazing team spirit!
We all know team spirit comes in many shapes and forms, bringing people together at work, at home, on the sports fields and even on the couch – so the possibilities leave a lot of room for photographic creativity.
You could win a GH5 camera and 12-35mm lens valued at $3,599, not to mention inspiring all of Australia with your best team spirit.
What are you waiting for? Enter now!
ENTER Show Your Team Spirit to Win
GO LUMIX TEAM
LUMIX is Here to Capture the Memorable Milestones in Your Life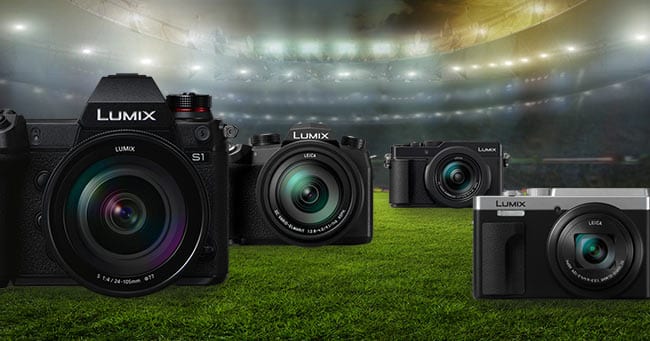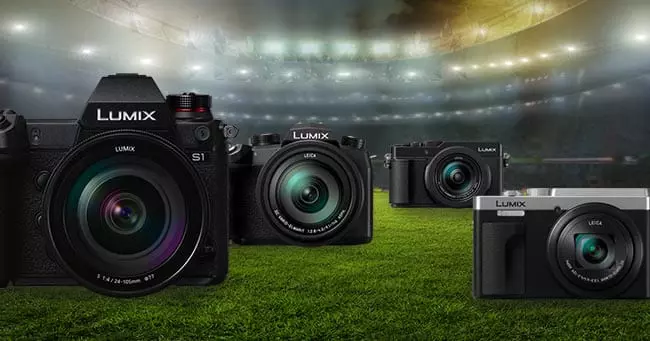 From the pro team to the go team, the mighty team to the tiny team, LUMIX has a camera just made for documenting your journey.
Our mirrorless camera systems are perfect for professional photographers and videographers, we have travel cameras that fit in your pocket while still fitting the most stunning vistas into the frame, powerful hybrid cameras that pack a huge zoom lens, and compact cameras so renowned for image quality they've developed their own cult following.
So which one of these fine photographic specimens should you pick to be on your team? Read on to discover your perfect LUMIX match.
READ MORE
Meet Your Match: There's a LUMIX Camera for Every Journey