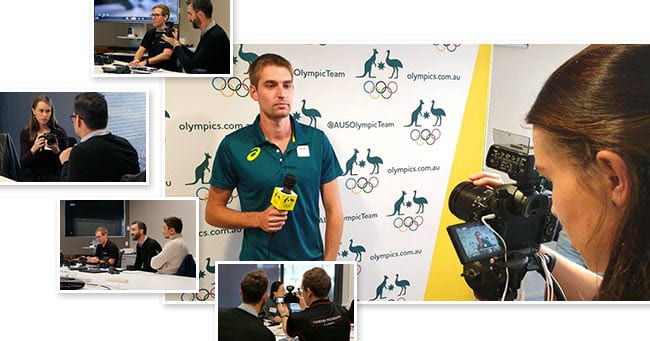 Our rugged and reliable LUMIX GH5 mirrorless cameras are capturing the Australian Olympic Team's countdown to Tokyo 2020. Go behind the scenes to see what the GH5's brilliant blend of high-quality stills and phenomenal video technology bring to this new creative partnership.
"Using the GH5s has been a real game-changer for us. We have seen instant results in the quality of our work since we started using the Panasonic kit, and the compactness of the kit, without a loss in quality, has made our job a lot easier, especially as we do a lot of travelling."
– Georgia Thompson, Social Media Coordinator, Australian Olympic Committee
This camera is built for professionals whose reputation rests on their ability to capture a once in a lifetime moment, and the Australian Olympic Committee social media and communications crew are already experiencing the benefits of these features.
"We have already used the GH5s in Uluru for the Deadly Fun Run, in Samoa for the 2019 Pacific Games, and they will be joining us in every state in Australia over the next few months before Qatar for the World Beach Games in October, Lausanne for the Youth Winter Games in January and then the big one – Tokyo in July 2020."
– Georgia Thompson, Social Media Coordinator, Australian Olympic Committee
This new creative partnership shows what can be achieved through collaboration on a local level; starting with hands-on photography and videography workshops at Panasonic HQ and continuing as the AOC team use their GH5 kits to travel across Australia and then around the world, shining a spotlight on the people and experiences that form the unimaginably rich tapestry of Australia's journey to Tokyo in July 2020.
"Most importantly the Panasonic Team took the time to show us first-hand how to use the cameras to get the most out of them. We're so proud to be able to work so closely with Daniel Preiss and the team at Panasonic, which just goes to show what can be achieved when we work together collaboratively in this partnership."
– Georgia Thompson, Social Media Coordinator, Australian Olympic Committee
"On a professional and personal level, I am immensely proud to have worked with the AOC for many years. Now that we are able to support the team with GH5 cameras and workshops with our LUMIX experts, it's an incredible feeling to know Panasonic will play a part in documenting the Australian Olympic Team's journey to Tokyo 2020."
– Daniel Preiss – National Marketing Comms Manager, CEG, Panasonic
LUMIX GH5 Mirrorless Camera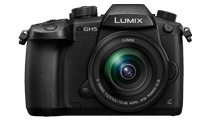 • 20MP Digital Live MOS Sensor
• Broadcast Grade 4K Video Recording
• 6K Photo Mode: Shoot 30FPS Bursts at 18MP
• Powerful Dual I.S.2 (Image Stabiliser)
• Rugged Build & Reliability