With the pressure on global resources and a keen awareness of environmental issues, finding new and effective ways to save energy is a worldwide focus. This is certainly true in Japan since the earthquake and tsunami in 2011 which raised concerns about the supply of electricity and the need to find ways to save energy in the home.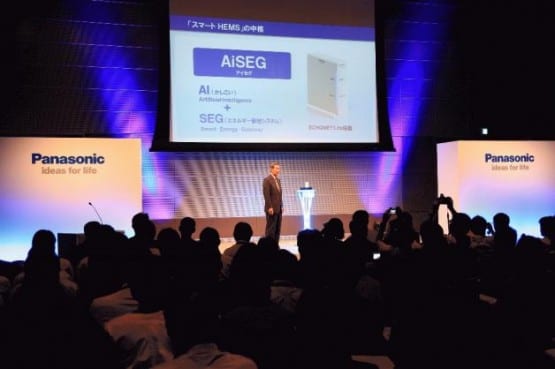 In response to this issue, Panasonic ingenuity has seen the development of its Smart Home Energy Management System (SMARTHEMSTM) which helps create, store, use and manage energy efficiently. Launching in Japan on October 21, 2012, SMARTHEMSTM allows electricity, gas and water consumption data to be measured in real time, giving users a valuable insight into their energy usage and ways they can make energy savings within the home.
The control centre of SMARTHEMSTM is the Artificial Intelligence Smart Energy Gateway (AiSEGTM) which controls and connects the electrical equipment and appliances in the home, and allows it to manage them efficiently, delivering greater energy savings which benefit the environment.
A cloud computer service means SMARTHEMSTM is flexible enough to evolve with changes in lifestyle and in the future Panasonic will look to expand the list of compatible equipment beyond home appliances and electrical equipment to electric vehicle charging facilities, lighting and security systems.
Panasonic SMARTHEMSTM intelligently helps households manage energy creation, storage and automatic energy savings for a lifestyle that is both comfortable and beneficial to the environment.