By Preshit Fadnis, Sales Engineer, PANASONIC AIR CONDITIONING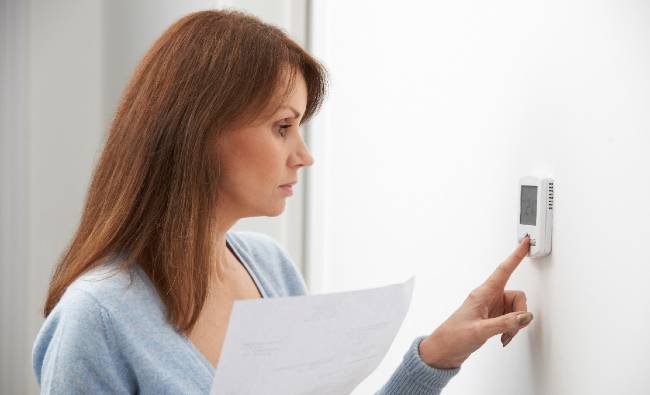 Pre-COVID-19 no one was really worried about surface contamination. Certainly the humble Air Conditioning controller on the wall at your work place was nothing to be afraid of. But in an extremely short period of time the pandemic has completely reversed the situation, with people now taking extreme care to be mindful of touching anything, anywhere.
Across many industries, organisations are changing their business models, updating processes and fine-tuning their offerings, and as an Engineer working in the Air Conditioning space, I can confirm that the world of Air Conditioning is no different.
In response to this 'new normal' our customers are seeking to implement contactless solutions that can mitigate contamination risks and provide a safe environment for staff and clients, without compromising on convenience or functionality.
Across areas such as Government agencies, universities, aged care, health care and general office buildings we've seen an increase in demand for an AC solution that can be remotely controlled and monitored.
Panasonic's Wireless Adapters and AC Smart Cloud solutions can offer remote management and fault analysis without physical intervention. They ensure the protection and well-being of technicians and staff while improving support response times. They can also add benefit to your bottom line by streamlining and consolidating your organisation's infrastructure.
Some of the top line benefits that can be gained from these solutions are:
Advanced remote fault analysis. Problems can be diagnosed remotely, reducing the number of on-site visits by technicians. For business owners, the benefit is both reduced downtime and labour costs.
Remote computer or smartphone control and monitoring by the end-user, minimising the need to move around a building or multiple locations for inspections, or to touch wall-mounted controls which will then need sanitising.
End users can employ Google Assistant or Amazon Alexa for Air Conditioning voice control – a totally touch-free solution.
Touch-free Air Conditioning controls – Panasonic's solution for small to medium organisations
For small to medium sized organisations, such as a single aged care home or council office, it may not be practical for all control of air conditioning systems to be managed off-premise. For such applications, contact free operation can be achieved using our Wireless Adapters in conjunction with the Panasonic Comfort Cloud app. Together they offer the following benefits:
Touch-free operation of air conditioning controls via Panasonic Comfort Cloud app, available from the Apple Store or Google Play.
Remote monitoring, management and control of up to 200 AC units, across multiple locations, from a single device.
Improved diagnostic support with the ability to display error codes and retrieve historical operational data for better fault analysis.
Voice control using Google Assistant or Amazon Alexa for complete contact-free operation by staff or end users.
By the end of 2020, Panasonic will launch a touch screen controller with Bluetooth and Wi-Fi capabilities. A major advantage of this unit is that all initial settings can be configured using an app, decreasing installation times and minimising handling by installers and repairers.
AC Smart Cloud – Panasonic's solution for medium to large organisations
Panasonic's AC Smart Cloud system equips larger organisations with the ability to remotely manage larger, more mission critical or complicated AC installations from any internet connection. This remote control ability significantly reduces the need for support and maintenance staff to be at a physical control panel to change settings or monitor faults.
The solution supports PCs as well as smart devices such as phones and tablets to ensure easy integration and 24/7 monitoring for any organisation. Support for granular permission levels makes it easy to maintain infrastructure security by configuring access only to authorised staff.
The AC Smart Cloud is well suited to businesses such as aged care facilities with a number of locations; as well as hospitality, retail and government. We've seen many successful implementations including Xiamen University in Malaysia which is using the AC Smart Cloud to manage air conditioners in classrooms, dorms and other amenities across its 150 acre site.
For customers using Panasonic AC Smart Cloud, the following capabilities can be implemented:
Full system control including on/off, run/fault status, power proportioning data, scheduling, etc.
Advanced fault analysis using a built-in remote diagnostic tool which allows internal staff or the approved maintenance contractors to remotely check the temperatures and pressures at various sensors in the system without compromising on physical and e-security.
Remote energy usage visualisation and energy management which allows users to visualise their energy consumption and then manage it to comply with emissions or spending targets.
Remotely enforce prohibitions on settings changes, and temperature range restrictions.
After hours run-on timer to switch off the system if it is left on accidentally.
Multiple sites can be monitored from a single screen, improving operational efficiency and potentially reducing staffing costs.
Information stored on secure cloud servers, providing safe and secure access to users
Additional cost savings by allowing current model Panasonic air conditioning units to be upgraded to be compatible with the AC Cloud System.
For customers who prefer a physical central controller on the premises, the Panasonic Touch screen central controller is available, featuring a contactless internet browser based solution. [i]
AC Smart Cloud will be enhanced in the future with the AC Service Cloud which will offer more advanced analytics including:
Pinpointing the exact parts which have failed
Using Artificial Intelligence for predictive maintenance so that certain faults are predicted before they actually happen and parts can be ordered before they fail, so users spend minimum time, if any, without air conditioning.
If there is an overarching Building Management System, providing access to some of these functions is also currently under study.
Panasonic's global R&D team is continuously looking at ways to improve the Air Conditioning line-up with a special focus on control and fault analysis. We will continue to update our customers as new products are launched in Australia.
For more info check out our complete range of innovative Control Solutions or contact us using the form below.
[i]
 Some functionality including advanced remote monitoring cannot be offered with this option.