Panasonic Australia will begin introducing products that can actively monitor and adjust environmental performance in real-time.
The first of these products to be launched, a front loader washing machine, features the company's new ecological navigation (ECONAVI) technology. Other ECONAVI products are scheduled for release throughout the year.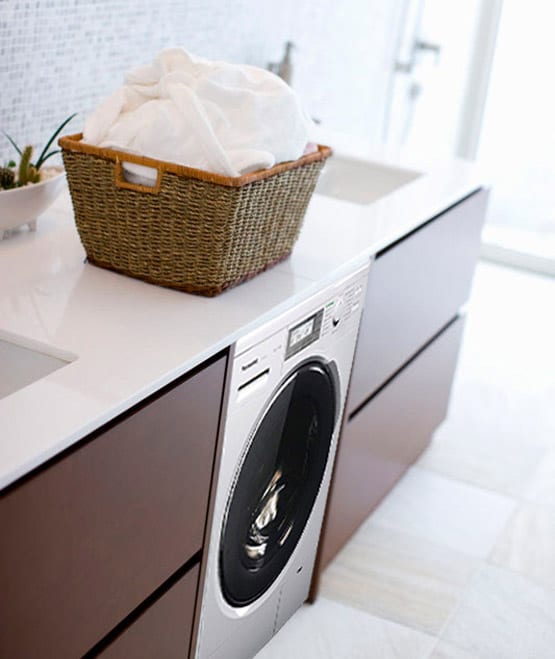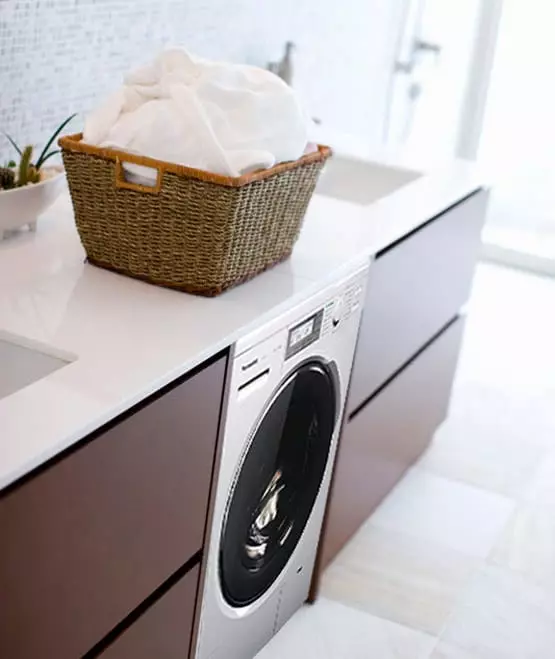 ECONAVI uses sensors and programs to detect key data that can be used to improve the energy efficiency of products while they are in use. When developing ECONAVI products, Panasonic looks at a number of aspects, including reduced power consumption, ease of operation, reduced CO2 emissions during lifecycle, and using less materials to manufacture the product.
For example, Panasonic's new washing machine uses a 3D sensor and inverter technology to detect the amount of clothes in the machine and the precise energy, drum rotations, water and temperature needed to ensure a more economical wash.
The decision to introduce the products to Australia follows research conducted with Macquarie University earlier this year that found while many consumers expressed concern about environmental issues, they were significantly less likely to act according to these concerns.
Mathew Harrison, Group Marketing Manager, Home Environment, Panasonic Australia, said ECONAVI technology would ensure that products were being used most efficiently.
"There is a world of difference between eco-capable products and those actually being used in a more responsible way. Our research has shown that consumers want green performance from their products; however many are time-poor and lack the information needed to significantly adjust their behaviours to achieve this. ECONAVI delivers all of the benefits without any of the burden."
"This represents a significant development in product direction for Panasonic Australia and one which we hope will deliver benefits for both our customers and the environment. We will be introducing more ECONAVI products across the Panasonic range in the coming months."
The Panasonic NA-140VG3WAU 10kg washing machine is the most energy efficient washing machine in its class1 with an energy rating of 4.5 stars. It is also the most water efficient in its class, boasting a 4.5 star rating.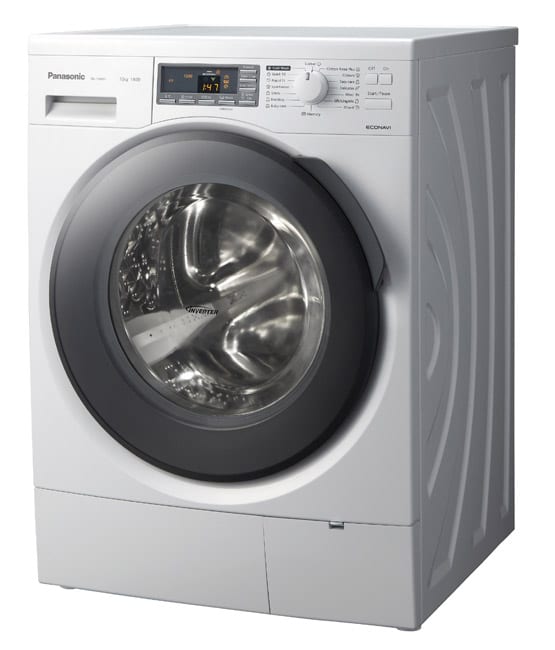 Using ECONAVI technology and the innovative 3D sensor, the machine precisely measures the amount of clothing inside the new 'Matrix' drum and adapts the energy and water needed for each wash, reducing the amount of water used. Panasonic's Inverter technology receives information from the 3D sensor to determine the amount of drum rotations needed. This enables the motor to work most efficiently according to the size of the load and also to ensure energy savings.
The HydroActive water supply system uses five multi-directional showers which rapidly deliver water to quickly dissolve the detergent into the wash and provide thorough rinsing, resulting in less time and energy used.
The NA-140VG3WAU model features top-loader capacity at front loader efficiency, with the 340mm wide opening making it easy to load and unload.
The Silent Arch design integrated into the sides of the appliance effectively absorbs noise created during the wash cycle for quieter operation in the home. In addition, the newly-designed 'Matrix' interior drum has dimple-shaped water spouts, with fewer holes and less bumps than a conventional drum, preventing clothes from catching and ensuring a high-performance spin-drying process.
The washing machine has a low temperature setting for greater energy saving, and an Eco Speed mode featuring three wash cycle choices – Normal Wash, Speed Wash or Eco Wash, as well as an inbuilt Auto Power Off function that turns the power off when the washing program is complete. For greater convenience, the machine offers a host of customised care programs to deliver perfect results, including delicates, sportswear, baby care and a convenient memory mode that saves the favourite wash program for a quick, one-touch start.
The NA-140VG3WAU has a seven year warranty – two years on parts and labour and an additional five years on the motor – and is available in mid-August at an RRP of $1,799.
Details of other ECONAVI products to be introduced to Australia will be announced during the coming months. Globally, sales of Panasonic ECONAVI products are approaching 4 million units per year2.
More information about Panasonic Australia's environmental activities can be found at www.panasonic.com.au.
About ECONAVI

"ECONAVI" technology is featured globally on a range of products including Panasonic Air Conditioners and Washing Machines. It combines Panasonic's sensors and program control technologies to achieve optimal energy saving performance for each appliance depending on the user's living environment or how they use them.