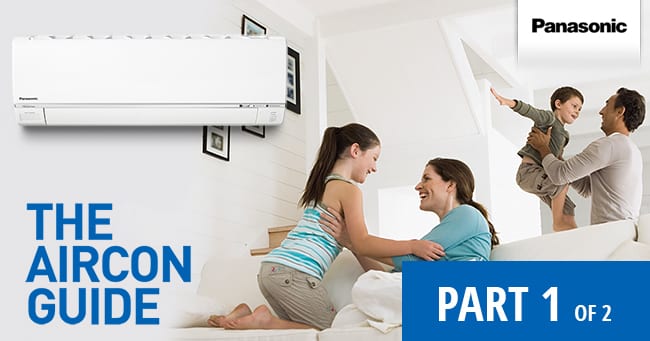 PART 2 of Air Conditioning Buyer's Guide  Download the Buyer's Guide (PDF 702KB)
Choosing the right Panasonic air conditioner for your home needn't be a daunting task. Panasonic has a range of reliable air conditioning units, including cooling, reserve cycle, room-only and ducted systems, to suit any home design and budget. Panasonic's intelligent air conditioning technologies ensure maximum energy efficiency, pure air quality and precise temperature control, plus they are designed to work with your home's natural air flow and temperature range to create the perfect climate. With a Panasonic air conditioner you can be confident that your home will be comfortable and inviting all year round. Simply use this guide to assist you when making the decision to purchase the ideal air conditioning unit to suit your home.
Do you need a reserve cycle air conditioner or one that only cools?

 Cooling only air conditioning units are ideal for tropical climates or homes with gas heating. Reverse cycle units, on the other hand, offer both cooling for summer and heating in winter to make your home the perfect temperature all year round. The type of unit you need is therefore dependent on your individual requirements as well as the climate in which you live.
What is the size of the room to be air conditioned?

 In principal, the ceiling height and floor area of the room will determine the capacity of the air conditioning unit that you need – the larger the room, the larger the capacity of the air conditioning unit. If the air conditioning unit is too small, it will not be as effective or energy efficient, as it may use a higher amount of energy to cool or heat effectively. For wall split systems, you can use the Panasonic Air Conditioning Sizing Wizard to easily work out what size air conditioner is right for your needs.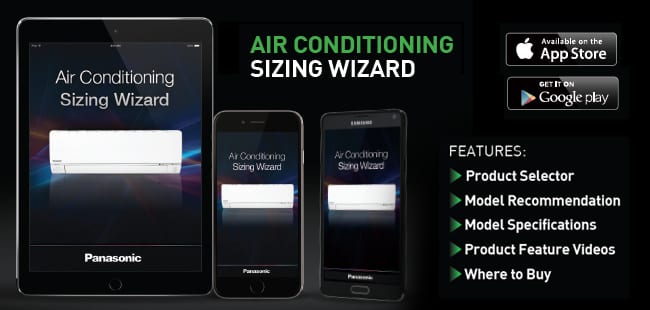 Do you have wall or ceiling insulation?

Areas without wall or ceiling insulation will require more capacity to air condition than an insulated room. This is because an insulated area retains heat in winter and repels heat in summer, as heat is unable to transfer through the roof or walls of your home. Insulation improves your air conditioner unit's energy efficiency as it won't need to work as hard.
How big are your windows and what direction do they face?

Windows also affect the natural temperature of the room, so their size and position should be considered before installing an air conditioning unit. The aspect or direction the windows face (i.e. west facing, direct afternoon sun or east facing, direct morning sun, etc.) will impact the ambient temperature. Also, window coverings (blinds or curtains) can reduce the loss of heating/cooling from the room, compared with windows with no (or lightweight) coverings. Knowing the impact of the windows on a room will assist in determining the right air conditioning unit. So, once you have the measurements of the room, make sure you note down the height and width of your windows too.
How is the capacity or size of an air conditioner unit measured?

 The Australian standard measures the capacity (heating and cooling power) of air conditioners with Kilowatts (kW). This is a measure of an air conditioners output capacity; as in the amount of heat that will be removed (cooling) or added (heating) to the room/s in your house. These measurements are shown on the Energy Efficiency Rating label found on all air conditioners as Capacity Output kW and Power Input kW.
Is internal and external noise an important factor for you?

 If internal and external noise is an important factor for you, you should be sure to check the noise level rating. Panasonic air conditioners are amongst the quietest in the world!
Split or ducted system?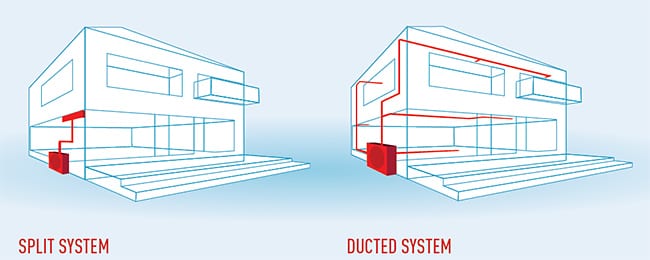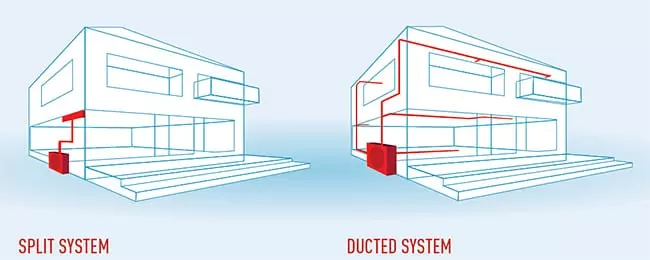 With a split system there are two separate units – an outdoor unit that is placed in an area with plenty of airflow and an indoor unit that is  fixed inside the home. Ducted systems have an outdoor unit and a concealed indoor unit, and deliver air through ducting pipes (usually in the ceiling) into each room via vents on the floor, wall or ceiling.
What is iAUTO-X technology? Why should you choose an iAUTO-X air conditioner?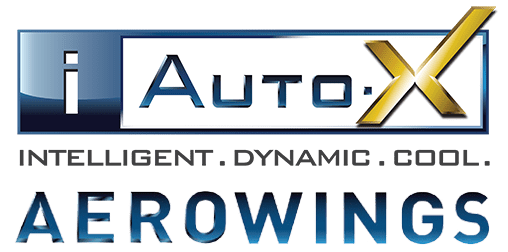 Hot Australian summers call for air conditioners that can cool an entire room quickly and then maintain and steady and comfortable temperature. Panasonic air conditioners can now achieve that aim better than ever thanks to iAUTO-X technology and Aerowings blades. iAUTO-X offers 15% faster cooling than previous Panasonic models with a new compressor and fan design. The 'Aerowings' blades on the unit then control the airflow to provide 'Shower Cooling' to minimise any uncomfortable direct airflow chill for optimum comfort.
WATCH ON YOUTUBE: iAUTO-X and AEROWINGS cool faster and smarter.
What is ECONAVI technology? Why should you choose an ECONAVI air conditioner?

ECONAVI's intelligent sensors detect unconscious waste of energy using the Human Activity Sensor and Sunlight Sensor. These sensors monitor human location, movements, absence and sunlight intensity and then automatically adjust power output to save energy while providing uninterrupted comfort.
WATCH ON YOUTUBE: ECONAVI intelligent sensor technology.
What is an Energy Efficiency Rating?

 The Energy Efficient Rating was introduced to give consumers independent and standardised energy efficiency information to compare the performance of domestic appliances on an easy-to-read label.
The Energy Rating Label has two main features:
The star rating gives a quick comparative assessment of the model's energy efficiency – the higher the number of stars, the better the energy performance.
A number (usually shown as kilowatt hours kW/year) that estimates the annual energy consumption of the appliance. This number is calculated from test results combined with the Australian average household usage estimates – the lower the number the better the energy consumption, and cheaper the running costs.
For more info visit www.energyrating.gov.au.
Location of the air conditioner units – both indoor and outdoor

 Because an air conditioner has two components – an indoor and outdoor unit – you will need to consider where both will be installed in your home when selecting your air conditioning unit. Given the indoor unit will be a fixed feature in your house or apartment, the aesthetic appearance is important. Choose your air conditioning unit wisely to ensure the design complements your home.
Make sure there is plenty of room around the outdoor unit so air can freely flow in and out of it. If you live in an apartment or in high density housing, ensure you have ample area for the outdoor unit to be installed.
Please consult with your local city council for any installation guidelines prior to making your purchase, as you may be required to have your local council's approval prior to installation.
Who will install my air conditioner?

For the best professional result and peace of mind, we recommend you have your new air conditioning unit installed by an Australian Refrigerating Council (ARCtick) licensed installer. The best reason for using a licensed ARCtick installer is that most manufacturer's warranty's will cover mechanical parts and labor only, not faults caused through installation. To find your nearest Panasonic air conditioning specialist, simply call 1300 COMFORT (1300 266 3678) or select from the list of specialists on our locator site: https://www.panasonicair.com.au/specialist-locator.
Air Conditioning Buyer's Guide – Part 2 of 2
You are now ready to choose the perfect Panasonic air conditioning system for your needs. From wall split models designed to treat individual rooms through to cassette and ducted solutions for your entire home, you are sure to find Panasonic has just the right product for you.
PART 2 of Air Conditioning Buyer's Guide
Download the Buyer's Guide (PDF 702KB)
Check the Panasonic Air Conditioner range.