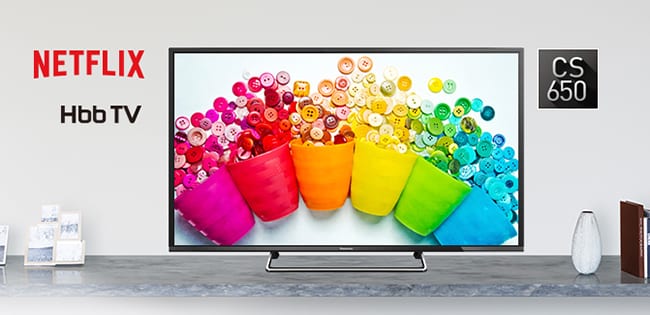 It's that time of year when we start to release our new Panasonic VIERA TVs. The first cabs off the rank tick some very important boxes, including affordable price tags, Netflix compatibility and images that impress.
Available in 55", 50" and 40" models, the new CS650 Series will delight you with incredible Full-HD images made possible by our Super Bright Panel Plus technology. Another fantastic feature in this series is the advanced Twin HD tuner that allows picture-in-picture viewing. TVs in the CS650 Series also feature a dual-core processor for high-speed networking and premium features like TV Anytime, Anywhere, a Twin HD Tuner, My Stream and USB HDD recording.
We're also releasing the CS610 Series in 65", 60", 55", 50" & 40" models. A perfect addition to any room, this series also offers Super Bright Panel Plus technology for impressive Full HD image quality. What's more, the CS610 Series lets you personalise your TV with My Home Screen, record straight to a USB hard drive and Swipe & Share your smart device content.
Enjoy an exciting range of features with new VIERA
Picture-in-picture with a Twin HD Tuner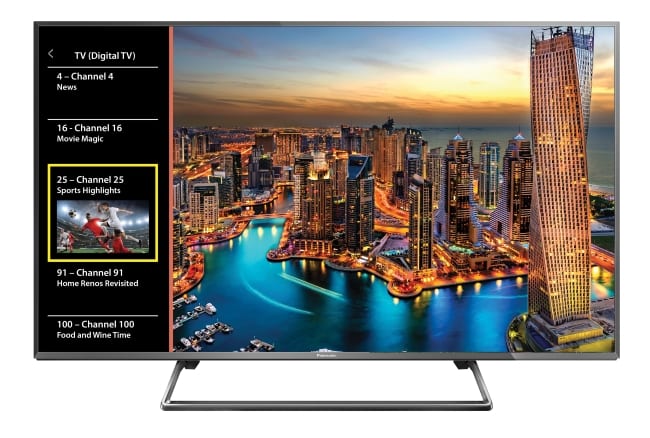 With our Twin HD Tuner you can watch two programs at the same time or watch one while recording another to USB hard drive.
CS650 Series
Personalise your TV with MY Home Screen
The home screen can be personalised with your favourite apps and content, providing fast and easy access.
CS650 Series and CS610 Series
TV on the go with TV Anytime, Anywhere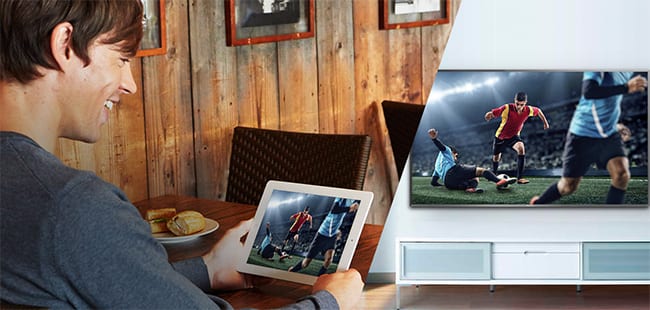 Wherever you go, take your TV with you, even outside. Access live broadcasts or last night's recorded programs on your tablet or smartphone… anytime, anywhere.
CS650 Series
Store your favourite programs with USB HDD Recording
Record programs onto an external hard disk drive* simply by pressing the REC button on the remote control.
*Hard disk drive not included.
CS650 Series and CS610 Series
Share smart device content with Swipe & Share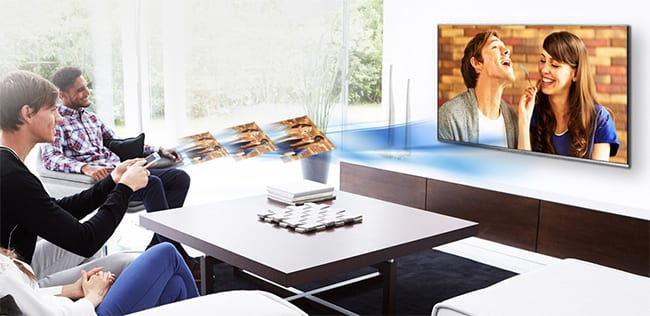 With Swipe and Share you can show off your photos, videos or web content, from a tablet or smartphone, with a simple swipe.
CS650 Series and CS610 Series
Flexible media options with Media Player
Photos and other content stored on a USB memory stick can be easily displayed on VIERA's large screen.
CS650 Series and CS610 Series
Check out the new VIERA CS650 Series and CS610 Series.