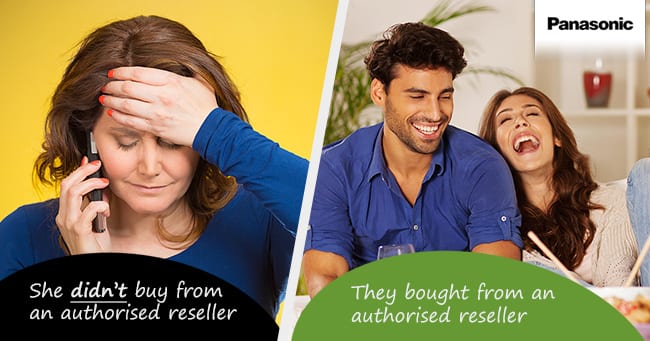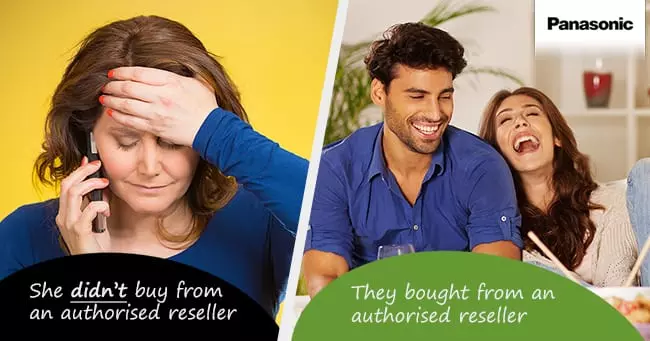 We've all heard the horror stories from consumers who purchased products from an online or poor quality shopfront reseller and then been left in the lurch when the items become faulty, or even worse, turn out to out to be fakes!
When you are investing in top-quality consumer durables, you will naturally do a lot of research on your path to purchase and possibly be tempted by great deals on sales sites, or from international stockists.
Offers that seem 'too good to be true' are often just that and come with hidden costs that outweigh the initial bargain. That's why we recommend that you take care to only purchase Panasonic products from authorised Australian resellers. When you purchase your products from an authorised Australian reseller, you also purchase peace of mind.
Purchasing from authorised resellers: what are the benefits?
Guaranteeing you are buying a genuine Panasonic product
Ensuring the terms of your warranty are valid
Confirming you are complying with Australian consumer law
Helping to keep Australian companies in business
Buying a product with features that work in your region
Where can you find an authorised Australian reseller?
To find your nearest dealer, simply go to the "Where to Buy" feature on our website (on every product page) and search your category and location.