New Panasonic SC-HTB685 and SC-HTB18 soundbars have been developed to bring an excellent audio experience to your living room while looking subtle and stylish beneath the television. The sleek design of the new range also means they can be wall mounted beneath the TV or placed in front without blocking the view.
SC-HTB685 Home Cinema Soundbar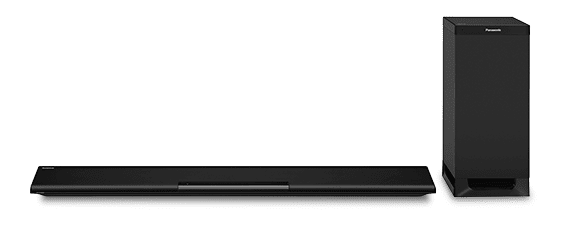 350W, 3.1ch audio
Bluetooth® wireless technology
High quality sound and audio
Explore the SC-HTB685
SC-HTB18 Home Cinema Soundbar

120W, 2.1ch audio
Bluetooth® wireless technology
High quality sound and audio
Explore the SC-HTB18
Lots of bass from not much space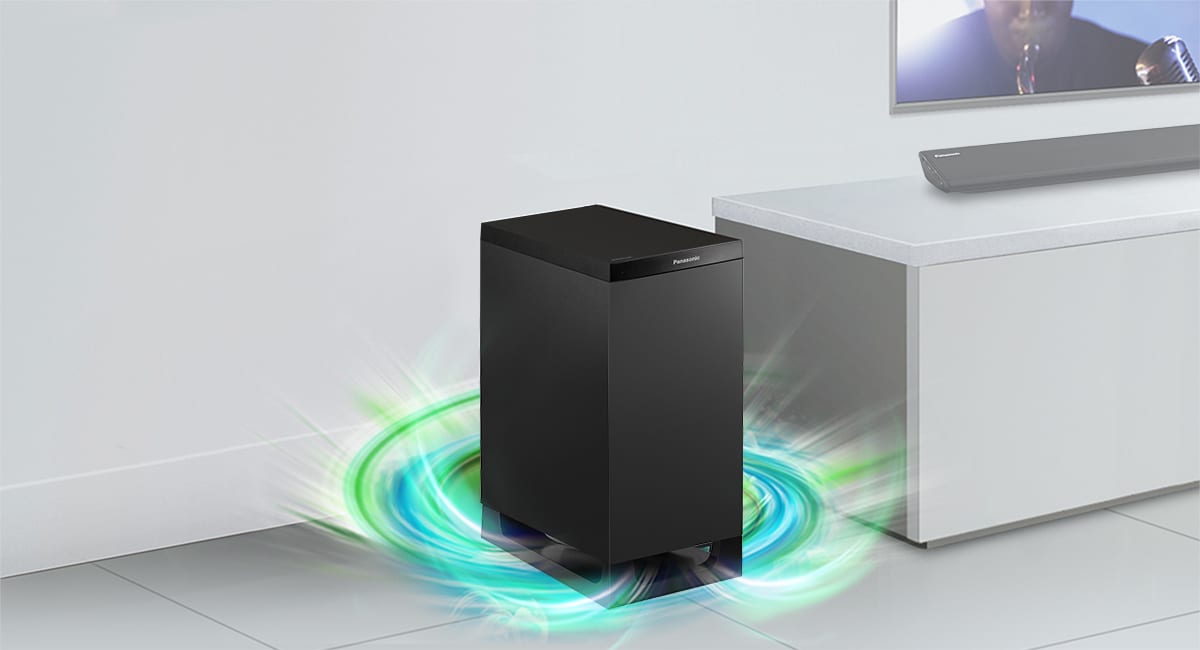 The new SC-HTB685 and SC-HTB18 soundbars are accompanied by a down-firing subwoofer, wireless in the SC-HTB685. By positioning its driver towards the floor, the additional speaker can produce a much more powerful, rounded bass sound than you would expect from such a compact design.
Clear, cinema-style sound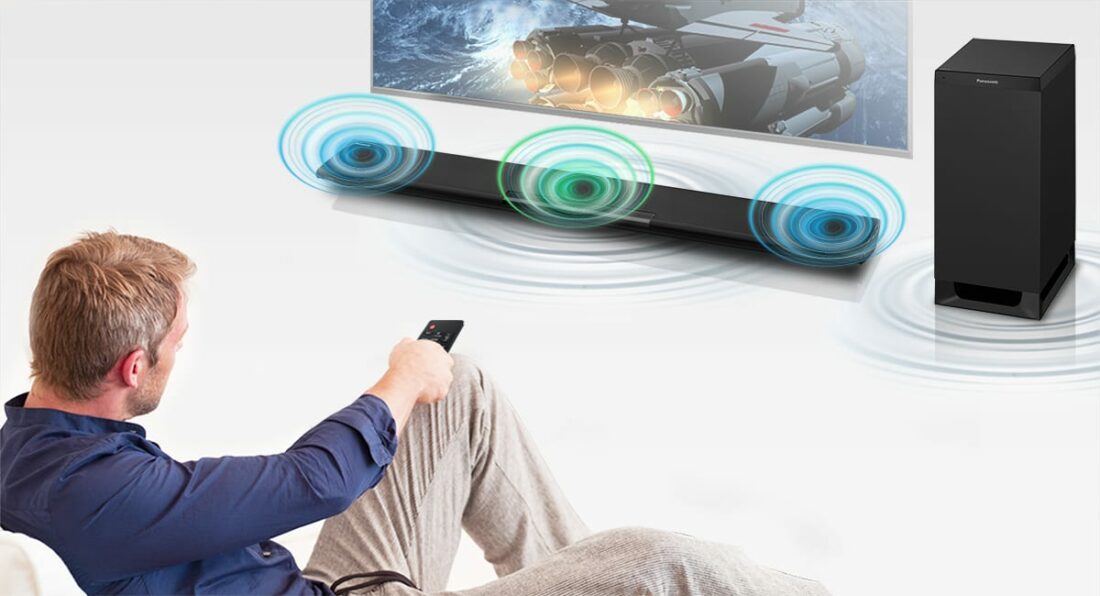 Connecting the soundbar with the subwoofer means movies, TV shows and music become far more impactful. Clear Dialogue mode in the SC-HTB685 ensures that the all-important vocals are not drowned out while watching a movie. The SC-HTB685 incorporates an IR blaster which relays the signal from the remote control in case the TV's sensor is blocked.
Stream your music wirelessly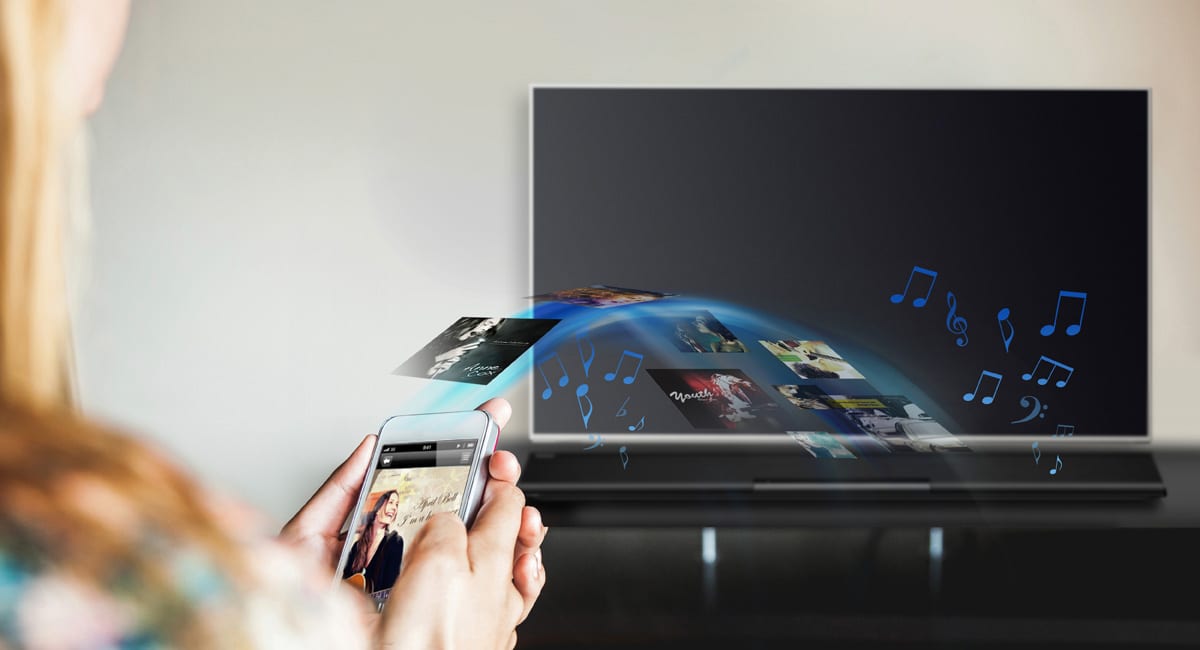 Connecting to a mobile device via Bluetooth, the soundbars lets you to take complete control of audio output at all times. By pairing a mobile or tablet, you can listen to your favourite music, internet radio or podcasts with the press of a button. The SC-HTB685 also offers convenient one-touch NFC for Android devices.
Slim and stylish design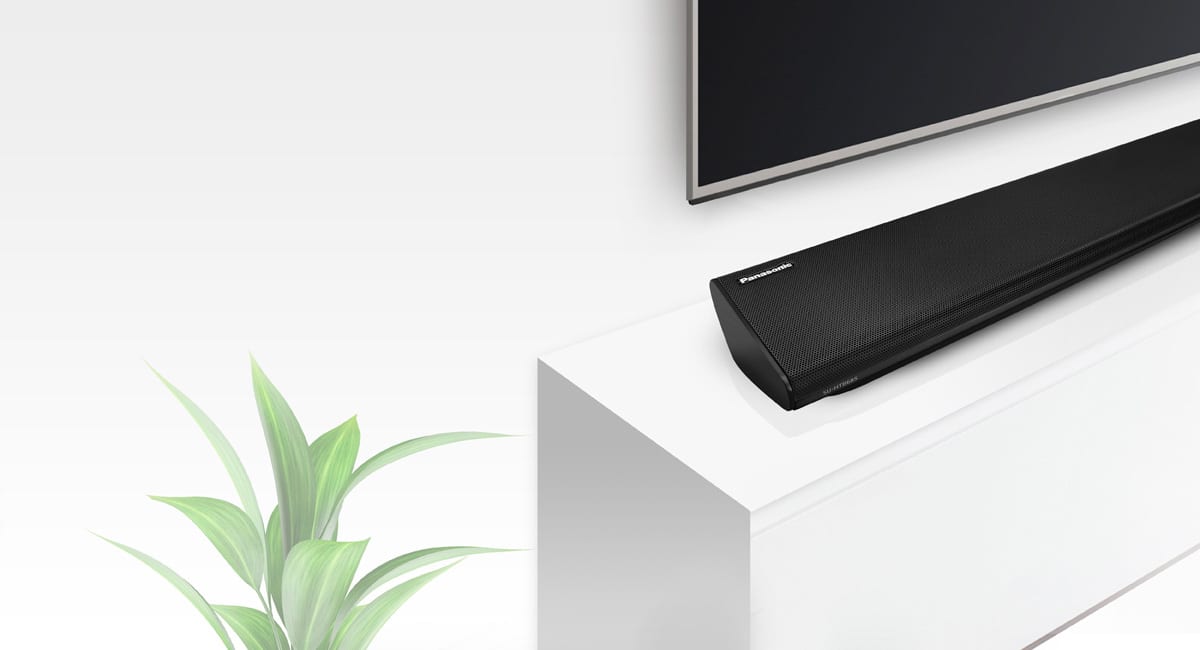 The improved design of the soundbar ensures a high standard of sound quality without bulky speakers intruding on your living room design. The slanted shape also makes it possible to incorporate a large speaker while keeping the body slim and elegant.
Explore the full range of Panasonic soundbars