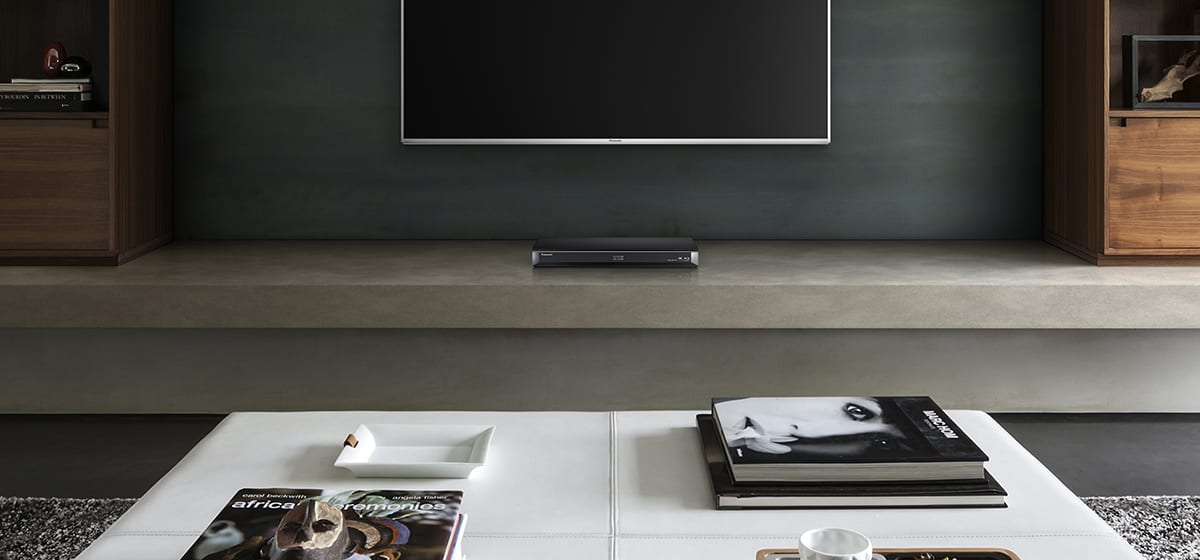 You're going to love the Panasonic DMR-BWT760 Blu-ray Disc/DVD recorder and player. This clever little product offers a Twin HD Tuner and a huge 1 terabyte Hard Disc Drive (HDD), plus us features 4K upscaling and networking, remote viewing with TV Anytime, easy Netflix access and 'TV Series & Keyword Recording'.
Twin HD Tuner and 1TB HDD records five times more HD content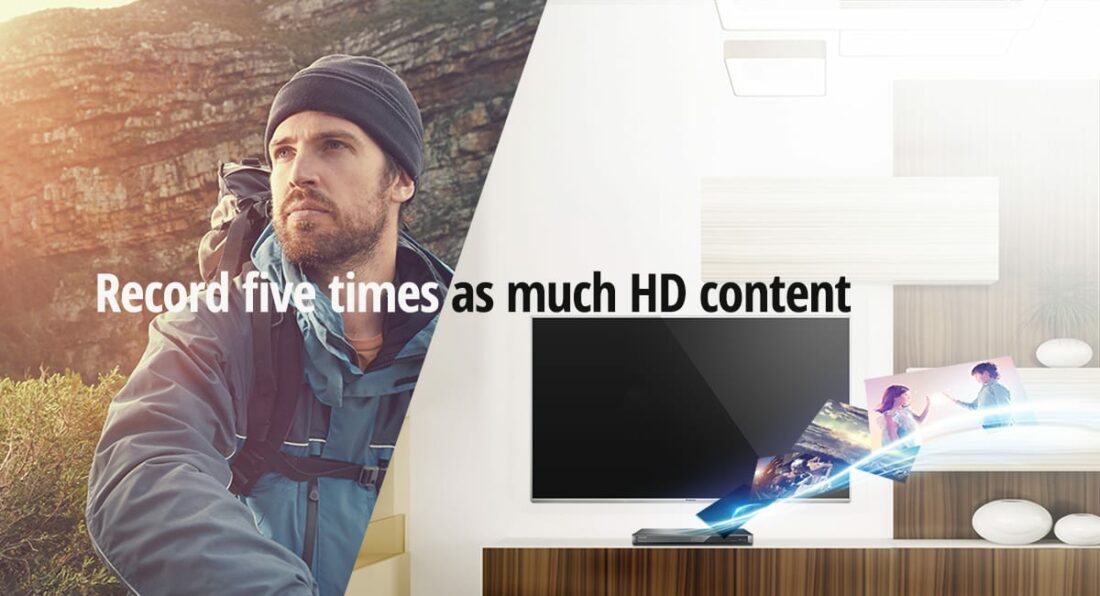 You won't believe how much content you can record and store using the DMR-BWT760 Blu-ray recorder and player. A Twin HD Tuner lets you record two different programs broadcasting at the same time, and the large-capacity 1 terabyte Hard Disc Drive (HDD) records five times more content than the ordinary DR (Direct Record) mode, with up to 684 hours (HM Mode) HD recording. There's enough space here to cover even the longest vacation or binge-watching marathon!
Experience the Ultra HD revolution with 4K upscaling and networking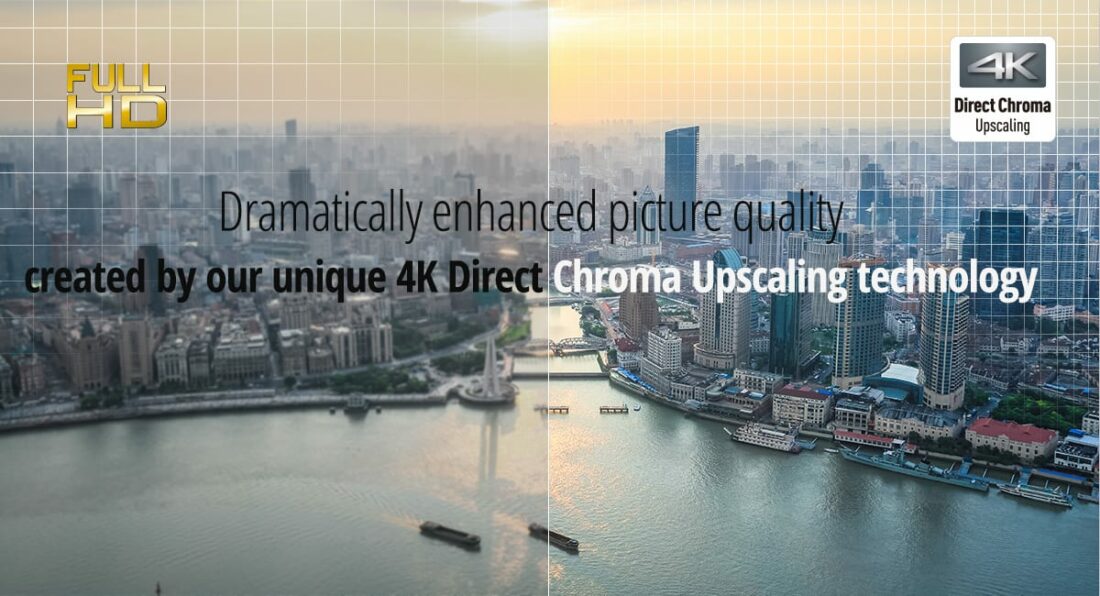 You'll love the enhanced picture quality created by our unique 4K Direct Chroma Upscaling technology. By upscaling Full-HD signals directly into 4K signals, this technology gives you higher-precision image processing. It all translates into 4K images with natural textures and incredible depth. Plus this smart Blu-ray recorder and player lets you record 4K content onto its built-in HDD and view 4K video recorded to an SD card using your camera or camcorder.
TV Anytime lets you enjoy TV anytime and anywhere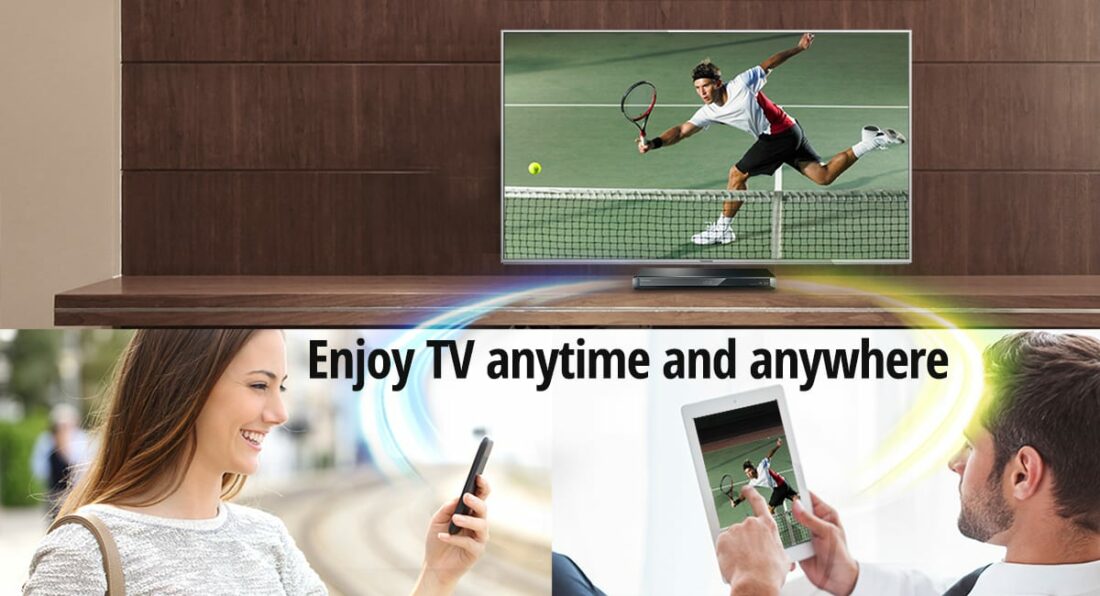 You can use TV Anytime* on this Blu-ray recorder and player to stream live TV shows or movies on your tablet or smartphone wherever you are in the world. For example, if you are travelling, TV Anytime lets you start watching a movie at home, set the recording before you leave the house, and then continue to watch from where you left off when you reach your hotel.
*Download the Panasonic Media Centre app to access TV Anytime.
Easy access to Netflix, YouTube and a variety of online content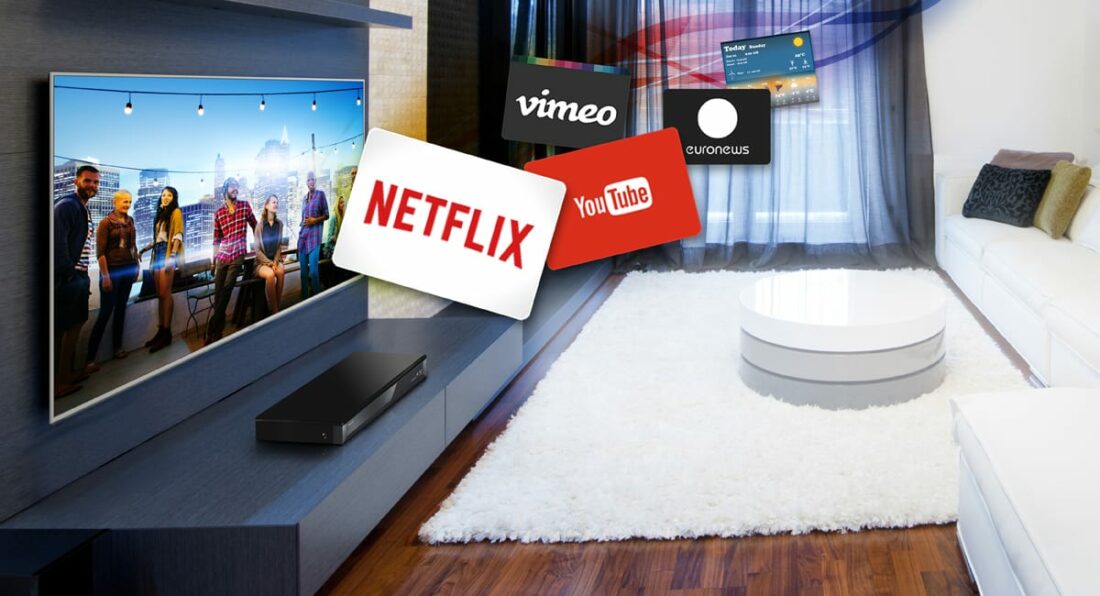 Your binge-watching days will be easier than ever, thanks to the online app deck accessible from the DMR-BWT760's home screen. Netflix and YouTube are right at your fingertips, along with a variety of apps that let you enjoy news, games, music and more.
READ MORE: Stunning 4K Ultra HD Netflix movies and TV shows are ready to stream.
Never miss an episode of your favourite shows – even if you forget to record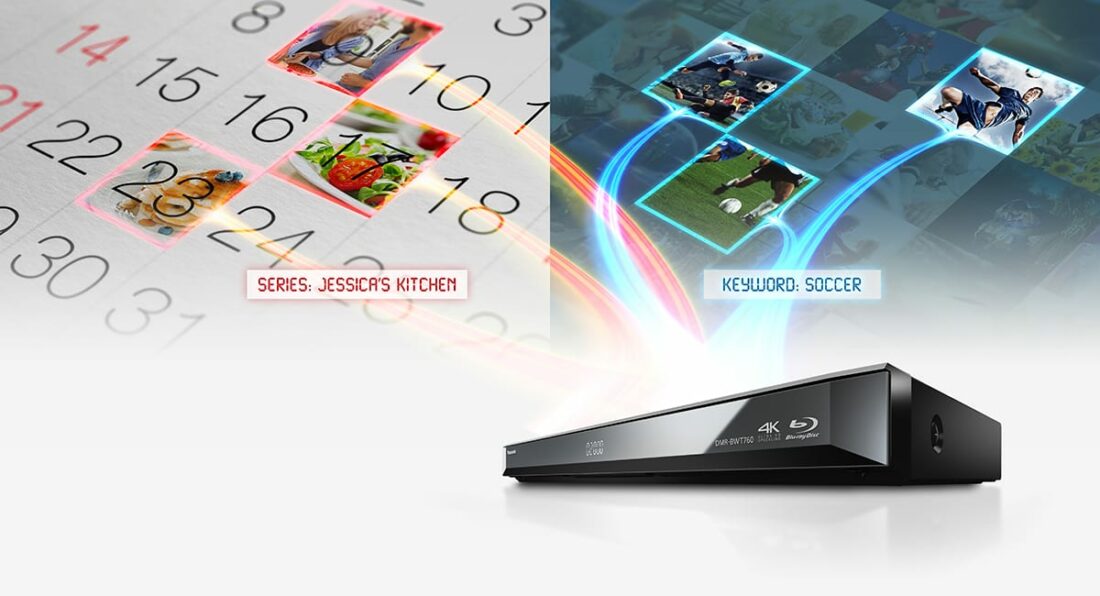 You can use 'Series Recording' to register your favourite TV shows and catch every episode in the series, and you can also use 'Keyword Recording' to program the DMR-BWT760 to search for your favourite topics (like 'soccer') and it will search the electronic program guide and record all programs with this keyword.
Explore the DMR-BWT760
2016 Panasonic Blu-rays 2016