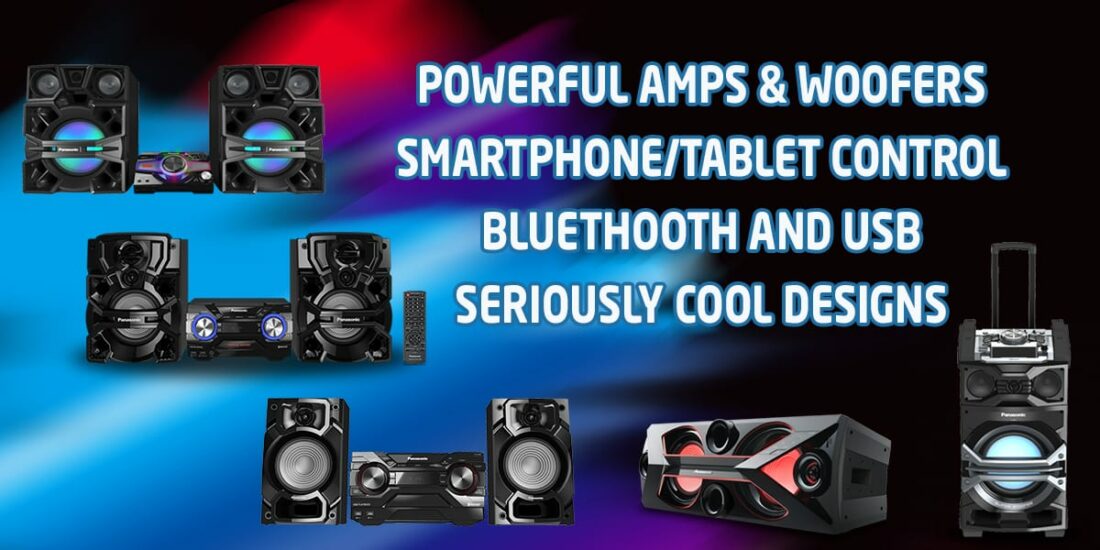 Strap yourself in and feel audio that has the power to make the walls shake and the earth quake.
SC-MAX9000 is a complete nightclub at home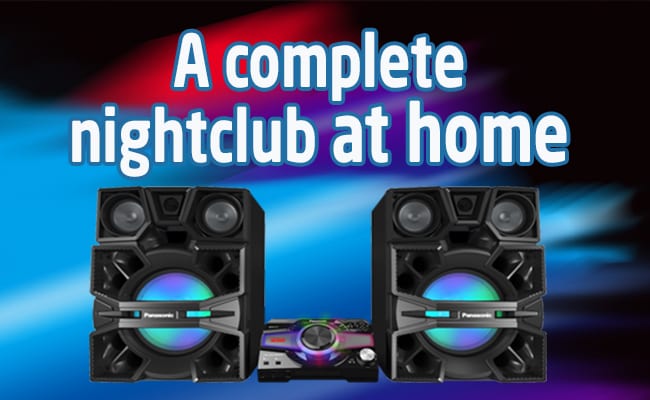 When you want to get your party pumping, you need your sound system to be all about the bass and resonance, which is why you'll love our AIRQUAKE BASS. This unique technology pushes sounds forward without losing the resonance of audio generated from behind the woofer unit, amplifying the bass to produce extremely powerful sound. This fine machine also features a 4GB internal memory, advanced smart networking and ridiculously fun disco lights that rotate like a mirror ball for those times when you just need to recreate the club in your living room. Oh yeah, there's even a DJ jog wheel so you can mix, sample and scratch like a pro.
Explore the SC-MAX9000
SC-AKX660 shreds the party with hard core sound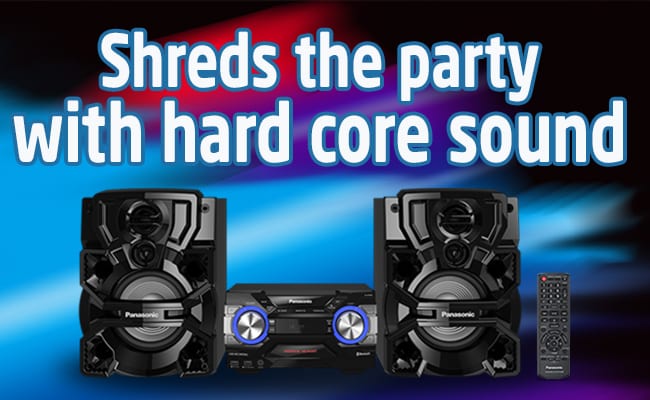 Party like a pro with superb audio, thanks to the SC-AKX660. The new AIRQUAKE BASS is combined with a Bi-Amp and 20cm large woofer for dynamic bass and clear sound. Plus, the AKX660 offers a 4GB internal memory, advanced smart networking and multicolour illuminations that sync with the music to give your room a cool club effect.
Explore the SC-AKX660
SC-AKX220 shakes a small room with big sound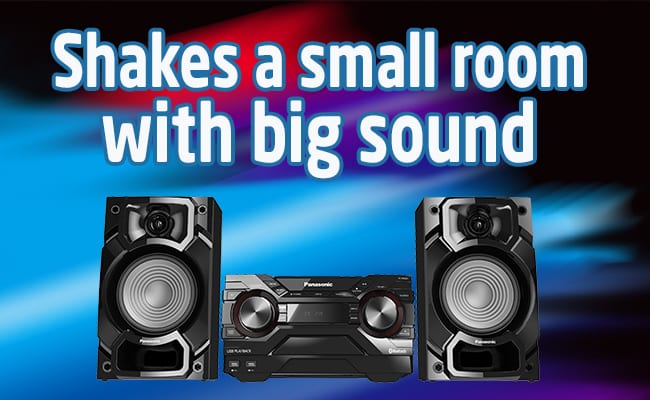 Feel the power with a 16cm large woofer to produce mighty base and a hard-press corrugation design to suppress distortion for even greater clarity. You'll also love the DJ Jukebox that plays tracks stored on a USB device with Mix Play mode. Plus, using the Panasonic MAX Juke App, you can even request songs in one shared playlist with several friends using your smartphone or tablet.
Explore the SC-AKX220
SC-BMAX3GN-K takes your music anywhere*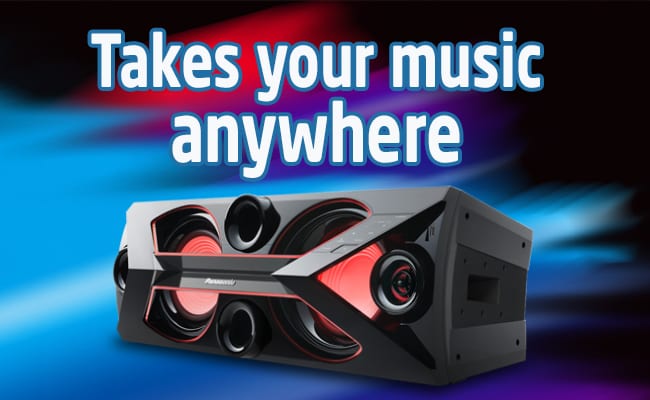 Feel the beat anywhere the mood takes you! This two-way, two speaker system packs a powerful audio punch into a super cool one box design. It includes a handle for easy carrying and can be positioned horizontally or vertically for extra flexibility. With Bluetooth and USB compatibility, you also get access to all your favourite tunes without any fuss. Visit the product webpage.
*Power source required
Explore the SC-BMAX3GN-K
SC-CMAX5 puts your party on wheels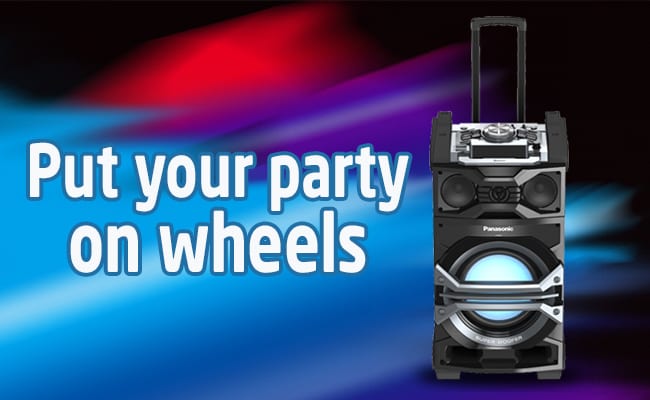 Designed with an integrated handle and wheels, transporting the CMAX5 is as easy as wheeling a small suitcase on casters, so you can roll with your music. This portable Hi-Fi also features awesome sound with 25ch super woofer and triple amps, and it's compatible with Bluetooth and USB. Visit the product webpage.
*Power source required
Explore the SC-CMAX5
Check out the whole Panasonic Hi-Fi range