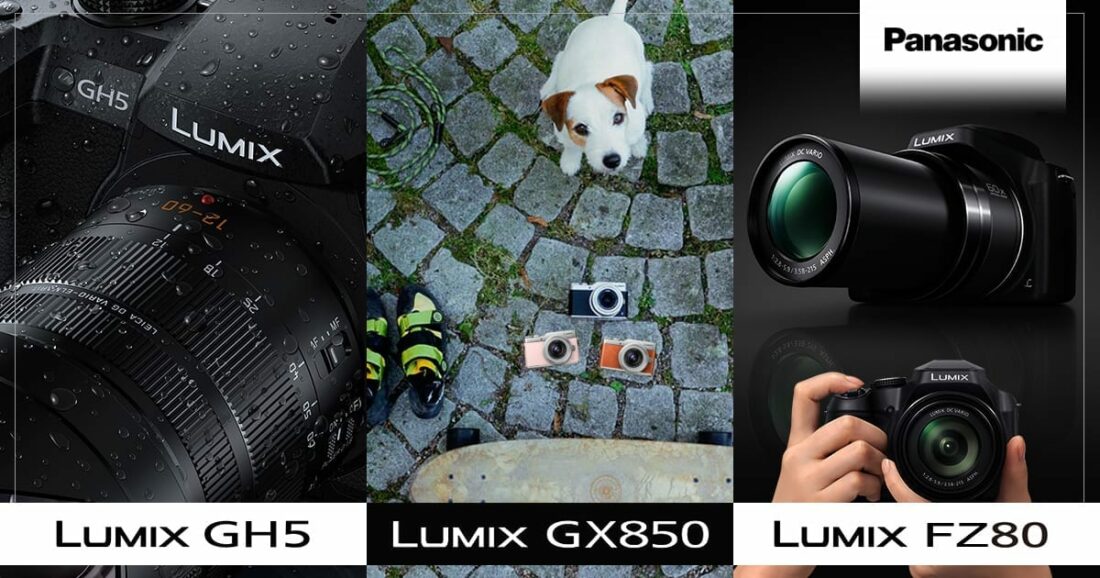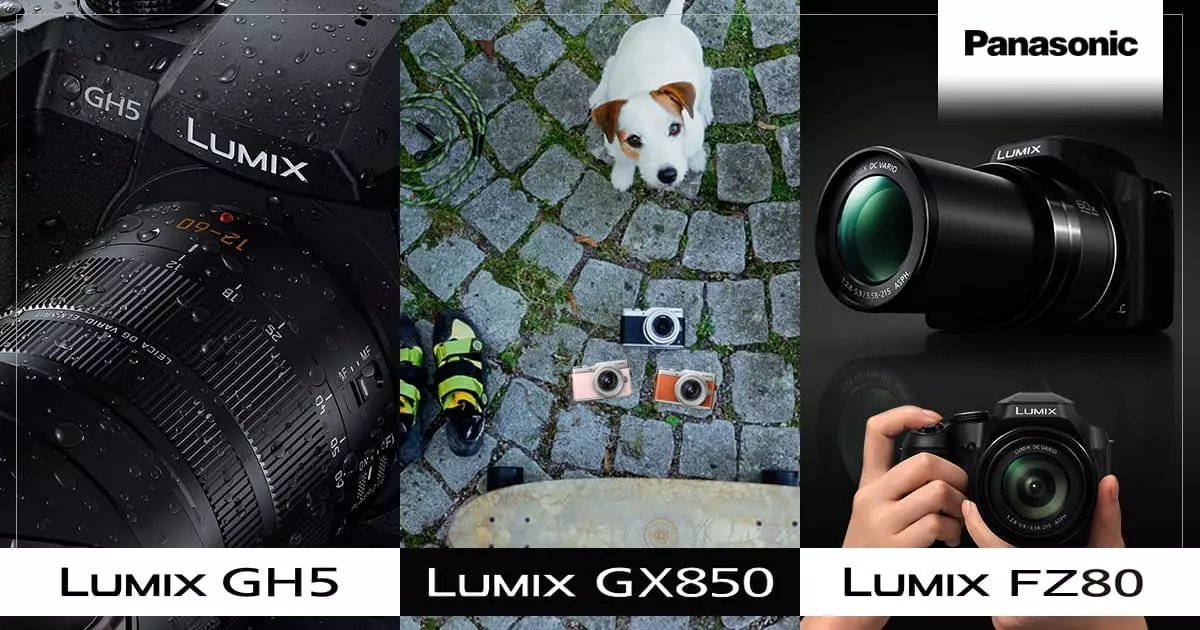 Our award-winning LUMIX camera range has just expanded to include the revolutionary GH5 stills/video hybrid and the super-compact GX850 mirrorless cameras, and the very impressive FZ80 superzoom compact camera. So which one of these fine photographic specimens should you add to your wish list? Read on to discover your perfect LUMIX match.
Perfect for: professional photographers and videographers.
The LUMIX GH5 is built for professionals whose reputation rests on their ability to capture a once in a lifetime moment, making it the perfect choice for wedding and event videographers, documentary photographers and film makers. This flagship mirrorless camera truly sets the gold standard in professional 4K video shooting performance and hybrid photography, introducing a trio of world-firsts that make it an undisputed leader in its class. It is the first consumer digital camera to offer 4K 10-bit 4:2:2 25/30p video recording to SD Card*1; has the distinction of offering 4K quality video at 50/60 frames per second (fps)*2; and has evolved its original 4K Photo to the stunning 6K Photo*3. The GH5 is set to hit Aussie shores in April 2017 and if you pre-order yours in-store before 31st March 2017, you'll also receive a BONUS V-log profile upgrade.
GH5 LEICA Kit
GH5 PRO Kit
GH5 Body Only
READ MORE:
A camera revolution is coming: LUMIX GH5 photo & video hybrid.
LUMIX GH5 reviews, impressions and features explained on Panasonic Australia Blog.
Perfect for: vloggers, bloggers and social media influencers.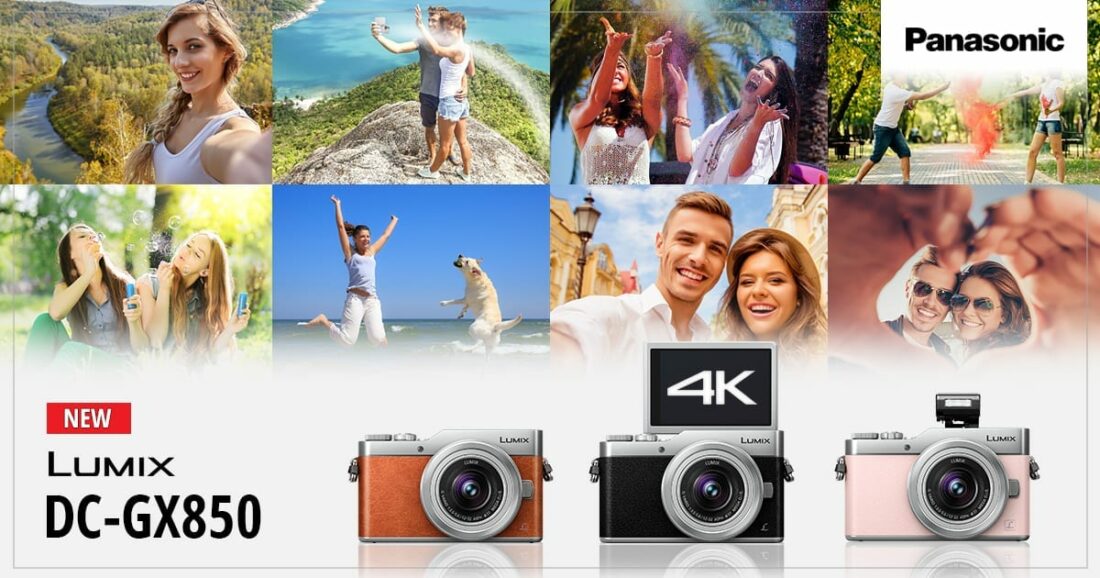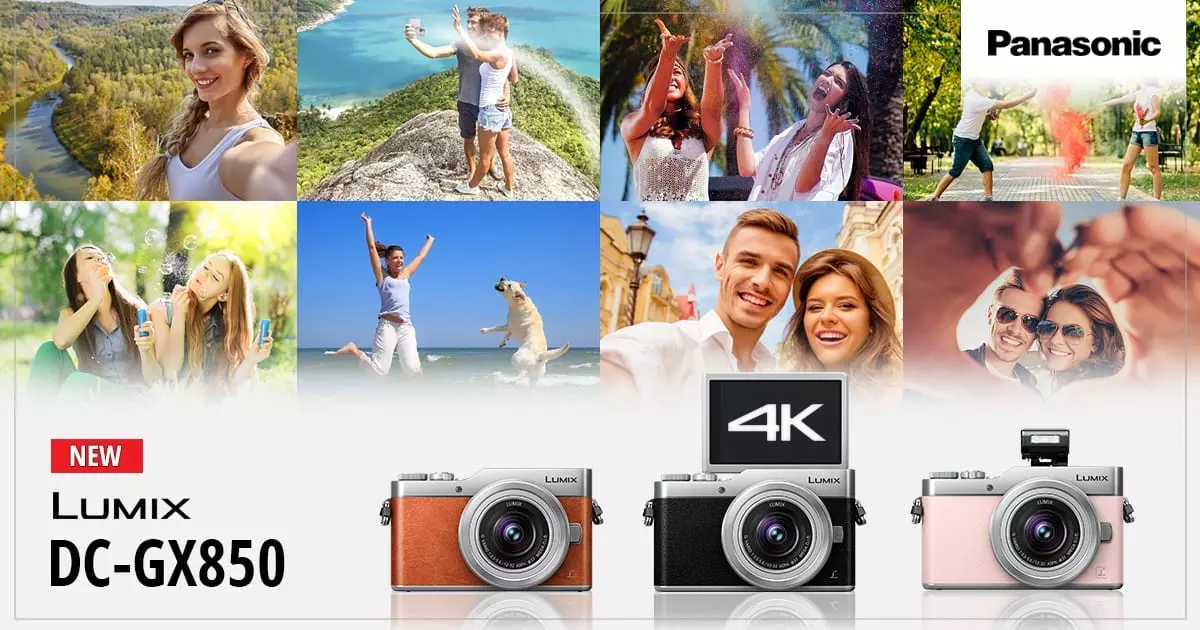 This LUMIX GX850 offers all the core G Series features in a stylish and affordable package, making it perfect for photographers on the move looking to capture stunning shots for social media, blogs and video blogs. With 4K Photo you can capture and share the most fleeting moments while 4K Video recording will bring your vlogs to life. The GX850's Post Focus technology is ideal for macro or food photography and the camera's flip-up monitor and hands-free mode lets you capture great selfies to share using Wi-Fi and the Panasonic Image app. The GX850 even offers a Snap Movie mode you can use to make 2-8 second creative videos for Twitter, Instagram and Facebook.
LUMIX DC-GX850
READ MORE: We launch a stylish new LUMIX G with 4K Photo/Video: the DC-GX850.
Perfect for: action photographers who want to travel light.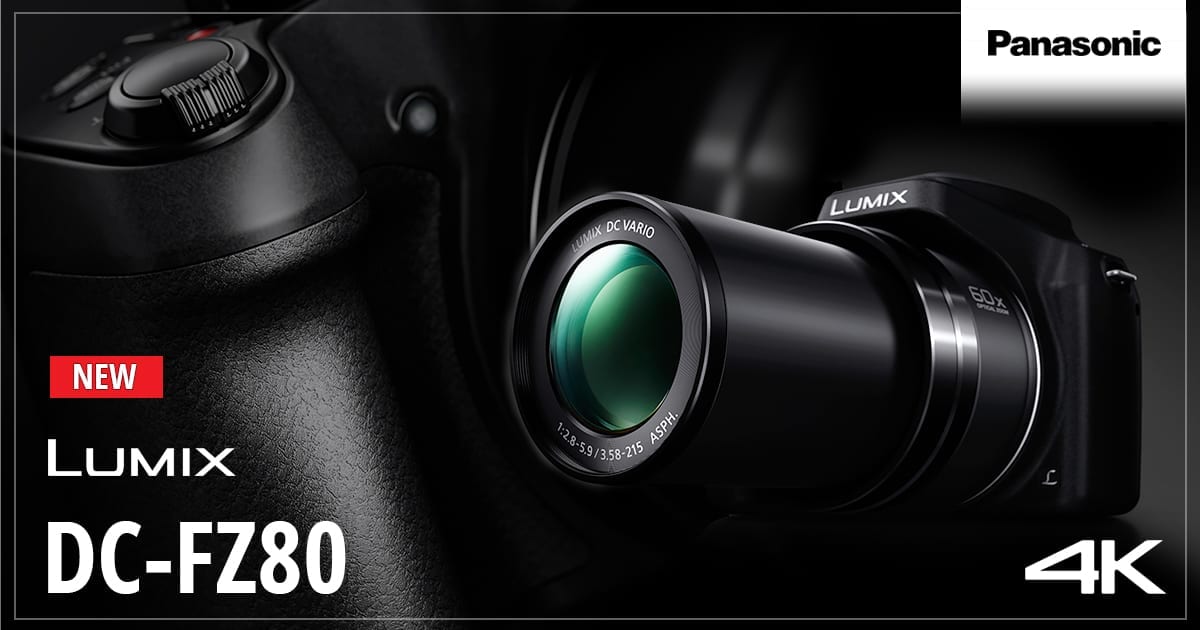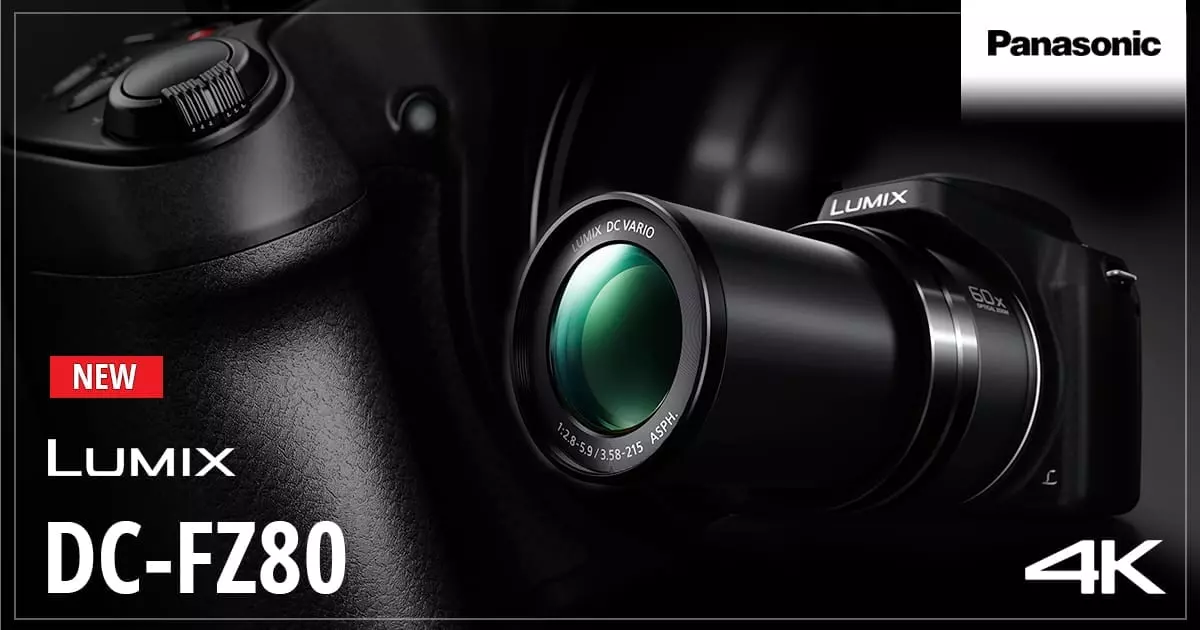 When you are looking to pair the ease of a 'point and shoot' compact camera with the breathtaking photographic results of a more complex DSLR-style model, the LUMIX FZ80 all-rounder bridge camera will help you capture even the most active adventures and breathtaking landscapes with ease. This impressive camera includes a powerful 60x zoom lens spanning 20mm-1200mm; 4K technologies including 4K Photo, 4K Video and Post Focus; an 18-megapixel sensor; Depth from Defocus (DFD) autofocus for highly responsive autofocus; plus a 1.17 million dot high resolution live viewfinder and touch screen.
LUMIX DC-FZ80
READ MORE: We release a superzoom LUMIX 4K compact camera: the DC-FZ80.