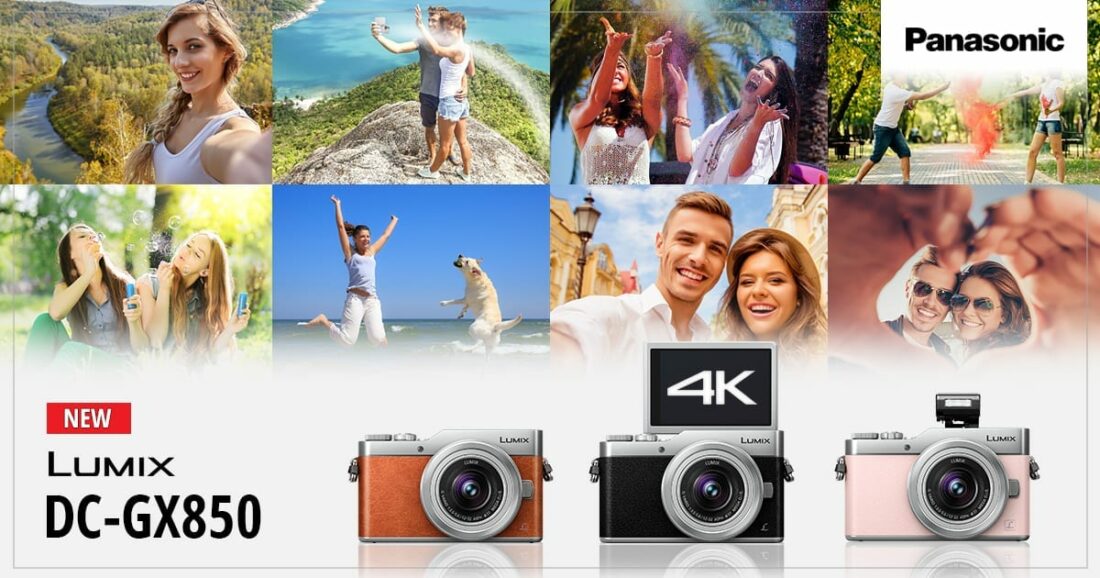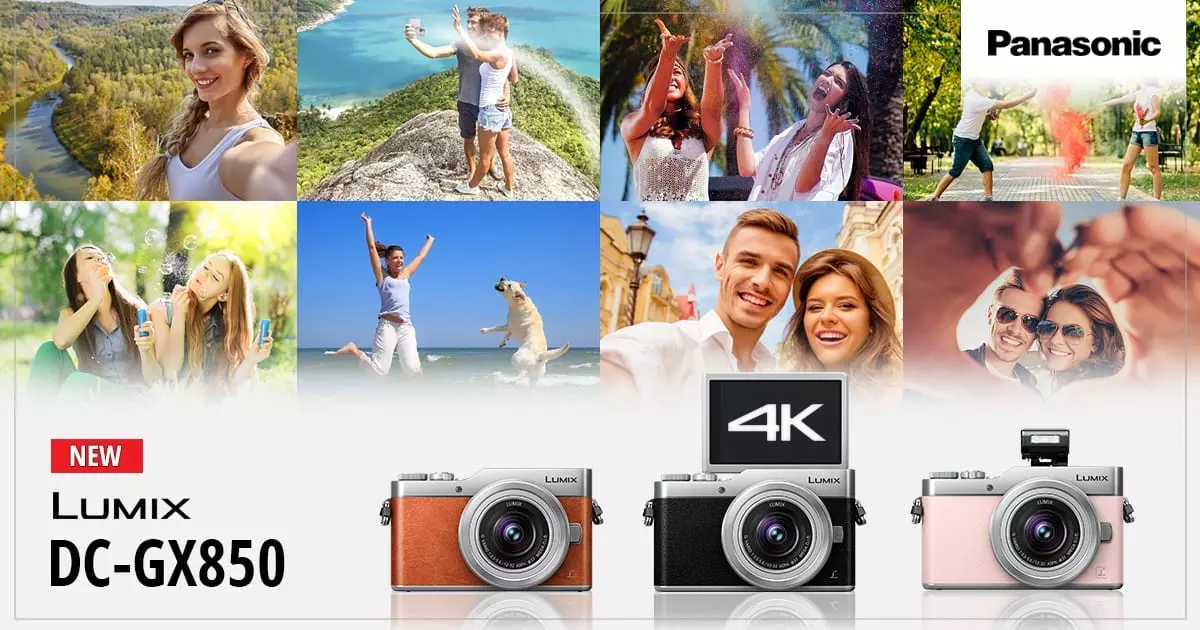 Our award-winning LUMIX mirrorless camera range welcomes a stylish and affordable addition to the LUMIX GX Series. The new pocketable DC-GX850 has powerful 4K Photo and 4K Video features; an attractive design in a choice of orange, 'cherry blossom', or two-tone silver and black; and a handy 180-degree flip-up rear monitor ideal for selfies and video blogs.
"This mirrorless camera offers true quality and value, with all the core LUMIX G Series features so first-time photographers can capture stunning shots. With its introduction, our entire G Series range now offers our 4K suite of technologies. 4K Photo means you can be confident in capturing that fleeting moment to share with friends. And, 4K video recording that fits in your pocket really brings vlogs to life."
– Doug Campbell, Senior Product Manager, Imaging, Panasonic
Powerful 4K feature suite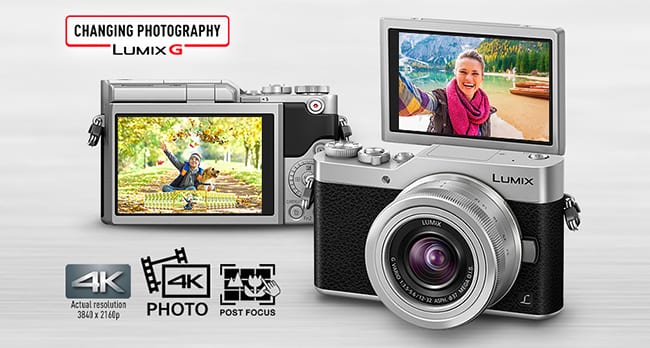 The GX850 has Panasonic's very latest 4K capabilities, including 4K video recording at 4x the resolution of Full HD. Say goodbye to the disappointment of pressing the shutter too early or too late – the camera is designed to capture the unmissable moment. 4K Photo captures split-second shots with total precision by shooting 30 frames per second before and after the shutter is released. You'll also love Batch Save stores for storing a burst sequence of up to 150 frames at just one press of a button and Light Composition which combines the brightest pixels from a series of images to create vibrant night scenes such as fireworks. You can even use 4K Photo in selfie mode to capture awesome selfies in action at 30 frames per second.
Shoot now, focus later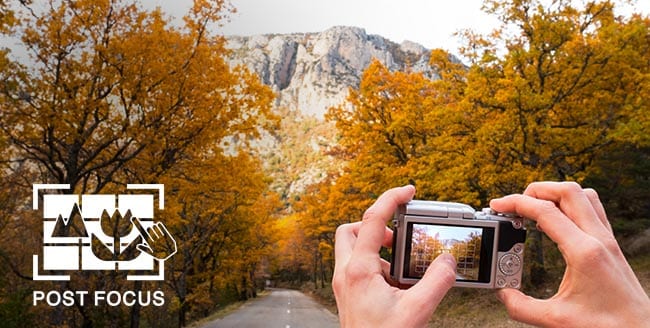 LUMIX-exclusive Post Focus technology allows you to take a photo and then choose your focal point later. With each shutter press, Post Focus mode captures all possible focus points from foreground to background. Ideal for situations such as macro or food photography, the key benefit of the new mode is the ability to refine the image post-shot to get sharp, accurate focus on a precise area and then select a preferred shot or number of shots. What's more, with the new Focus Stacking feature available with the new GX850, you can easily select several focus points in the same image.
High-resolution, responsive shooting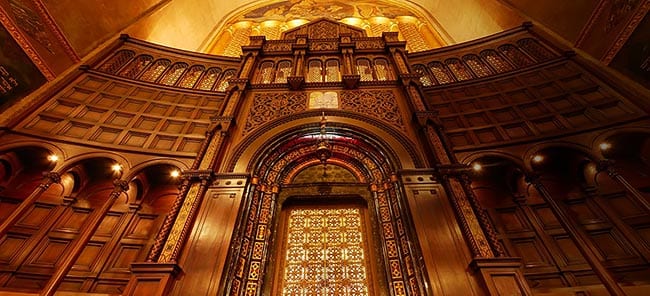 The stylish, sleek DC-GX850 compact system camera has a high-quality 16.0 megapixel sensor for crisp, detailed images, combined with technologies for precise focus and fast, responsive shooting. An attractive and versatile matching silver LUMIX G lens is supplied with the camera – the LUMIX G VARIO 12-32mm / F3.5-F5.6 ASPH./MEGA OIS.
Hands free selfies with the flip-up monitor

The GX850 features a large, high visibility, touch-control monitor that flips 180 degrees for easy selfies that then are easy to share using Wi-Fi and the Panasonic Image App. Once the camera's monitor is flipped up, 'Self Shot Mode' is automatically triggered to capture that perfect self-portrait. This mode includes 'Face Shutter' and 'Buddy Shutter', which let you take your shot when the camera is out of arm's reach or when using a selfie stick. The GX850 even offers a remote control 'Jump Snap' feature for fun group shots and a Snap Movie mode that makes it easy capture and share a 2.8-second creative video across Vine, Instagram and Facebook.
Wi-Fi® and Easy Uploads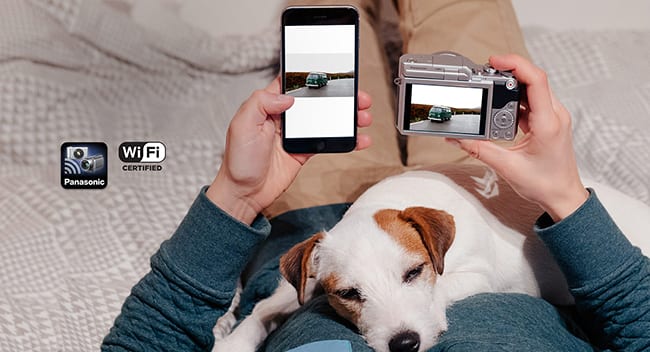 Put your next post online with ease and inspire your followers. With Wi-Fi connectivity, you can instantly upload and share your pictures on social media using the 'Panasonic Image App' on your smartphone or tablet.
The LUMIX DC-GX850 will be available in Australia in March 2017.
LUMIX DC-GX850
Read the full LUMIX DC- GX850 press release >