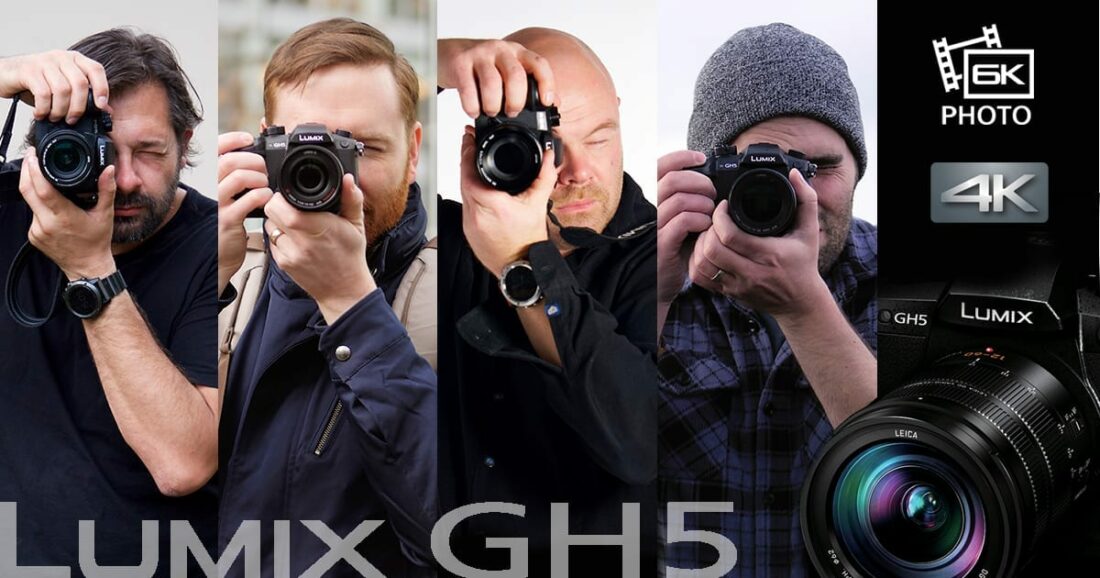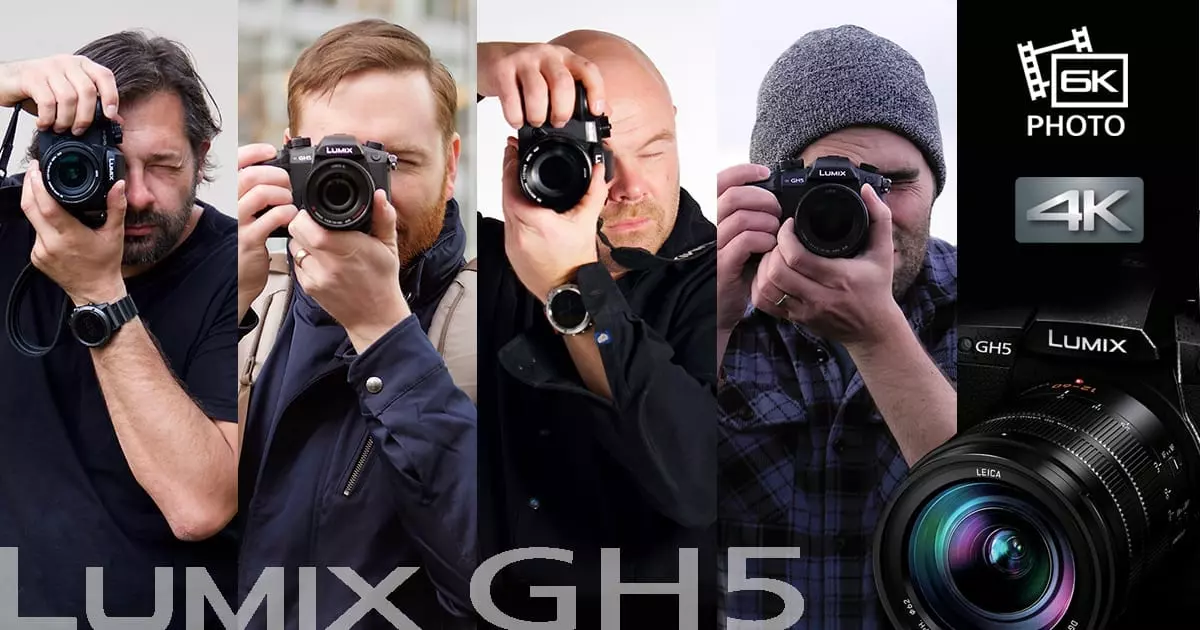 You can get to know our flagship GH5 video/photo hybrid mirrorless camera with this series of in-depth features, ambassador galleries, first impression videos, reviews and so much more!
GH5 impressions by
Ross Grieve
Accomplished portrait photographer Ross Grieve shoots with the LUMIX DC-GH5 mirrorless camera in the picturesque place he calls home – Pembrokeshire in Wales – where he shows off the 6K PHOTO* benefits of the LUMIX GH5 and the camera's ability to easily switch from studio work to location photography.
READ MORE: LUMIX GH5 impressions by portrait photographer Ross Grieve.
GH5 impressions by
Daniel Berehulak
Pulitzer Prize-winning Australian photojournalist Daniel Berehulak took the LUMIX DC-GH5 mirrorless camera to the Tonle Sap Lake area in Cambodia where an abundance of activity, history, amazing colour and welcoming people made for a great environment to test the camera's capabilities. Berehulak reported the GH5 to be an excellent tool for photojournalism in a lightweight, compact, and non-intimidating form.
READ MORE: LUMIX GH5 impressions by photojournalist Daniel Berehulak.
GH5 impressions by
Griffin Hammond
Griffin Hammond is a documentary filmmaker in New York City, covering politics for Bloomberg Television. He used the new LUMIX DC-GH5 mirrorless camera 4K video shooting mode to perfectly capture the gorgeous close-up details of carved ice. The 5-minute story 'Hand Cut' even features chisels and chainsaws with ice flakes spraying through the air!
READ MORE: LUMIX GH5 impressions by documentary filmmaker Griffin Hammond.
GH5 impressions by
Luke Neumann
Neumann Films is a production company located in the Pacific Northwest. With over 110,000 subscribers, their YouTube channel is known for producing high quality visual content. Filmmaker Luke Neumann got to put our new LUMIX DC-GH5 mirrorless camera through its paces to create the GH5 short film 'Beyond the Grid', his thoughts behind the value in reconnecting with nature.
READ MORE: LUMIX GH5 impressions by filmmaker Luke Neumann.
GH5 in-depth tour with our
LUMIX guru
Scott Mellish, our LUMIX imaging guru is also here to give you an in-depth tour of the GH5 and show you just what makes this camera so special.
READ MORE: GH5 mirrorless camera in-depth tour with our LUMIX guru.
GH5 review by
CNET Australia
CNET Australia had the chance to get up close and personal with the GH5 at CES 2017 and given the headline of their feature article opens with a "yowza", it's safe to say the world's leader in tech product reviews was more than impressed.
READ MORE: CNET calls our new LUMIX GH5 camera a "showstopper".
LUMIX GH5 Hybrid Mirrorless Camera

The new LUMIX DC-GH5 video/photo hybrid mirrorless camera truly sets the gold standard in professional 4K video shooting performance and hybrid photography, introducing a trio of world-firsts that make it an undisputed leader in its class. It is the first consumer digital camera to offer 4K 10-bit 4:2:2 25/30p video recording to SD Card*1; has the distinction of offering 4K quality video at 50/60 frames per second (fps)*2; and has evolved its original 4K Photo to the stunning 6K Photo*3. The GH5 is in store now!
GH5 LEICA Kit
GH5 PRO Kit
GH5 Body Only
Read more about the new LUMIX GH5 on Panasonic Australia Blog.
*1 4:2:0 8-bit in 4K 50p/60p on an SD Memory Card.
*2 For a Digital Single Lens Mirrorless camera as of 4 January, 2017.
*3 6K PHOTO' is a high speed burst shooting function that cuts a still image out of a 4:3 or 3:2 video footage with approx.18-megapixel (approx. 6000 x 3000 effective pixel count) that the 6K image manages.