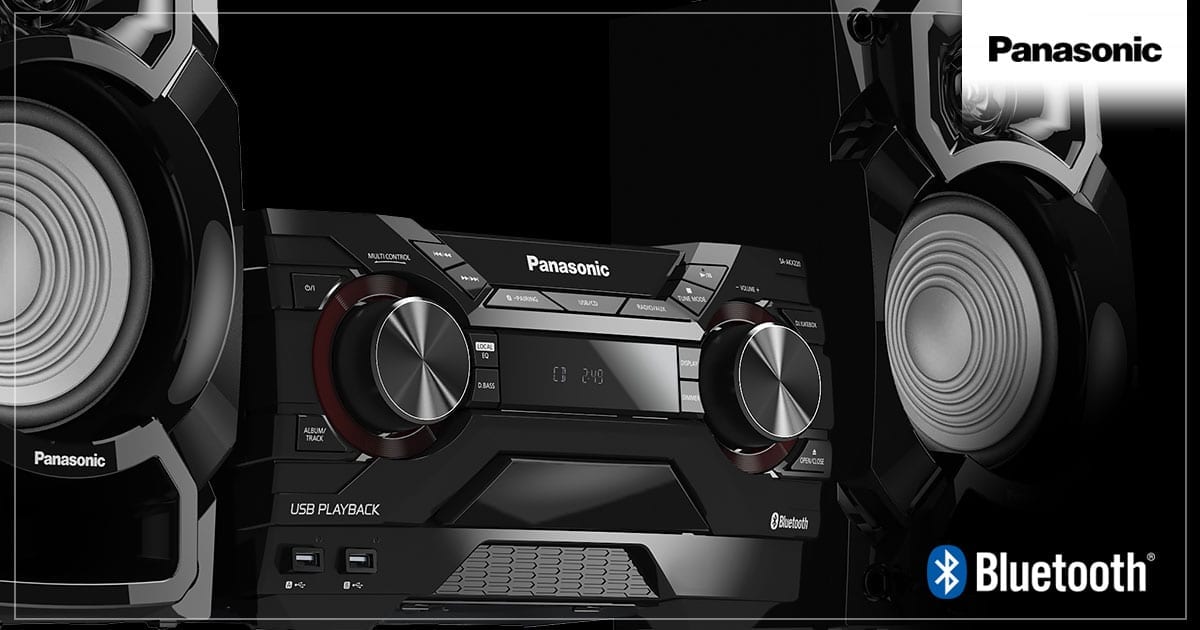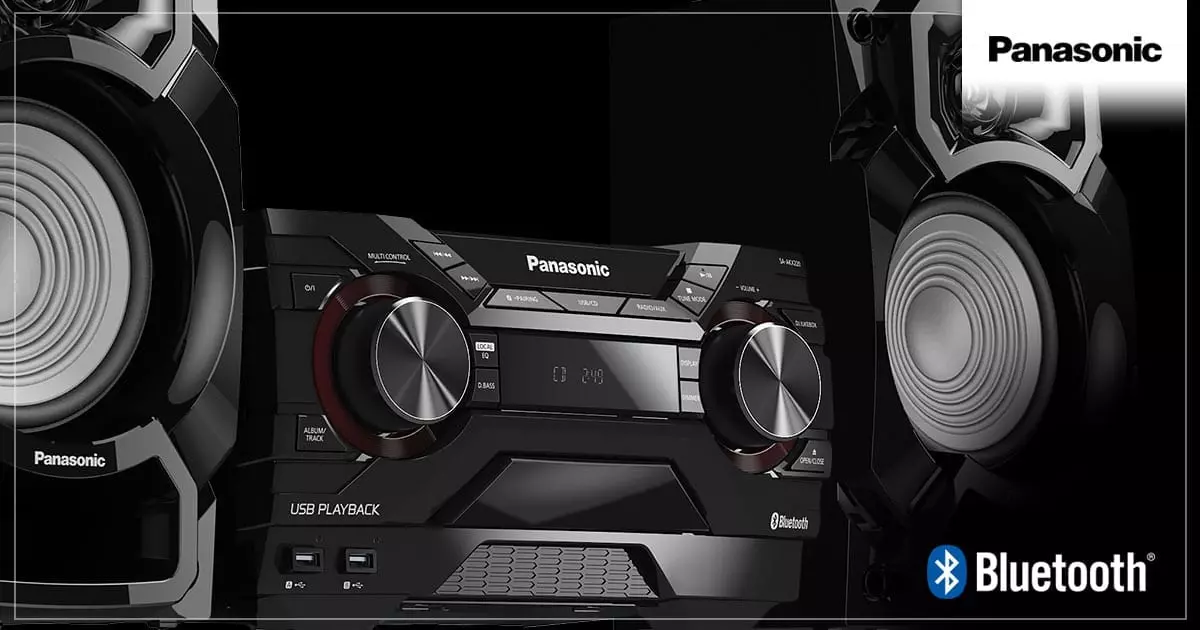 The SC-AKX220 might be a mini system but it's been designed to pump out powerful sound. You'll also love the mobile streaming and DJ Jukebox features that make it the life of every party.
Experience powerful and clear sound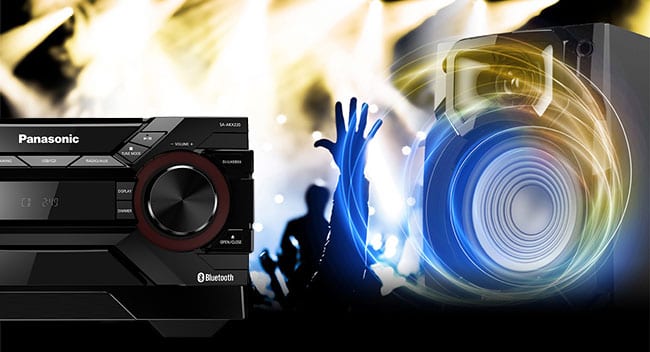 The AKX220 mini system delivers bass with plenty of punch and well-balanced sound thanks to its 450 watts of output power and speakers designed to suppress distortion. The speaker units use a 16-cm woofer and a 6-cm tweeter that are optimised for the 2-way speaker system and shaped to emit wider, more expansive sound. The AKX220 even features a built-in equaliser that maximises sound quality by adjusting audio frequency according to the music genre.
Smartphone music streaming made easy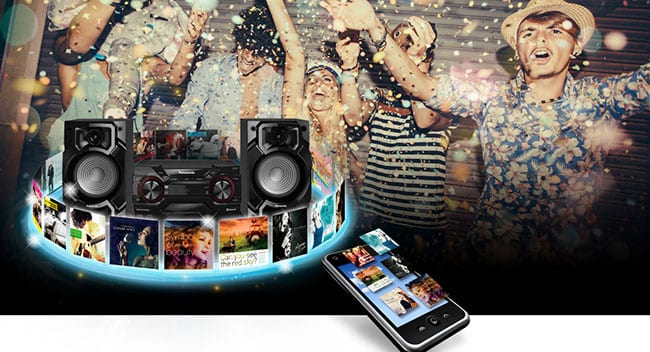 With simple Bluetooth connectivity, you can stream your favourite tunes to the SC-AKX220 from your smartphone or tablet, and you'll love the DJ Jukebox that plays tracks stored on a USB device with the Mix Play mode. When it's time to party, you and your friends can even download the Panasonic MAX Juke App to play their own tunes or request songs from a shared playlist.
Enjoy music from multiple sources
The AKX220 mini system gives you a wide range of playback options. Of course you can stream tunes from your smartphone or tablet but you can also play your CDs, music stored on USB and your favourite FM and AM radio stations.
SC-AKX220 Mini System