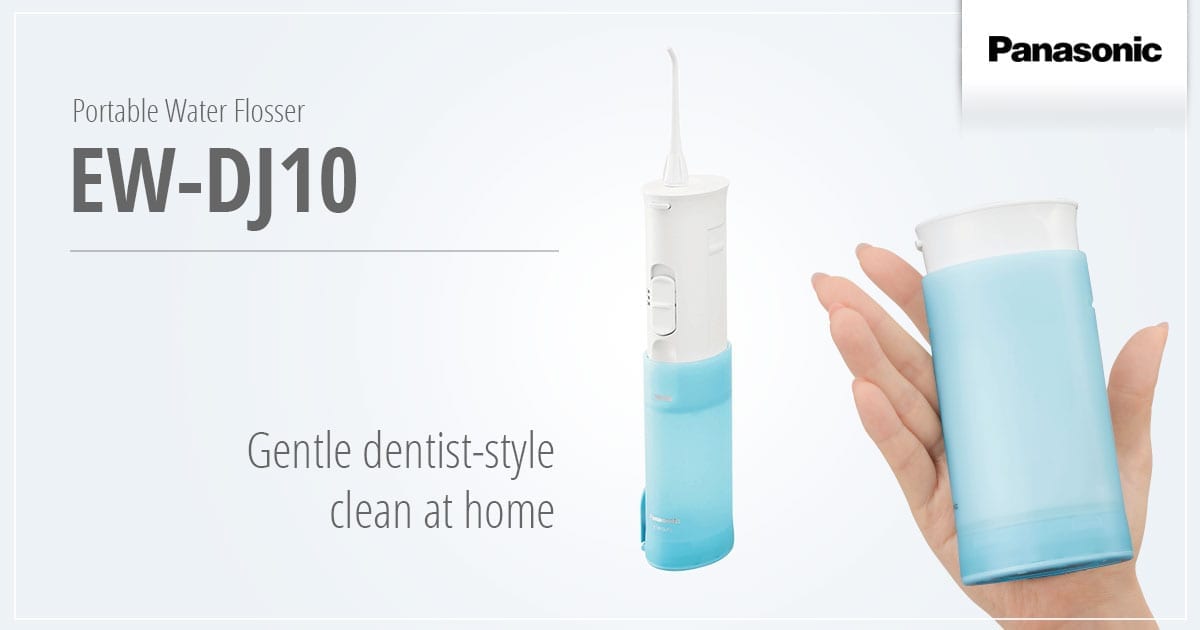 Enjoy a dentist-style clean at home using our gentle and effective water flosser. Superior to traditional dental floss, the battery-operated Panasonic EW-DJ10 portable water flosser creates rapid, targeted jets of water to comfortably and thoroughly remove harmful food particles, plaque and bacteria from between teeth and gums. It's gentle and effective, with a two-speed pulse for everyday cleaning and sensitive gums. What's more, the flosser's collapsible design makes it easy to use at home, at work, while traveling or anywhere on the go.
Gentle and effective water jet flow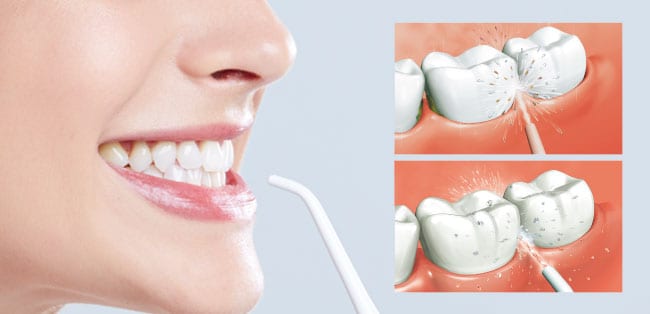 Water jet pulses penetrate deep between teeth to wash away the tough food particles, plaque and bacteria that traditional dental floss can't always reach. These cleansing pulses also reach just below the gumline to remove trapped food debris and gently stimulate the gums.
Dual-speed water jet settings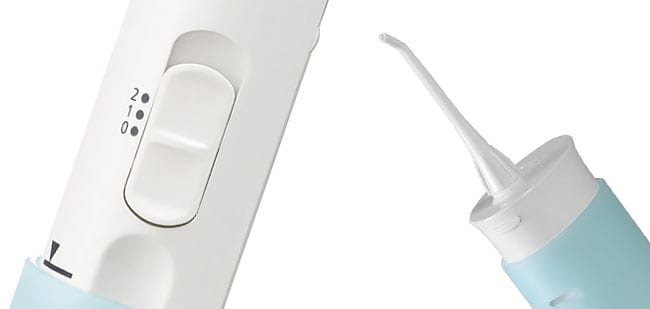 To help maintain healthier gums, the water flosser's pulse rate can easily be set to two different speeds. The high-speed pulse is perfect for normal, everyday cleaning, while the lower-speed pulse offers a gentler setting for children and those with sensitive gums. Either speed provides safe, thorough cleaning for those with braces, crowns, veneers, bridges and implants.
Compact and portable design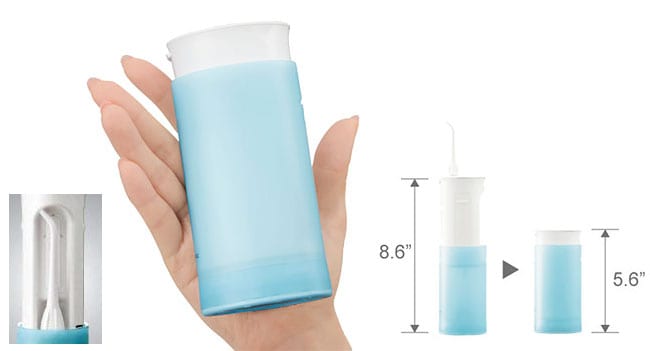 This portable water flosser can easily be used anywhere, whether at the office or gym, while travelling or at home. The compact design takes up minimal space and it collapses to fit snugly in bags and luggage. It's the convenient way to maintain good oral health anytime, anywhere.
More smart and convenient features

EW-DJ10 Water Flosser