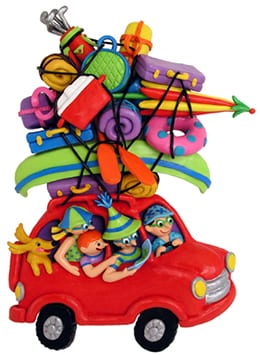 Packing to go on holiday is one of those fraught tasks, and it doesn't seem to matter if you only have to check off a list for you or if you have to pack for the whole family. At one point you will be in the car (or on the plane) and realise you have forgotten something vital.
These days, as so much of our entertainment is based on our smart devices, the thing we leave behind is likely to be of a tech nature. Think about it… Whether you are taking pics on your camera phone, reading a book on your tablet or looking up the next fun thing to do on your laptop, these devices have become essential holiday accessories. And remember, you are going to need chargers, batteries, hard drives and cables! Actually, why don't you print our Tech List and use it to help with precision packing? We've even included extra boxes for you to tick off on your return trip, to make sure nothing gets left at your villa or holiday house.
Click here to download and print the ultimate holiday Tech List (PDF).