With summer here, the festive season kicking into gear and NYE in the not-too-distant future, party planning is definitely in full swing. If you like your parties to walk on the wild side, then a Panasonic MAX stereo is going to provide the wall-shaking, earth-quaking audio power you need. The range covers all your party needs – from huge nightclubs sounds, down to portable music – and each model offers powerful amps and woofers, smartphone/tablet control, Bluetooth and seriously cool designs.
Once you've got the hardware in place, be sure to download the Panasonic MAX Juke app to your Android smartphone or tablet and your partygoers will thank you! You'll be able to play songs stored on your smart devices via Bluetooth, request and play songs from the internal or USB memory on mini systems and even share the request playlist with your friends at the same time. There's nothing like sharing music to really rock a house party.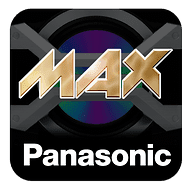 SC-MAX8000 is a complete nightclub at home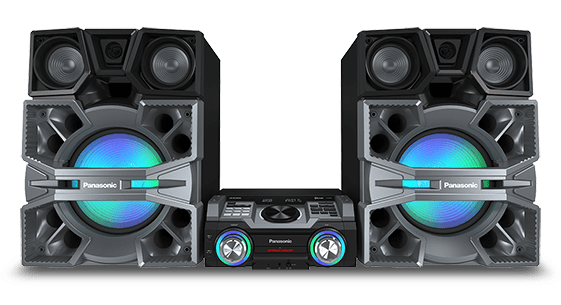 The flagship SC-MAX8000 stereo produces outstanding resonance with ultra-powerful Airquake Bass, a 38cm Ultra Super Woofer, Triple Amplifiers and an impressive 4000W output power. This fine machine also features a 2GB internal memory, advanced smart networking and ridiculously fun disco lights for those times when you just need to recreate the club in your living room. Oh yeah, there's even a DJ jog wheel so you can mix, sample and scratch like a pro. Visit the product webpage.
SC-AKX600 shreds the party with hard core sound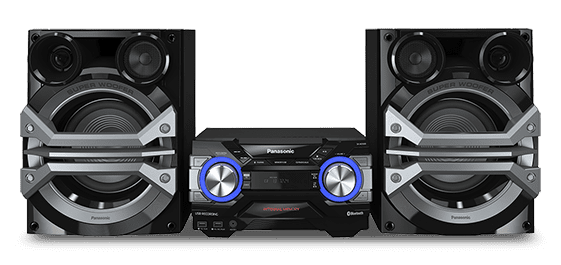 Party like a pro with superb audio, thanks to the SC-AKX600. It's a three-way, three-speaker system with a 20cm large woofer and bi-amp to produce clear, dynamic sound. Plus, the AKX600 offers a 2GB internal memory, advanced smart networking and multicolour illuminations that sync with the music to give your room a cool club effect. Visit the product webpage.
SC-AKX200 shakes a small room with big sound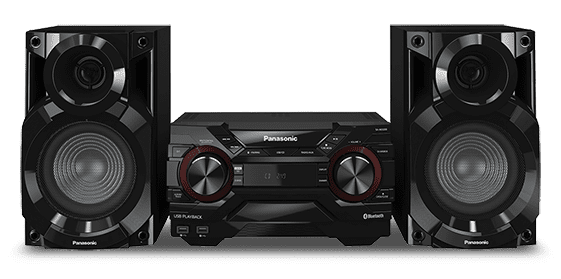 Our D.Bass Beat feature provides powerful party sounds in any room of the house, while the DJ Jukebox lets you and your friends request songs using the MAX Juke App. Visit the product webpage.
SC-BMAX3GN-K takes your music anywhere*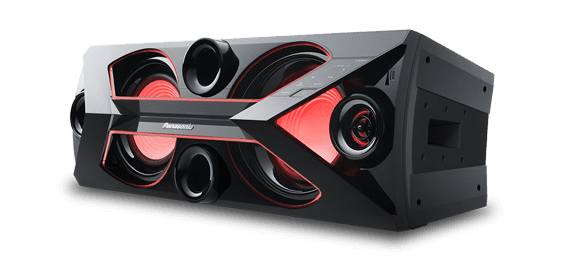 Feel the beat anywhere the mood takes you! This two-way, two speaker system packs a powerful audio punch into a super cool one box design. It includes a handle for easy carrying and can be positioned horizontally or vertically for extra flexibility. With Bluetooth and USB compatibility, you also get access to all your favourite tunes without any fuss. Visit the product webpage.
*Power source required
SC-CMAX5 puts your party on wheels*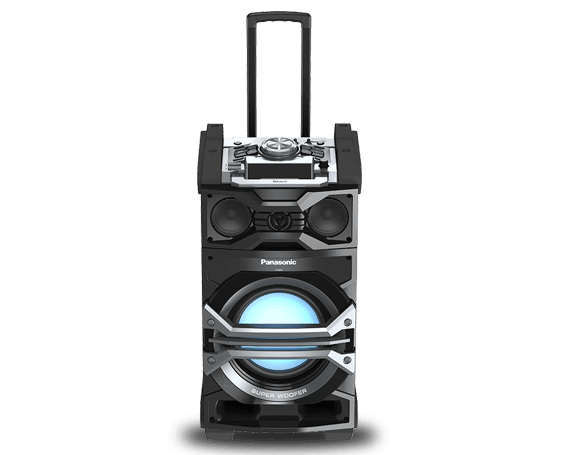 Designed with an integrated handle and wheels, transporting the CMAX5 is as easy as wheeling a small suitcase on casters, so you can roll with your music. This portable Hi-Fi also features awesome sound with 25ch super woofer and triple amps, and it's compatible with Bluetooth and USB. Visit the product webpage.
*Power source required
Mini System SC-MAX800
Check out the whole range