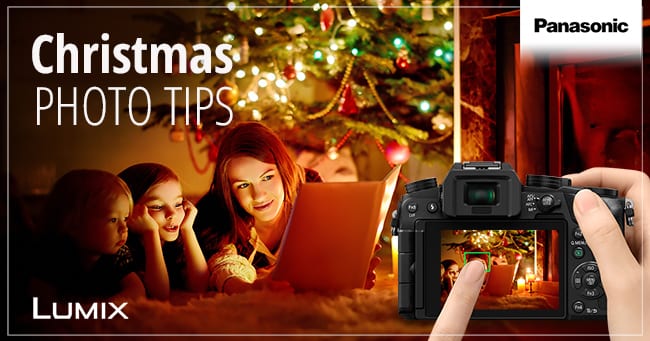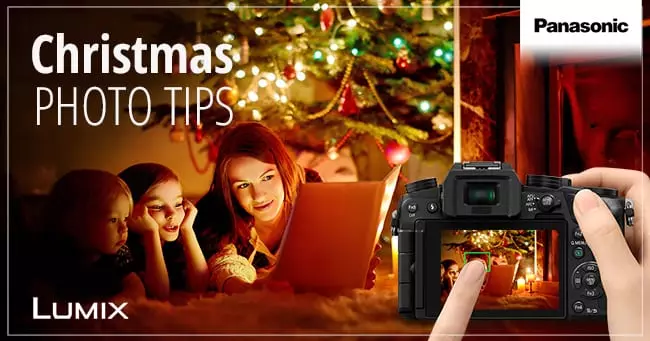 Twinkling Christmas lights blanketing the neighbourhood are a magical part of the festive season. If you want to get out there and capture some of that enchantment, we've put together a little 'how-to' that will help your images to sparkle and shine.
PART 1 – TECHNIQUE
Shoot at dusk
Shooting at dusk instead of dark will give your images much more depth. The sky and ambient light will provide a rich backdrop and allow each light feature to shine.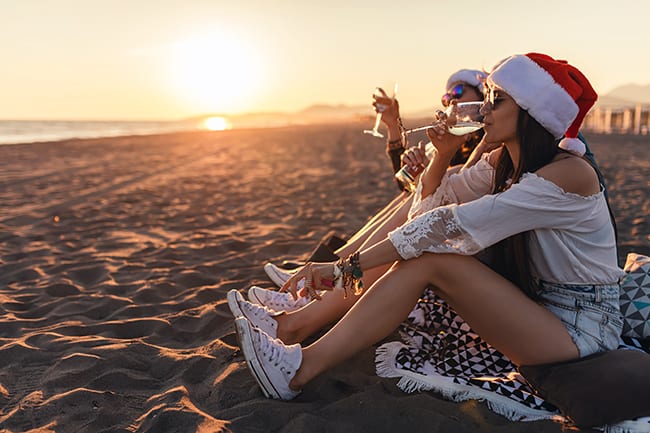 Plan your shots
Are you filming an entire house with elaborate lights? You'll want a wide lens to fit it all in. Do you want to capture a beautifully decorated tree? Make sure you aren't going cut part of it out of your shot!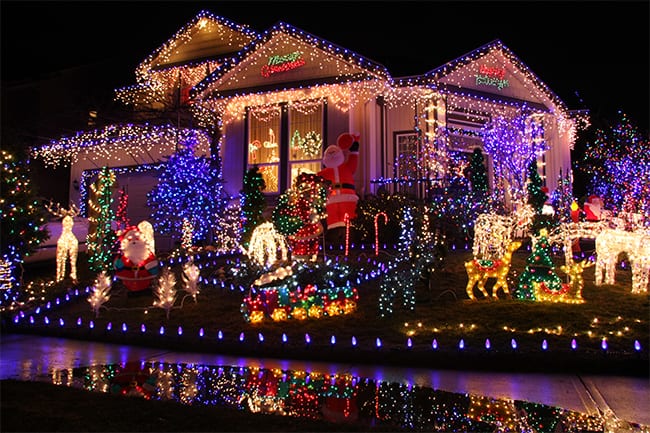 Choose shutter speed
It's important to use a longer shutter speed to let in light, so use the lowest ISO (200 or lower) possible on your G Series camera. Our FZ300 and LX100 cameras offer nightscape scene modes for similar results.
Ready STEADY go
When you're using longer shutter speeds, you can avoid getting blurry results by keeping your camera steady. A tripod is ideal and so is a cable release trigger. You can even use the self-timer to set like a two second delay or a ten second delay – that way you don't bump the camera while you're actually pressing the button.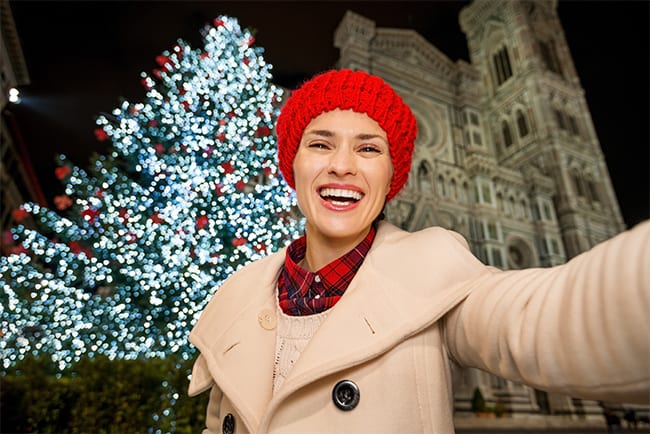 Try artistic shots
When you move in close to your foreground subjects and shoot with your low-aperture lens, you'll be able to capture some dreamy shots where the lights are sharp in the foreground and the background recedes into an artistic blur.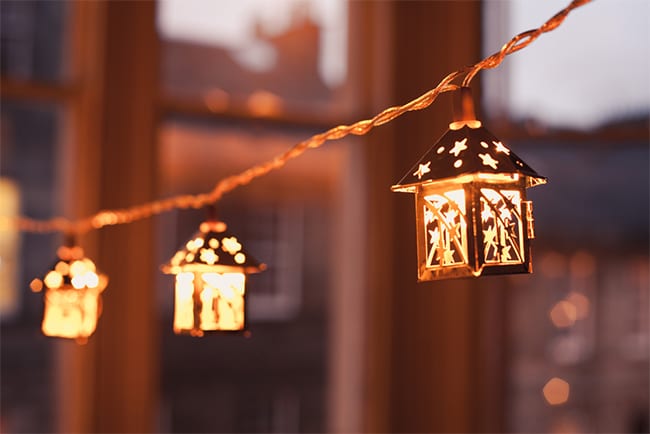 PART 2 – CHEAT SHEET
Take advantage of Post Focus
LUMIX Post Focus lets you capture a full album of Christmas images and choose your focal points later. Out of focus family shots can be made pin sharp, you can change focal areas to create artistic blurring, and even create exact focus points for macro shots – all after taking the shot.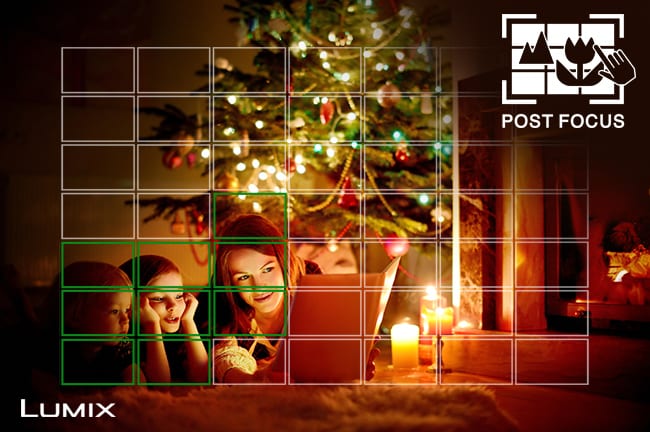 Perfect timing with 4K Photo
LUMIX-exclusive 4K Photo modes record images at 30 frames per second, so you can use this feature to capture the Christmas moments that would usually flash by too fast for your shutter finger to catch. After shooting, simply select the perfect frames to save as 8 megapixel images.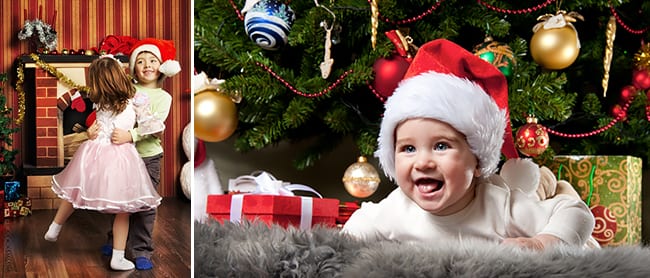 PART 3 – EQUIPMENT
The Fancy Lens Camera
You are going to be shooting at dusk (which is a low light environment), so an interchangeable lens camera will give you the most sought-after, professional results. Our LUMIX G Series mirrorless camera range offers so many options for interchangeable lens fans.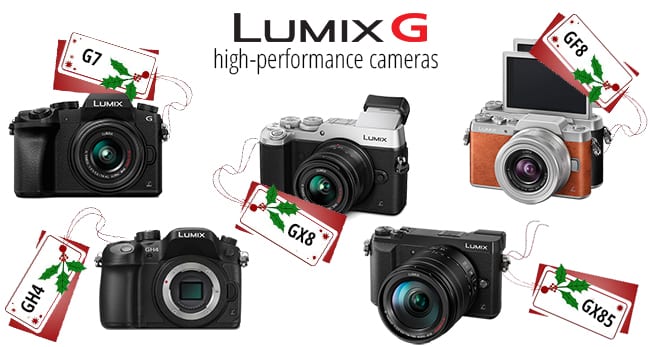 Browse our Lumix G Cameras
The LUMIX Lens Difference
Why is the interchangeable lens, or mirrorless, camera so darn good? Mainly because it gives you the flexibility of having a few different lenses to choose from, so you can work with a lens that will let in a lot of light and give you a glorious image. This means shooting with a fast aperture lens, such as the Leica 25mm F1.4 or 15mm F1.7 lens from our G Series range.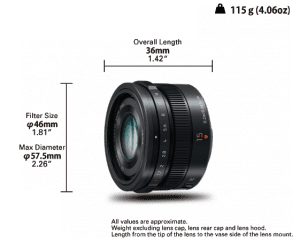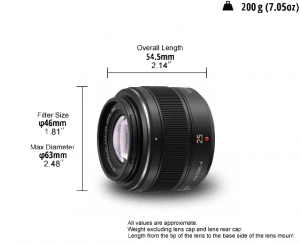 LEICA DG Lens H-X025
LEICA DG SUMMILUX Lens: H-X015E
The Premium Compact Camera
If you are looking for the ease of a compact camera with the superior photographic results of a more complex DSLR-style model, you'll find that our FZ300 with built-in Leica F2.8 aperture 24x zoom lens or the LX100 featuring a Leica F1.7-2.8 lens will both allow you to capture fantastically sharp images in low light.
DMC-FZ300
DMC-LX100GN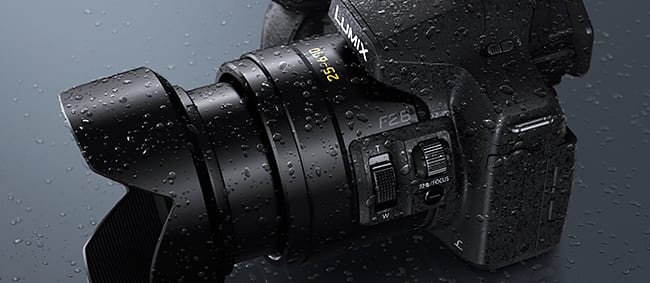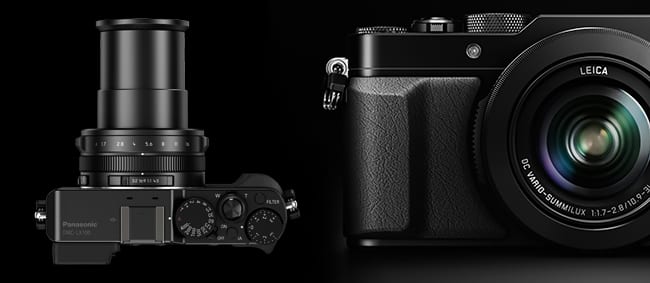 The Super Stable Extra
A tripod is always a good choice because in a lower light environment, you're going to be using a slow shutter speed and a tripod will keep the camera steady. A good tripod should be light and easy to carry, but not too light as it might move or shake with the wind. Ball head tripods are popular but most tripods will do for a nice simple shot of the Christmas tree or of the house lit up.
 PART 4 – PROMOTIONS
Claim a BONUS 25mm lens with your new LUMIX G Series camera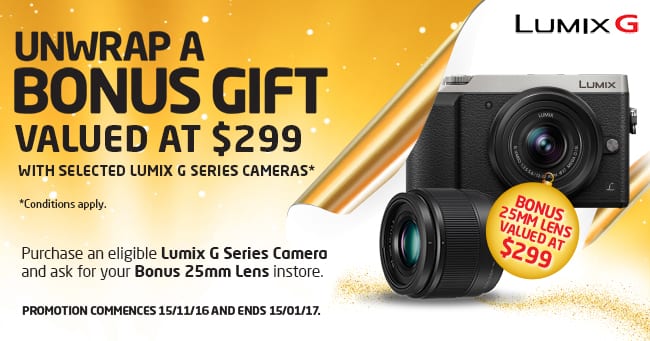 Recently recognised as the 'Best CSC Entry Level Lens' at the prestigious 2016 Technical Image Press Association (TIPA) awards, our LUMIX G 25mm lens is the perfect addition to any up-and-coming photographer's camera bag. Claim a BONUS LUMIX G H025E 25mm lens in-store when you purchase a LUMIX G Series DMC-GF8, DMC-G7, DMC-G85, DMC-GX85, DMC-GX8 or DMC-GH4 mirrorless camera between 15/11/16 and 15/01/17 *.
READ MORE: Pick up a bonus 25mm lens with LUMIX G cameras.
*Terms and conditions apply. Visit Panasonic Promotions.
Claim a BONUS battery/charger kit with your new LUMIX TZ110 camera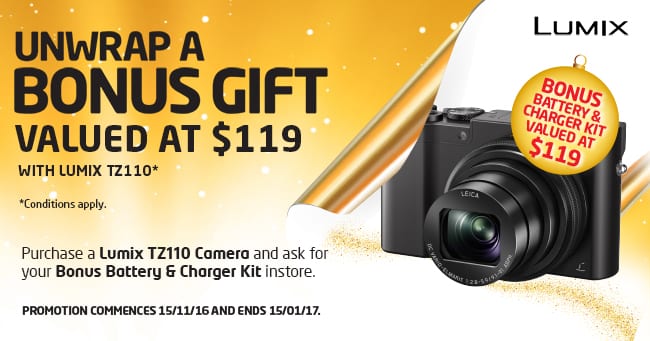 Score yourself a bonus battery and charger kit worth $119, when you purchase a LUMIX DMC-TZ110 compact digital camera between 15/11/16 and 15/01/17.
*Terms and conditions apply. Visit Panasonic Promotions.
Claim a BONUS battery with your new Full HD or 4K camcorder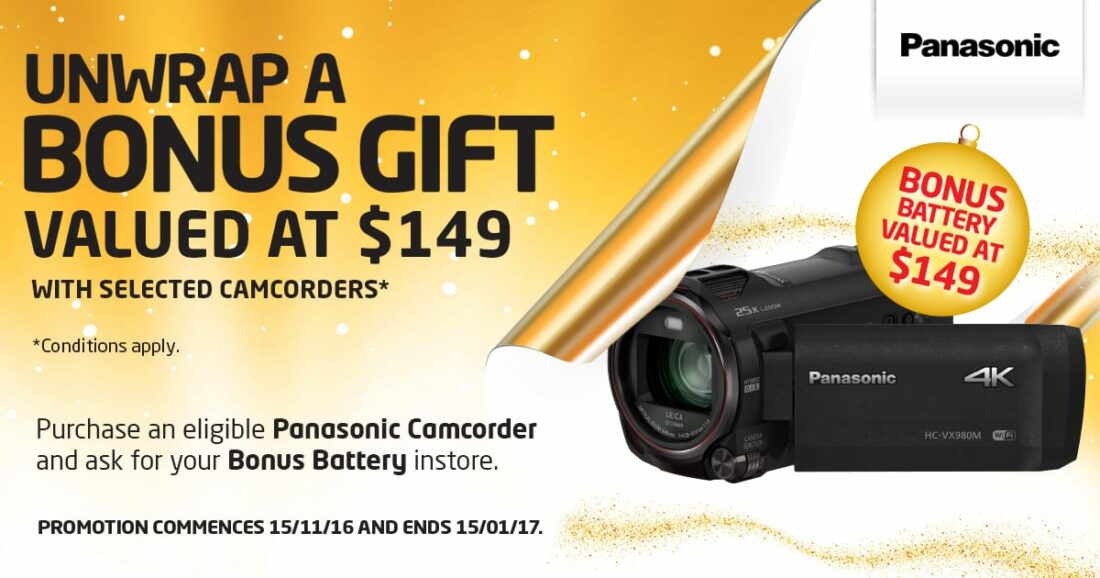 Don't miss out on your bonus battery worth $149, when you purchase a selected Panasonic Full HD or 4K Ultra HD camcorder between 15/11/16 and 15/01/17.
*Terms and conditions apply. Visit Panasonic Promotions.