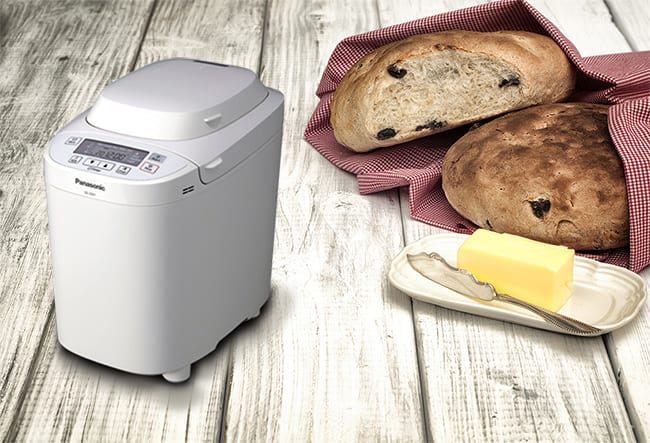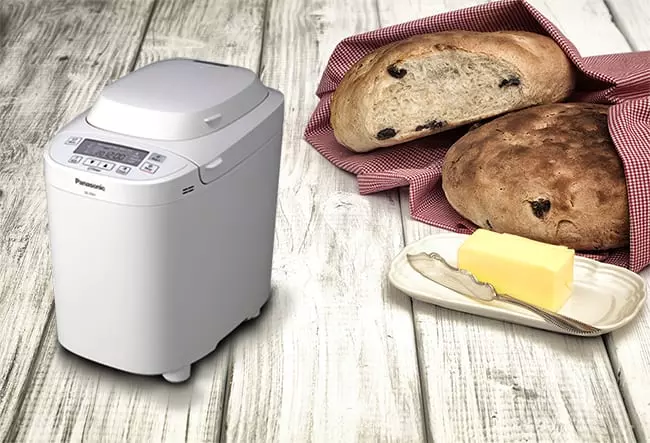 Our top-rated bread maker is easy to use and packed with fantastic features that deliver you top quality freshly baked bread – without any effort! A range of programs mean you can make specialty breads like gluten-free or spelt, plus our bread maker makes jam compote and fruit loaf with evenly distributed fruit and nuts. What's more, the unique design stops your bread from sticking to the pan, making it easy to remove the loaf at the end of the baking cycle and also makes cleaning the unit a breeze.
Bread Maker with Gluten Free Bread Program
10 reasons to get a bread maker right now
Aside from that heavenly bakery scent, how many reasons do you need? We have 11:
1. Banana Cinnamon Loaf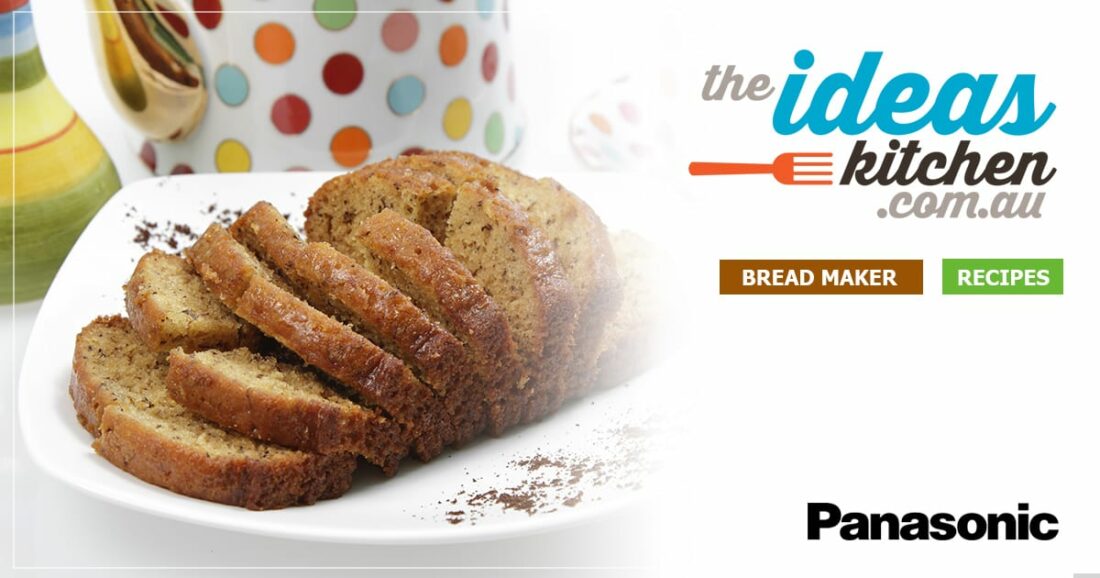 Our loaf has a delicious twist. Most recipes use overripe bananas but you haven't always got one hanging around when the craving strikes. Our bread maker recipe just needs a handful of banana chips from the pantry and it's good to go!
Banana Cinnamon Loaf Recipe
2. Baguette (French Bread)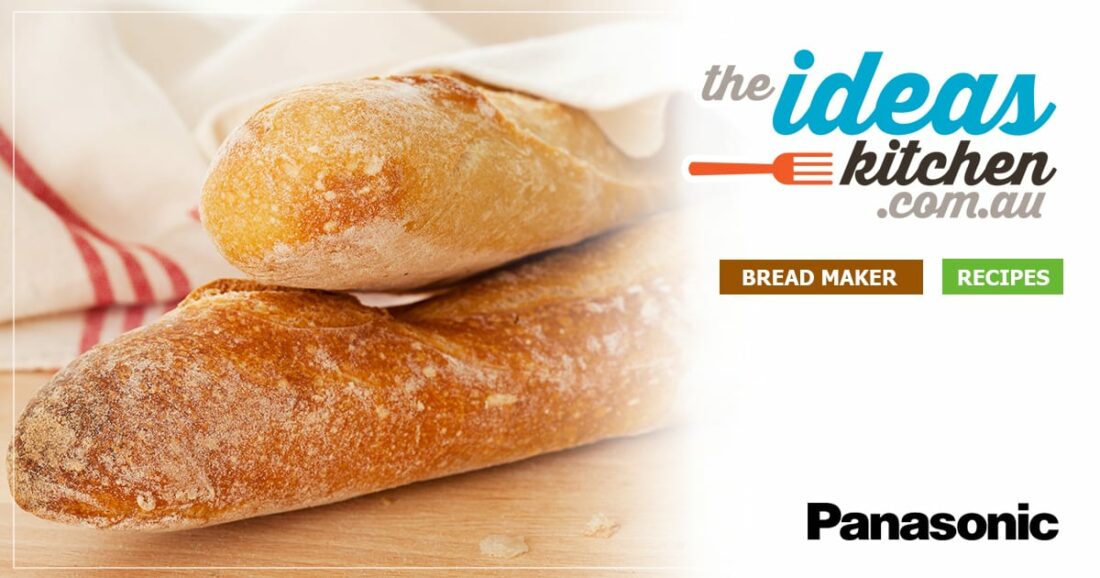 These light and fluffy loaves of French bread are delicious no matter what you call them and you'll be happy to know you can make the dough to bake your own at home, using a Panasonic bread maker.
Baguette (French Bread) Recipe
3. Lemon Drizzle Cake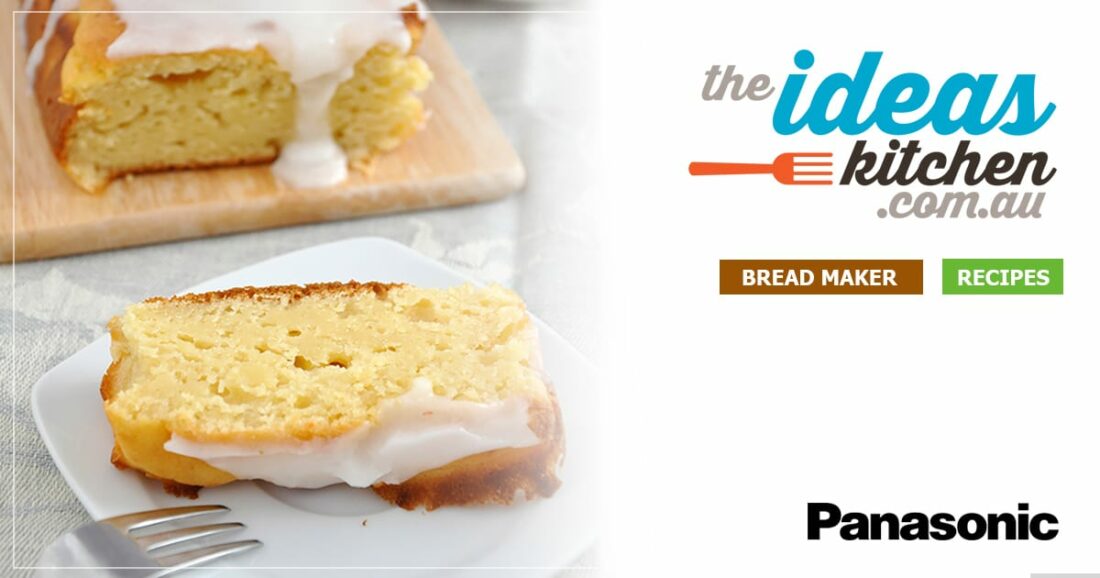 This deliciously moist lemon cake with a sweet crunchy icing is easy to make in the bread maker (just mix and go!) – and the process of poking holes in the finished product and drizzling the topping is one the kids will love helping with!
Lemon Drizzle Cake Recipe
4. Choc Sultana Gluten-Free Loaf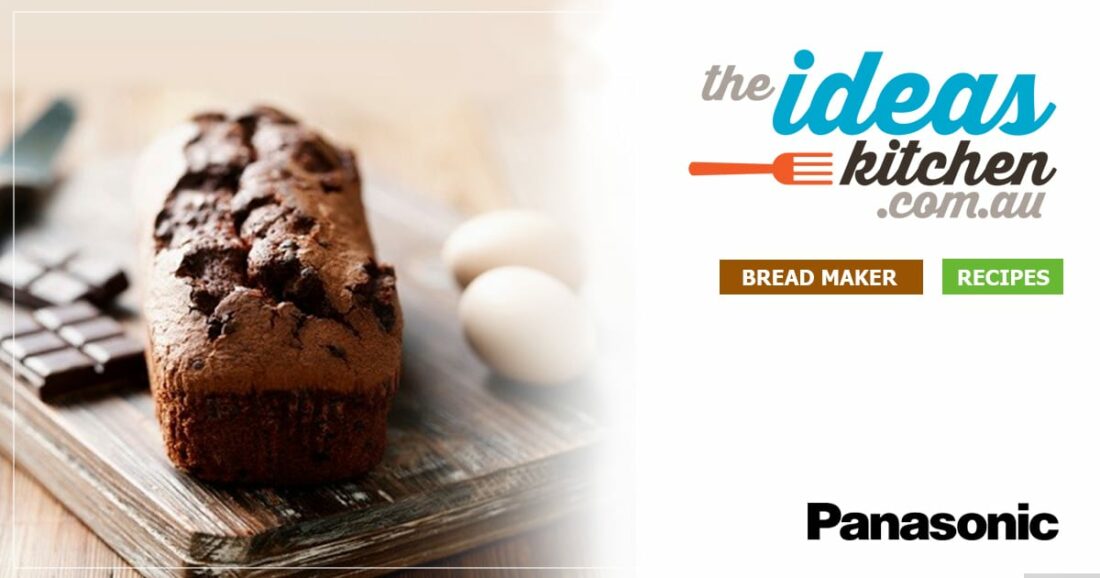 So more-ish and so good for you, this gluten-free bread with the perfect mix of chocolate and sultanas is easy to bake in your bread maker.
Gluten-Free Bread with Chocolate and Sultanas
5. Rosemary & Parmesan Loaf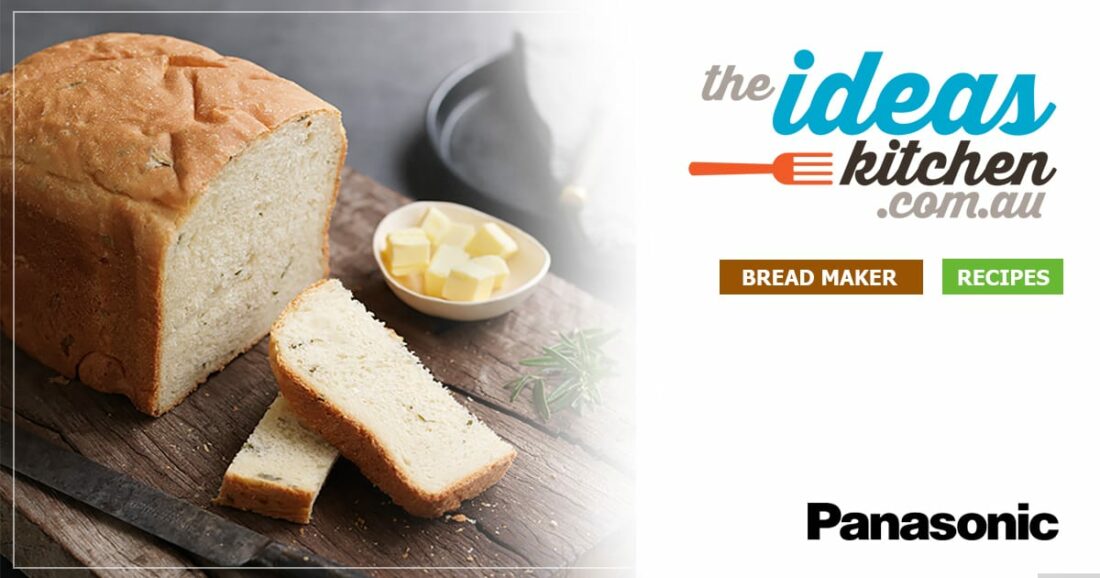 Fill your home with the warm aroma of a freshly baked loaf that's been spiced up with rosemary and parmesan for a Mediterranean twist – it's easy with a Panasonic bread maker!
Rosemary & Parmesan Loaf Recipe
6. Sourdough Loaf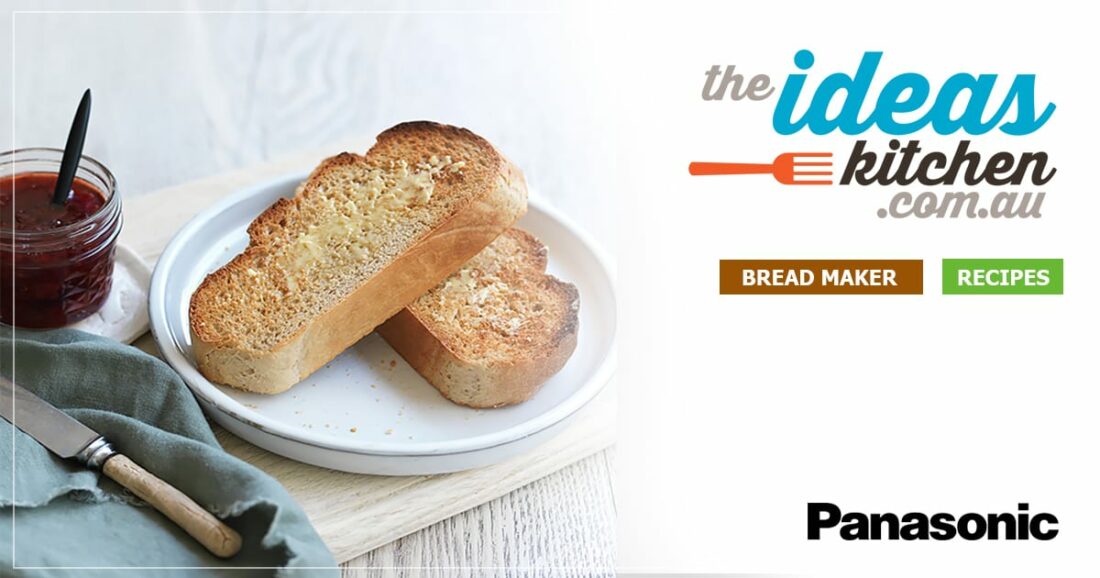 Our simple sourdough loaf cuts through all the usual complexity of making sourdough bread. Check out this easy recipe that uses a Panasonic microwave and bread maker.
Sourdough Loaf Recipe
7. Strawberry Jam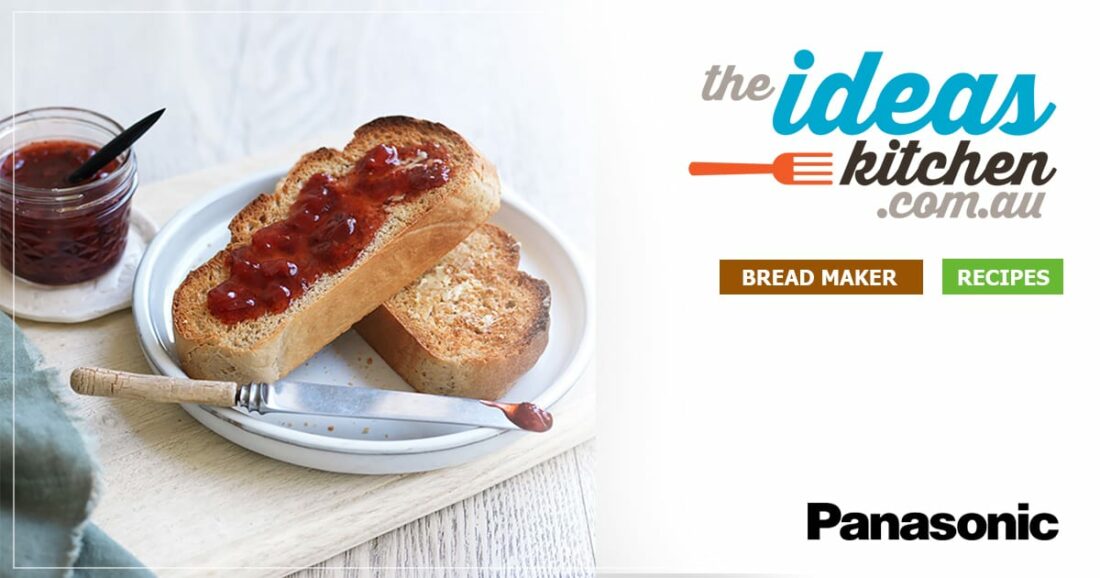 Fresh strawberry jam is about a million times better than anything you can buy on a supermarket shelf. Sweet, tart and tasty, this jam is heavenly when spread over hot buttered toast. What's even more fabulous is that this jam can be made in our bread maker!
Strawberry Jam Toast
8. Avocado & Tomato Toastie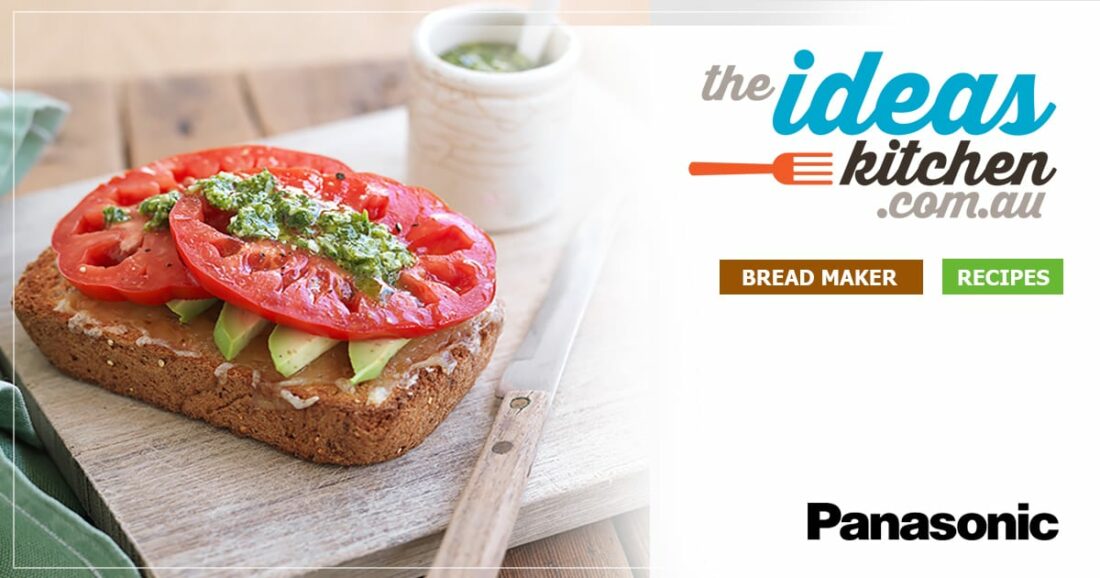 Slice off a lovely thick piece from your freshly baked sourdough loaf and top it with the classic avocado and tomato mix. What else can we say? It's quick and delicious!
Avocado & Tomato Toastie Recipe
9. Chicken Salad Sandwich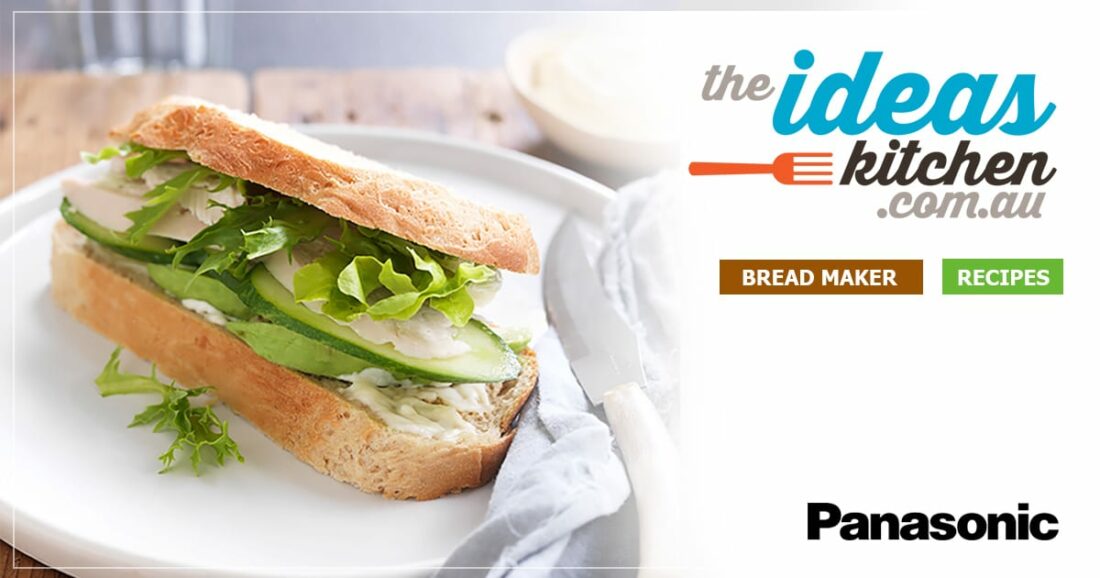 Looking for a way to use left-over roast chicken? We suggest you shred it and team it with fresh slices from our sourdough loaf and homemade mayo to make a classic chicken sandwich.
Chicken Salad Sandwich
10. Margherita Pizza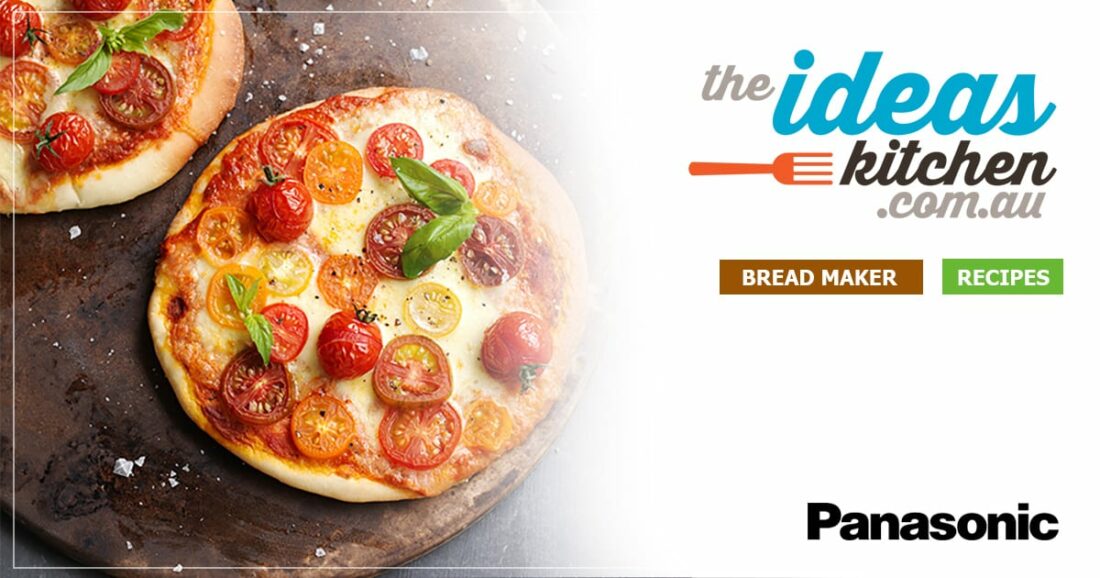 This classic pizza is a must-have in your repertoire and it's easy to create using a Panasonic bread maker and convection microwave oven.
Margherita Pizza Recipe
Bread Maker with Gluten Free Bread Program