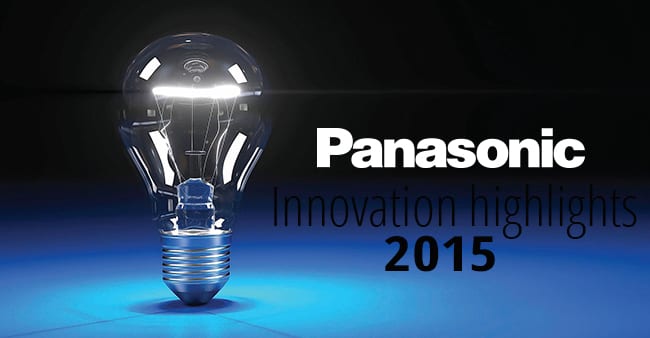 It's been a very exciting year here at Panasonic Australia! We've launched lots of new products, debuted some incredible new technology and watched the market embrace our offerings with great enthusiasm. As the year draws to a close, we decided to share our favourite product innovations in one round-up. Keep this one close by for Christmas shopping.
4K Photo Mode added an extra dimension to our LUMIX camera range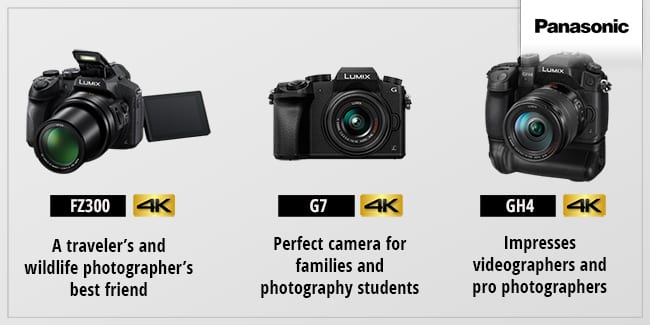 When we introduced 4K Photo Mode to our G Series mirrorless camera series and to flagship models from compact/bridge camera range, we found a new way to push the boundaries of photography. Capable of shooting stunning 4K Ultra HD video at 30fps, these cameras offer users the invaluable ability to 'time travel' in order to be sure of capturing the perfect shot. For instance, in 4K Pre-burst mode, the cameras use buffering to capture capture photos before and after the shutter button is pressed, at burst speeds up to 30 frames per second. You can then select and save the precise moments you wished to capture – whether your shutter finger was fast enough or not.
LUMIX GH4
LUMIX G7
LUMIX FZ300
Use our comparison guide to choose your perfect 4K LUMIX camera.
Learn more
Mozilla Firefox interface collaboration was a 4K VIERA TV game-changer
This year, we collaborated with Mozilla to introduce a new Firefox operating system across our 4K range to provide a graphically rich, intuitive upgrade to VIERA's my Home Screen interface to make quick and easy to track down and personalise content. Thanks to the Firefox technology, my Home Screen 2.0 can be divided into easily navigable 'decks', plus the platform also includes a new search tool and the ability to bookmark favourite channels, apps, web pages and connected devices by using the 'Pin to Home' function for quick access at a later date.
The VIERA home screen takes a leap in evolution with Firefox OS.
Learn more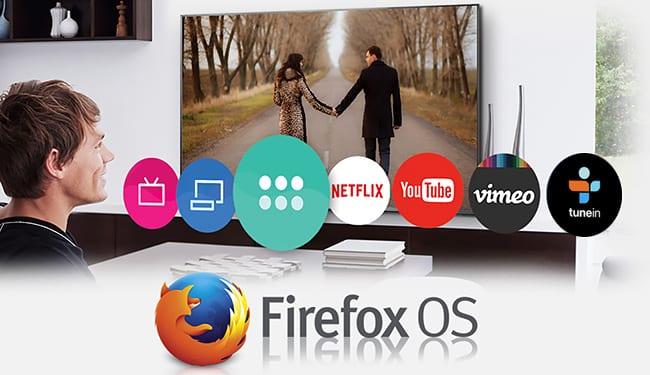 We introduced an affordable way to automate and monitor your home
We developed a 'do it yourself' Connected Home Monitoring System that does away with the hefty price tag or monthly fees that are usually associated with this type of technology. This easy-to-set-up DIY system is comprised of a range of clever devices and kits that allow you to remotely activate your electrical appliances and monitor your home via your smartphone. For example, you use smart plugs to schedule lights and appliances to turn on and off; place motion sensors and window/door sensors to detect intruders or to switch on a light connected to a Smart Plug; use indoor cameras to keep watch on specific locations such as your baby's room; or check the car in the garage or driveway using outdoor cameras.
Our ALL Connected networked speakers evolved with exciting product pair-ups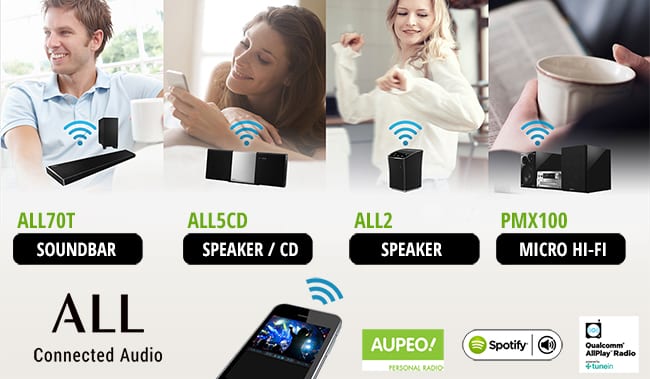 Last year we debuted a very well received series of networked speakers that made it easy to stream your music to multiple rooms from an array of different sources. This year, we added something new and exciting to the story with The ALL70T home cinema soundbar, ALL2 speaker, ALL5CD all-in-one Hi-Fi and PMX100 high-resolution Hi-Fi. Each model can stand alone as a sensational audio unit, or connect with other products in the lineup to create a dynamic sound system.
ALL Connected Audio evolves with exciting product pair-ups.
Learn more
We released a slow juicer that preserves nutrients and makes frozen treats
The Panasonic range of healthy-lifestyle kitchen appliances expanded to include the MJ-L500SST Slow Juicer. This marvellous juicer actually preserves precious nutrients and enzymes by pressing and squashing fruits and vegetables (instead of spinning) and it can even make yummy icy treats using the included frozen attachment.
Learn more