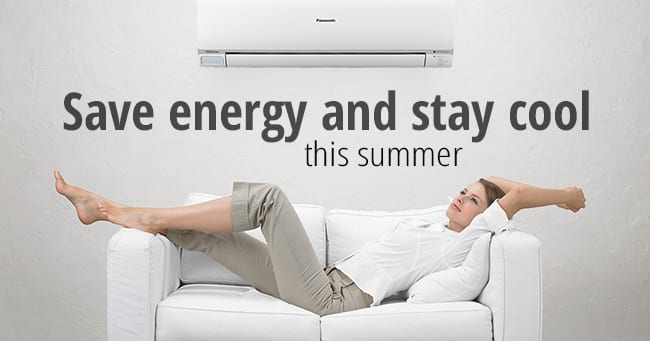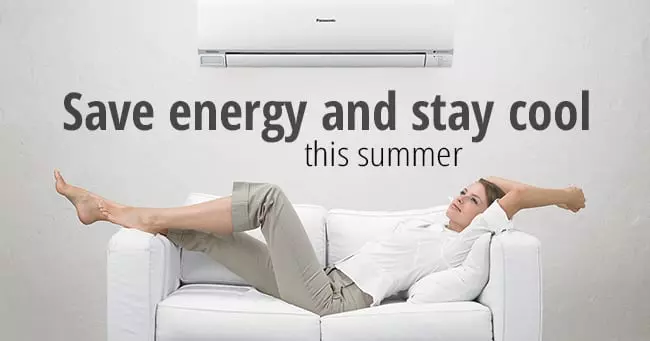 With the hot Aussie summer in full swing, our air conditioning systems are all working overtime to keep our homes cool. If you want to save energy without sacrificing your comfort, check out our handy list of tips and tricks. It's designed to help you get the best  out of your air conditioner all year round!
SUMMER COOLING
CLOSE THE CURTAINS AND BLINDS
Shutting out the sun and heat rays that make their way into your home helps to keep temperatures low and means your air con doesn't have to work as hard to cool your home.
THINK ABOUT BETTER AIRFLOW
As cold air falls, always use your air con units with horizontal air flow in summer.  This will allow the air to throw to its maximum distance and fall down over the conditioned space.  Alternatively use the "Auto" air swing which will allow the air con to decide the best option for you.
IT'S NOT THE HEAT, IT'S THE HUMIDITY!
As every Aussie knows, humidity has a huge influence on how hot we feel. If it's a humid day and not actually super-hot, you can run your air conditioner on dehumidification mode (Often called 'Dry Mode') you will be a lot more comfortable and you'll find that you won't need to use cooling mode quite so much.
WINTER HEATING
GET THE SUN WORKING FOR YOU
On sunny days, make sure you open your curtains and blinds. That way you can harness the natural heat of the sun and your air con doesn't have to work as hard to heat your home. Don't forget to close the curtains as the sun goes down to trap all that lovely heat inside.
KEEP THE HEAT FROM ESCAPING
One of the biggest drains on your heating appliance is your house itself. Poor insulation, cracked seals, cold floors and drafty doors are all energy-wasting culprits. You'll save a bundle if you attend to these trouble spots around the house. Even if you can't replace your seals or insulation, you can still make a big difference by repairing window seals, hanging thick curtains, covering the floors with rugs and blocking out drafts with door snakes.
DON'T HEAT EMPTY ROOMS
You can quickly cut down on a lot of wasted energy simply by closing the doors to rooms you aren't using. Bathrooms and laundries in particular are super cold and act like chilly black holes, sucking the heat out of areas that need it most!
ALL YEAR ROUND
DON'T NEGLECT YOUR MAINTENANCE
Quite often air conditioners that aren't running efficiently are simply in need of a bit of maintenance. Make sure you clean the filters regularly, and you'll find that you air conditioner doesn't have to work as hard or consume as much energy. A good idea is to clean your filters at the beginning of the summer and winter seasons.
INSTALL A PANASONIC ECONAVI AIR CON
Our smart and stylish reverse cycle air conditioners have been designed to automatically deliver up to 45% energy savings in winter and 38% energy savings in summer*, by incorporating the latest ECONAVI technology. ECONAVI sensors use area search, absence detection, and low activity detection to moderate the temperature according to room usage. So by using an ECONAVI air conditioner, you can cool and heat your and save money on your power bill at the touch of a button.
*Read more about intelligent ECONAVI sensors.
Check out our innovative and energy-saving reverse cycle air con range.