Lumix Supports "OUR PLACE" – Largest Ever World Heritage Photographic Project


Panasonic is very proud to announce its support of the "OUR PLACE" Project for documenting UNESCO World Heritage Sites.
Directed by high profile photographer, Geoff Stephen, the OUR PLACE Project is a major international initiative which, in partnership with the UNESCO World Heritage Centre, is creating the world's first official World Heritage Photographic database.
Geoff's OUR PLACE team is dedicated to documenting photographically the planet's most significant and important locations – from both a natural and cultural point of view. The principle is beautifully simple:
"We believe that, if people are made aware of the world's heritage, then they will care for the world's heritage. Photography, which speaks to its viewers across all cultural and national boundaries, is the ideal medium to spread this message of our shared heritage to a wide global audience," says Geoff.
"Panasonic is the project's founding sponsor, demonstrating their recognition of the importance of preserving the world's heritage for the benefit of future generations. The OUR PLACE Project needs great photography and committed photographers, and they in turn need reliable and practical cameras – and that is why we shoot all our images on the Lumix range of cameras."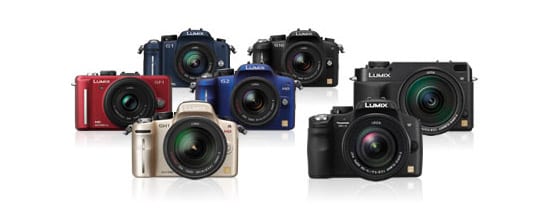 A team of international photographers (eventually numbering 20) will be photographing over 890 World Heritage Sites situated around the globe. They will cover the sites from their physical and geographical aspects, as well as documenting the human presence and interaction that helps make them so important to mankind. The team will exclusively use the Panasonic Lumix range of digital cameras, including Lumix G Micro System Cameras and Digital SLR Cameras.
Ichiro Kitao: Managing Director of Still Camera Business Unit, Panasonic Corporation explains that Panasonic is keen to contribute to photographic culture. "Through this project, we would like to change peoples' minds, both about the value of World Heritage and about Panasonic's strong commitment to photographic culture. Our vision for Lumix is to create a new photo culture in the digital era."
For more information call Panasonic on 132 600, or visit: