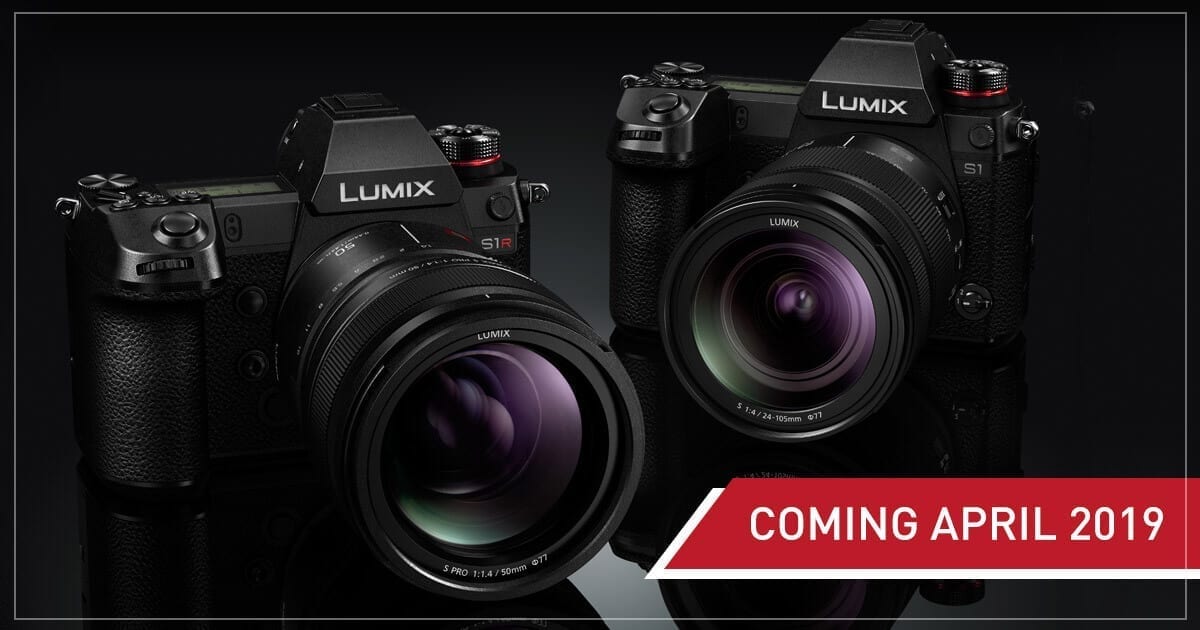 In stores April 2019: the much-anticipated LUMIX S1R and S1, our first Digital Single Lens Mirrorless cameras to have a 35mm full-frame CMOS sensor!
"The Panasonic Lumix S Series – the S1 and the S1R – is an exciting new camera that offers spectacular results. I'm not a pro photographer by a long shot but even in my hands I was still able to come up with some amazing shots that can be seen in this story. Imagine what's possible in the hands of a professional."
– Tech Guide's Stephen Fenech Takes a Hands-On Look at LUMIX S
The S Series brings acclaimed LUMIX capabilities to full frame shooting. Impressive first-in-class features will expand the scope of the professional photographer – from Dual I.S 2 stabilisation to 187-megapixel High Resolution Mode and Hybrid Log Gamma, multi-format dual memory card slots, and an OLED viewfinder with the world's highest resolution*1
The new LUMIX S Series delivers class-leading image quality, design and ergonomics for demanding professionals; and offers an unequalled videography feature set. This extraordinary camera system will have strong appeal to wedding and event photographers as well as studio and commercial professionals; and in other photographic fields that value the highest image quality possible.
What's more, the S Series features Leica Camera's L-Mount, making it possible to use interchangeable lenses that meet the L-Mount specifications of Alliance partners, Leica Camera and Sigma. Panasonic debuted three new S Series lenses at launch, with ten lenses to be announced by 2020.
LUMIX S1 Camera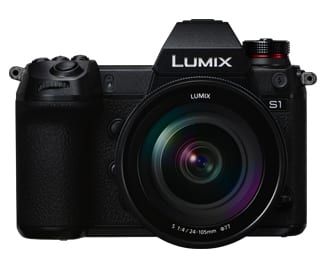 Full-frame DSLM (Digital Single Lens Mirrorless) Camera
24.2MP CMOS Sensor
96MP High Resolution Mode
4K 60p/50p Video Recording
Supports Professional Videography
High-Speed AF
Advanced AI Technology
Rugged Design
LUMIX S1R Camera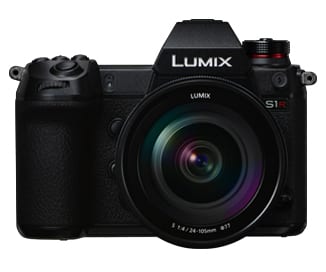 Full-frame DSLM (Digital Single Lens Mirrorless) Camera
47.3MP CMOS Sensor
187MP High Resolution Mode
Dual Memory Card Slots
4K 60p/50p Video Recording
High-Speed AF
Advanced AI Technology
Rugged Design
READ MORE
Professional photographers road-test LUMIX S
YOU MIGHT ALSO LIKE
LUMIX S hands-on events from 13 March – 10 May
LUMIX S Series Full-Frame Cameras
*1 As a Digital Single Lens Mirrorless Camera, as of February 1, 2019.