Iconic Australian photographer and LUMIX Ambassador Ken Duncan, recently headed to Reptile Park in Sommersby, Central Coast NSW as part of Lumix Life Focus on Australia.
While on location Ken took to the challenge of shooting the giant croc Elvis with the big zoom FZ35 and Micro 4/3rds compact GF1.
Risking his life and limb for the right shot, Ken provides the LUMIX user with useful photography tips including:
Shooting Wildlife using a big zoom
Operating with fast shutter speeds
Using the FZ35 and GF1
Watch the video below to hear from Ken as he battles with Elvis at Reptile Park:
The following are some shots taken by Ken along with the specifications by which they were taken: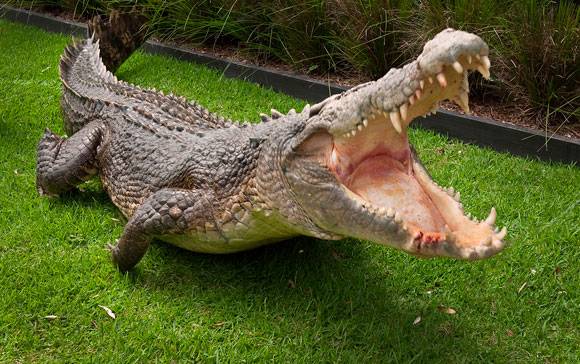 Shot on a LUMIX GF1 : f3.5 @1/400 second, 100 ISO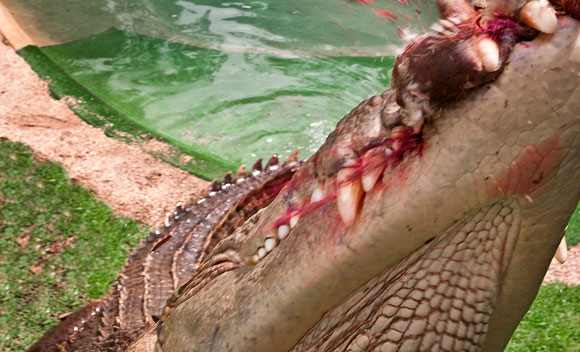 This great action shot really captures the awesome power of a crocodiles bite. Ken shot this with a LUMIX GF1 : f6.3 @ 1/400 second, 100 ISO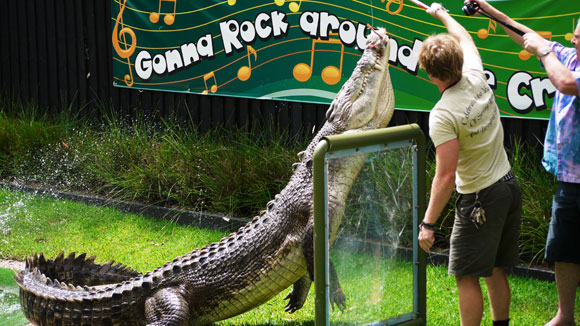 Taken by our LUMIX team from the safety of the perimeter fence and using the zoom of the LUMIX FZ35.
To show us your own LUMIX shots from around Australia be a part of the new Lumix Life Focus on Australia project. Ken and other celebrated photographers are already busy taking photos to enter and you could have your own shots published side-by-side with theirs. In addition Ken will be selecting the best photo each month and awarding them a new LUMIX GF1! Visit www.LumixLife.com.au