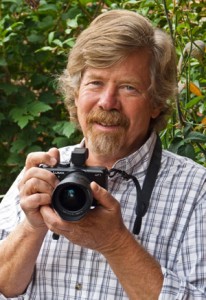 Lumix Life Focus on Australia is now in full flight with LUMIX photographers from all around Australia submitting their photos. Already there are over 600 photos capturing what people see as the heart and soul of Australia.
On this quest is the renowned photographer Bill Bachman. Bill was born in the United States in 1952, and has lived in Australia since 1973. He has contributed articles and photographs to a wide variety of books and magazines around the world, and his work regularly appears in Australian Geographic and other major publications.
Lately Bill has been shooting for Lumix Life and shares with us how his journey has been so far. The following are Bill's own words along with a selection of photos he's taken along the way with his LUMIX GF1.

Bill's Lumix Life Journey
From my home base of Melbourne, during March I travelled to and from Kangaroo Island, SA, where I was working on a story for Australian Geographic. I didn't have much time to devote to the Focus on Australia project but managed to at least make friends with my new Lumix cameras. Later in the month I spent about ten days in Western Australia, where I found time to give them a workout between other commitments. I will really get busy on the project in April, when I am planning a road trip around Victoria and southwest NSW in search of the wide, the weird and the wonderful.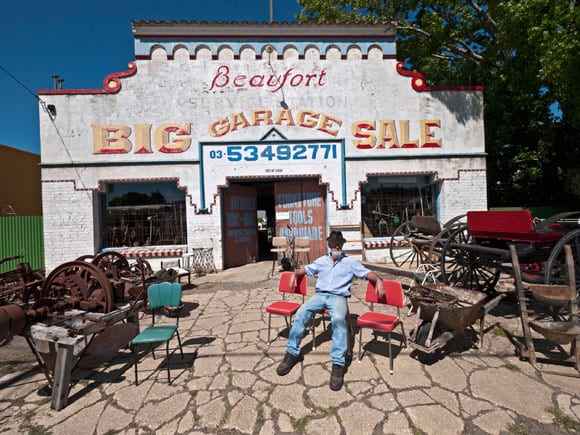 Above is a photo of proprietor Jim Allen in front of Beaufort's Big Garage Sale (est. 1992), his antiques and bric-a-brac emporium along the Western Highway in Beaufort, Victoria AUSTRALIA. His colourful shopfront caught my eye while I was driving through western Victoria at the end of February, and this is literally the first series of shots I took with the Lumix GF1. I shot this on auto-everything with the Vario 7-14mm f4.0 lens, and was delighted with the result. It handled the mid-day sun beautifully, with lots of detail in both highlights and shadows.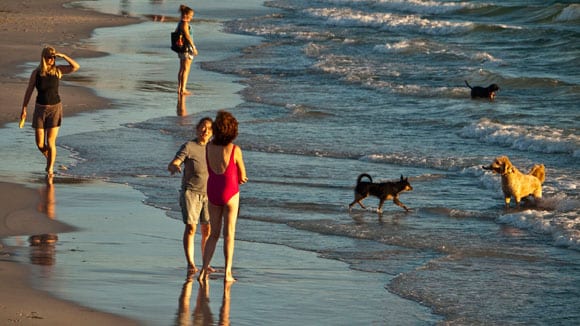 South Beach at sunset, Fremantle, Western Australia. Dogs and their owners parade on this sunset strip every night, and standing on the seawall watching the movement of canines and carers in all their shapes and sizes can be a lot of fun. The Vario 14-140 on the GF1 allowed me to zoom in on some of the people/pet patterns, which changed by the second, just like the waves tickling the shore.
To see more of Bill's photos visit his Lumix Life photo gallery and for your own chance to appear in a published book along side Australia's greatest photographers visit the Lumix Life website.