May Lumix Life GF1 Winner – 'IRB contest racing at high-speed in the shallows of the beach' by Weldon Thompson.
Congratulations Weldon Thompson, winner of a brand new LUMIX GF1 camera for his photo entry in Lumix Life: Focus on Australia. Weldon's photo was judged to be the winner from thousands of entries by iconic Australian photographer Ken Duncan.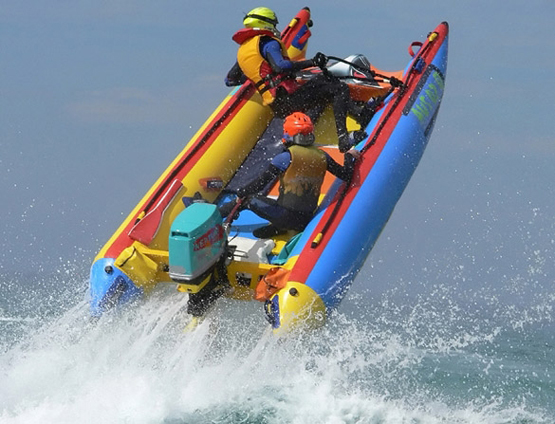 Location: Mudjimba, QLD.
Taken with a LUMIX DMC-FZ30 ( Exposure: 1/1000 seconds, Aperture: F9, ISO: 200).
"It was hard to pick a winner this month as there were a lot of great shots to choose from. With last months winner a black and white shot I really felt we needed a colour shot this month. What I liked about this shot is that Aussies love their sports, especially water sports. This shot captures a great moment as the driver going full tilt goes airborne. I also like the strong colours of this shot."
Ken Duncan on the winning image



The LUMIX Life competition is ongoing and is aimed at capturing the heart and soul of Australia, and Ken Duncan had the following to say to aspiring photographers:
"Keep the images coming and try some real inventive shots that really capture crazy Aussies at play or things which really say Australia.Where are the shots of the great Aussie Meat Pie or the FJ Holden's or the many other icons of Australia? Come on; anyone can enter this contest but put your thinking cap on as this is an assignment and I believe my Lumix Life friends can blow us pro shooters out of the water just like this months winning shot. Stop thinking your not good enough and get a Lumix camera and shoot away. Happy Snapping"
Lumix Life: Focus on Australia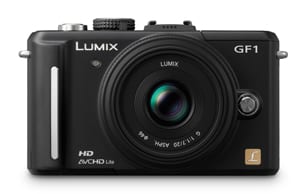 Lumix Life is a project for Australian LUMIX photographers asking to capture what they see as the heart and soul of Australia. As a LUMIX user you're invited to be part of a unique book concept where professionals and selected amateurs alike will be published side-by-side in a stunning publication showcasing the heart of Australia.
This month Ken Duncan will be choosing what he sees as the best entry and awarding the last LUMIX DMC-GF1. The GF1 is an award winning camera and the third model in the LUMIX G Micro System lineup of new-generation interchangeable lens system cameras.You can view all the previous GF1 winning images here
To find out more on Lumix Life as well as enter yourself please visit www.lumixlife.com.au