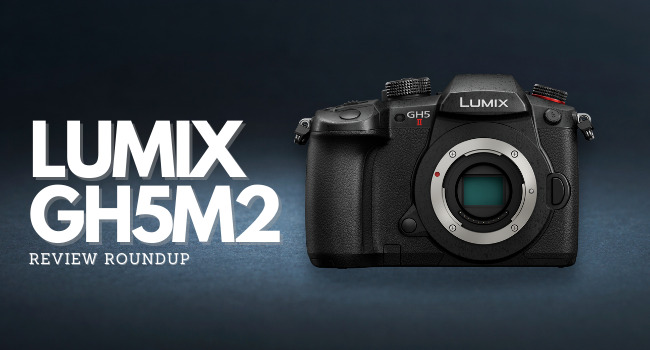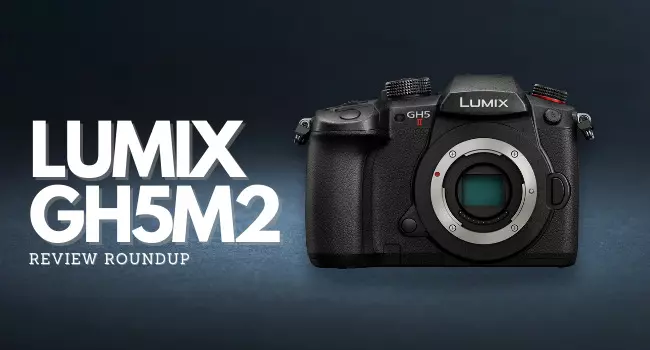 The LUMIX GH5M2 represents the evolution of one of the most iconic cameras in our G Series range. Acclaimed for its hybrid photo and video capabilities, it offers a collection of advancements that will please modern content creators and videographers alike.
Reviews of this updated model have been positive, with the new features resonating well with industry publications and seasoned working professionals.
Photo Review Australia bestowed the GH5M2 with a 'Photo Review Recommended' award, giving it a solid final score of 8.9 out of 10.  They noted its renewed video performance and compatibility with existing workflows as an advantage. They also mentioned the benefit of live streaming and its uses in a professional context.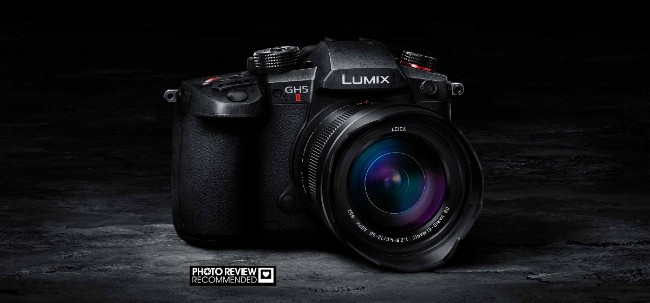 "Because it can record C4K/UHD4K footage at high frame rates and with a selection of professional profiles, footage from this camera will be easy to integrate into professional video workflows when compiling presentations on pro equipment. This makes it valuable for photojournalists, sports reporters and wedding/event photographers who are required to shoot both stills and video with a single camera. Mobile streaming will allow them to submit footage directly from the camera to a bureau, client or display device at the time it is recorded.[1]" 
Adorama also welcomed the latest streaming capabilities of the GH5M2.
"Another big feature is the addition of live streaming from the camera. The GH5M2 can output various frame aspects directly to social media and the web with its built-in streaming encoder. Out of the box, you can connect to WiFi to stream using the Lumix Sync app.[2]"
Their reviewer also appreciated the inclusion of the V-log picture profile, now pre-installed as standard on the GH5M2 to offer professional colour grading capabilities straight out of the box.
"The GH5M2 will also come factory pre-installed with V-log. You will not have to purchase a separate "filmmakers add-on upgrade" to gain the V-log picture profile. It comes shipped already installed and that's great news because I no longer have to purchase the popular filming format.[2]"
The technical online publication Imaging Resource went into depth about the video capabilities of the camera, citing the plethora of new frame rates and sizes the GH5M2 is now capable of delivering.
"The GH5 II can now record Cinema 4K (4096 x 2160) at up to 60fps in 4:2:0 10-bit quality, whereas the original GH5 did not offer internal C4K recording at 60p at all for that bit rate level.[3]"
"Further, the GH5 II also offers 4K UHD (3840 x 2160) at up to 60p in 4:2:0 10-bit, whereas the GH5 topped out at just 30p. For even higher quality 4K video, the GH5 II now offers Cinema 4K at up to 30p in 4:2:2 10-bit; the original GH5 offered this option with just a 24p frame rate, although you could capture Cinema 4K at 60p in 4:2:2 10-bit using an external HDMI recorder.[3]"
Imaging Resource also made the connection between the inclusion of the GH5M2's streaming capability and the increasing adoption of streaming platforms.
"One of the Panasonic GH5 II's major new areas of focus is live streaming video. With the growing popularity of streaming video services such as YouTube Live and Twitch, the GH5 II offers built-in support for a variety of live-streaming video uses.[3]"
They also noted the camera's improved autofocus capabilities helping both photographers and videographers capture a broad range of subjects with improved accuracy.
"The GH5 II now supports both human head- and body-detection AF as well as and animal-detection with recognition support for dogs, cats and birds.[3]"
Australian YouTube tech review Geeky Nerdy Techy did some real world testing with the camera and had this to say for new videos shooters looking to buy or upgrade their existing kit:
"…this is a no brainer if you plan on buying a new camera. As soon as I hooked this up, I noticed a few differences in the look of the footage. The first one being of course you get 10bit at 50 and 60 frames per second which will appeal to a lot of people.[4]"
Shane from Geeky Nerdy Techy also experienced a noticeable improvement from the additional 1.5 stops of image stabilisation, elevating the GH5M2 to an impressive 6.5 stops of compensation against blurry images and shaky video.
"If you want great straight out of camera stabilisation, then the Panasonic GH5M2 is a step-up over the original.[4]"
We think Adorama summed up the potential of the GH5M2 the best.
"The GH5M2 is chock full of nice upgrades to a micro four thirds system that was already ahead of its time. Panasonic continues its pattern of improving already existing products while introducing new technology that makes creative shooting faster, easier, and more powerful.[2]"
Do you own a GH5M2? Consider leaving a review on our website to help other consumers make an informed purchasing decision and help us continue to refine and develop better products for you.
LEAVE YOUR REVIEW FOR THE GH5M2
[1] https://www.photoreview.com.au/reviews/mirrorless-cameras/mirrorless-cameras-m43/panasonic-gh5-mark-ii/
[2] https://www.adorama.com/alc/panasonic-lumix-gh5m2-mirrorless-camera-hands-on-review-with-rob-adams/
[3] https://www.imaging-resource.com/PRODS/panasonic-gh5-ii/panasonic-gh5-iiA.HTM
[4] https://www.youtube.com/watch?v=IT7eHBS9HPE