Panasonic is happy to launch two new entry-level LUMIX cameras with the DMC-F3 and DMC-F2, designed for the everyday user.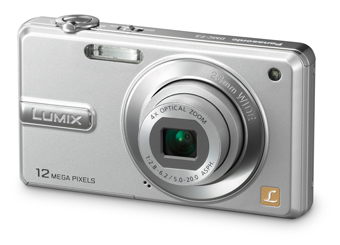 The 12.1-megapixel LUMIX DMC-F3 and 10.1-megapixel LUMIX DMC-F2 represent simplicity and accessibility for everyday users who want to simply point and shoot to achieve great images every time, without learning complex camera settings.
Each F-series camera comes in your chose of Silver, Black or Pink (light pink for the F2).
Both cameras will be available in March 2010 with the DMC-F2 having a RRP of just $169 and the DMC-F3 $199 RRP.
Fuss-free photography with great results
Both models are equipped with a versatile 4x optical zoom and boast a range of easy-to-use functions to make everyday photography both fun and fuss-free. The LUMIX DMC-F3 and DMC-F2 have been designed for the everyday user, so both are very easy-to-use and affordable.
Thanks to their high-quality LUMIX heritage, these models are equipped with a high-quality LUMIX DC VARIO lens with a versatile 4x optical zoom , to capture beautiful images with crisp detail and true-to-life colour, whatever the occasion or shooting situation. The DMC-F3 features a wide-angle 28mm lens which is perfect for capturing landscapes, indoor photos or the all-important group photos of family and friends.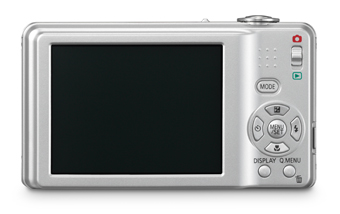 Auto Scene Mode features three complementary functions – Intelligent ISO Control, Face Detection and Intelligent Scene Selector – that work together to ensure perfect photography every time, without the user needing to manually control the camera settings. Plus, the DMC-F3 has a Digital Image Stabiliser that helps suppress hand-shake for clearer, better-focused images.
Introducing High Definition Movie Recording
The DMC-F3 also offers a dynamic HD (High Definition) recording capability in 720p Motion Jpeg (MPEG2) – a great feature for an entry level model in this class – that adds further versatility for capturing high-quality motion images with one compact camera device. Users can also create a slideshow of still and movie files with transition effects and music via the bundled software PHOTOfunSTUDIO 5.0 to share with family and friends or upload to YouTube.
PHOTOfunSTUDIO 5.0 Included


With quick start-up and processing of images, PHOTOfunSTUDIO 5.0 makes it possible to sort and organise your photos; both new photos and also those stored on your PC. Fun and useful functionality includes the ability to easily create a slideshow of photos and movies complete with transition effects and music which you can burn onto a DVD disc as a MPEG2 file. It is also possible to upload your movies and custom slideshows to YouTube.?PHOTOfunSTUDIO 5.0 is compatible with Windows 7.