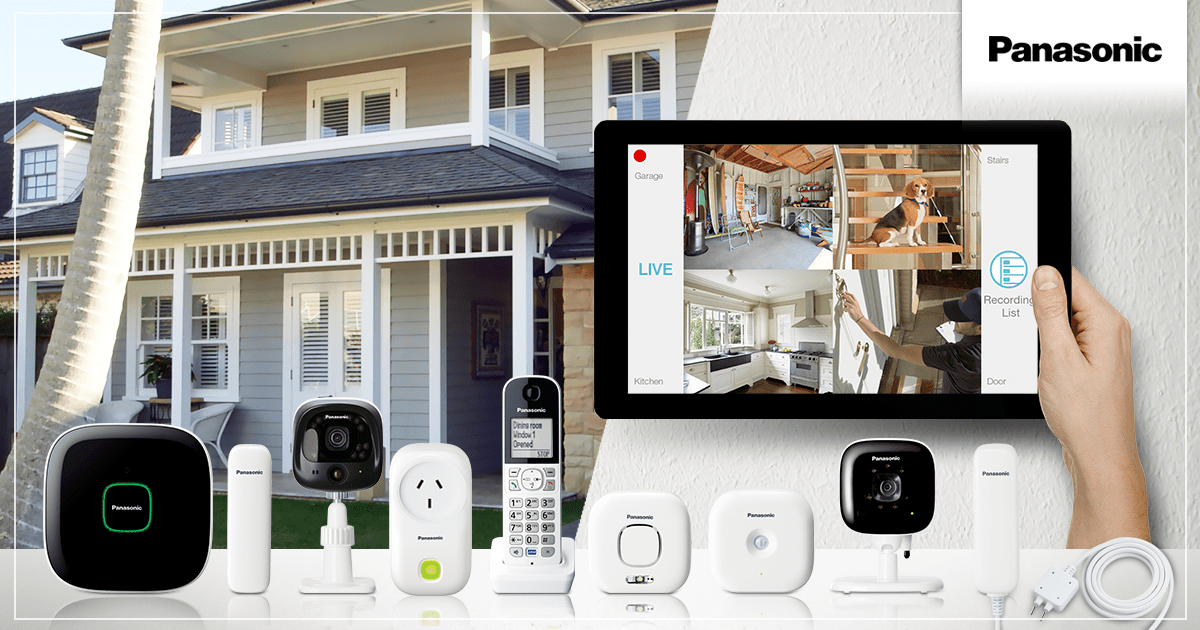 Panasonic has developed a 'do it yourself' security and automation system that lets you monitor and control your home without the hefty price tag or monthly fees that are usually associated with this type of technology. You can actually monitor multiple systems, such as one in your home, one in your workplace and one in your vacation home, from your mobile device. Simple to set up and use, the Connected Home range is comprised of cameras, sensors and smart plugs that allow you to remotely activate your electrical appliances and monitor your home via your smartphone or tablet.
Connected Home expands to suit your security and automation needs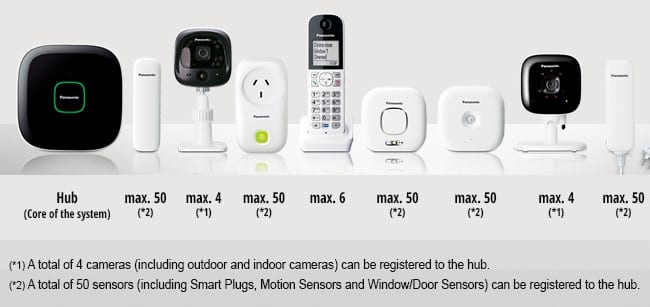 With Connected Home, you can use smart plugs to schedule lights and appliances to turn on and off; place motion sensors and window/door sensors to detect intruders or to switch on a light connected to a smart plug; use indoor cameras to keep watch on specific locations such as your baby's room; or check the car in the garage or driveway using outdoor cameras.
The system is expandable and each network hub can support a total of 4 cameras, 6 cordless handsets and a total of 50 other devices including smart plugs, motion sensors and window/door sensors. You can choose a preconfigured kit, add individual devices to an existing kit, or build your own system simply by choosing the devices that are right for your needs.
What's more, with new multi-location monitoring, you can use up to four network hubs to configure multiple systems, such as one for your home, one for your workplace, and one for your vacation home. If you register your mobile device to each hub, you can access any of your systems conveniently from the same mobile device, and switch between systems as desired.
READ MORE
Automate and monitor your home with our DIY system
Easy monitoring and remote control via your smartphone or tablet

With remote operation from any smartphone or tablet via a free Panasonic's app*, you can control and keep an eye on your house from wherever you may be… and if anything does happen, you'll be alerted immediately. Thanks to clear two-way communication features, you even have the ability to remotely speak the camera and warn off any intruders, plus you can record images from the cameras installed to a microSD card in the system's network hub.
*Panasonic Home Network System can be downloaded from Google play or the Apple App Store. System requires a smartphone/tablet that can be connected to a wireless network.
Optional siren and a water leak sensor enhances Connected Home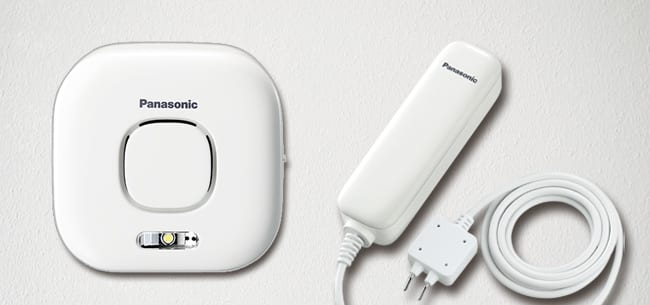 The Connected Home range became even better when we added two new optional products; an indoor siren with flashing strobe light and a water leak sensor. The optional indoor siren responds to any triggered sensor, emitting a flashing LED strobe light and an adjustable-volume siren. It's perfect for deterring intruders and warning family inside the home of possible danger. The optional water leak sensor protects your home from serious (and very expensive) water damage by sending an alert to your smartphone, tablet or cordless handset letting you know exactly where a leak has been detected.
READ MORE
We add a siren and a water leak sensor to our Connected Home range.
Connected Home Indoor Siren webpage.
Connected Home Water Leak Sensor webpage.
Baby monitor with night vision, motion/sound sensors and recording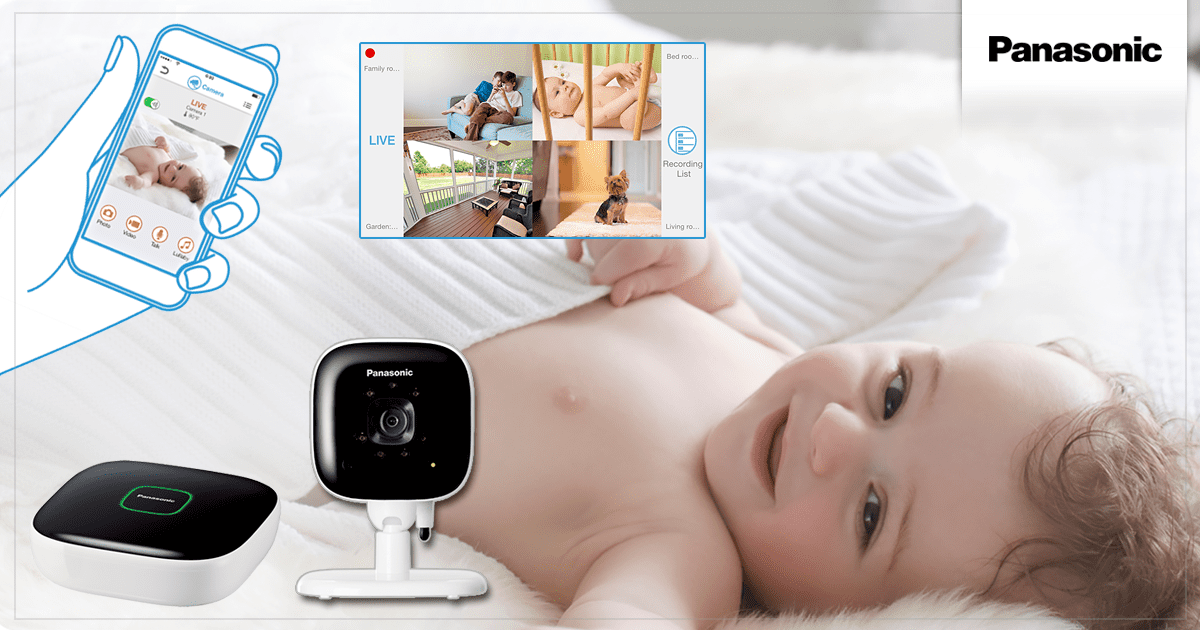 The room monitoring kit from our Connected Home is ideal for parents. This DIY kit includes a hub unit and an indoor camera that you can use to make a Baby Monitor linked up to your smartphone and/or tablet. The camera comes equipped with sound and motion detectors, so when your child wakes or cries, the camera can promptly send an alert to your smartphone/tablet tablet and, if you wish, record video automatically to a high-capacity MicroSD* card in the hub unit. Also, if your child wakes or cries, the camera can play gentle lullabies to entertain your child and help them sleep. You can even receive alerts on your smartphone and tablet if the child's room temperature falls below or above your established threshold. What's more, when the room is dark the camera automatically switches to the night vision mode** and shows images up to 6m away, even in dark areas.
*Up to 32GB.
**When the night vision mode is active, colours may appear different from normal.
READ MORE
DIY the ultimate baby monitor with our room camera and hub.