We're pleased to announce the latest addition to the Lumix stylish and compact digital camera range, the LUMIX DMC-FX78
With a 3.5" Smart Touch screen and ultra wide-angle lens in a slim compact body.  The new DMC-FX78 offers full control with a range of touch operation features including Touch AF, Touch Zoom and Touch Shutter as well as creative modes during playback – including Art Retouch and Beauty Retouch.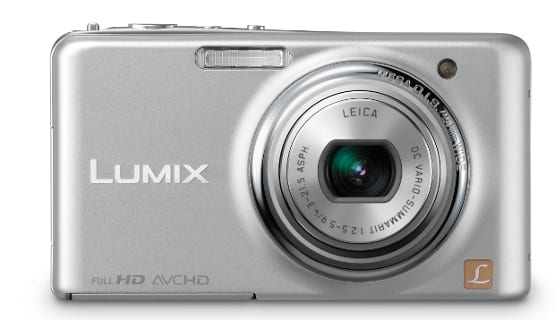 The compact new LEICA DC VARIO-SUMMARIT lens features 24mm ultra wide-angle shooting, a 5x optical zoom (equivalent to 24mm to 120mm on a 35mm camera) and F2.5 brightness. The lens captures not only dynamic landscapes with its wide angle of view, but also supports a higher shutter speed and excels in capturing moving subjects even in low light.
"The DMC-FX78 is designed for the enthusiast looking for a slim-line camera packed with features. The advanced imaging, intuitive touch-screen and the new Art Retouch and Beauty Retouch features add to the fun and creativity of taking beautiful photos."
Richard Phillips, Product Marketing Manager – LUMIX, Panasonic Australia
Incorporating a newly developed 12.1-megapixel Hi-Speed CCD sensor, the DMC-FX78 supports the high-speed, large-capacity signal processing required for 1920 x 1080 Full HD movie recording in AVCHD and high speed continuous shooting. The advanced image processing LSI, the Venus Engine FHD, assures high picture quality in both photo and movie recording. Intelligent Resolution technology maintains picture quality with fine detail, even when using the 6.5x Intelligent Zoom.
Sonic Speed AF (Auto Focus) achieves approximately 33% higher speed compared with the DMC-FX70.  Combined with a quick start-up time, the result is fast, yet accurate AF performance, so users will never miss a spontaneous shooting opportunity.
The iA (Intelligent Auto) mode has also evolved. Active Mode has been added to the conventional MEGA O.I.S. and excels in minimising blur in wide angle movie recording, such as when you are shooting while walking. The Motion Deblur mode updates motion detection (Intelligent ISO Control) and brightness control (Intelligent Exposure) to gain as high a shutter speed as possible. The DMC-FX78 effectively prevents any kind of blur – from hand shake or subject motion – in photo and movie recording.  Other iA features for easy shooting and outstanding results include Face Recognition, Intelligent Scene Selector, and AF Tracking.
The new LUMIX Image Uploader offers direct, instant image sharing via social networking sites Facebook© and YouTube with any PC.   Viewers can also enjoy viewing 3D images, created in the new 3D Photo Mode, on a VIERA 3D HDTV or other MPO-compatible equipment.
Product Features
Newly-developed bright F2.5 LEICA DC VARIO-SUMMARIT lens with 24mm ultra wide-angle and 5x optical zoom
The DMC-FX78 incorporates a newly developed high quality LEICA DC VARIO-SUMMARIT lens with excellent brightness of F2.5.  This allows the use of a higher shutter speed and captures stunningly clear, sharp, blur-free images even in poorly-lit settings. Together with the anti-blurring function in the iA mode, the DMC-FX78 powerfully minimises blur caused by subject movement. With the 24mm (35mm camera equivalent: 24-120mm) ultrawide-angle lens, it gives photographers a wider range of composition possibilities.
Comprised of 7 elements in 6 groups with 3 aspherical lenses with 5 aspherical surfaces, the lens unit in the DMC-FX78 has been downsized both in total length and diameter to fit in a slim, compact body.  Panasonic has developed a lens with high refractive index and low dispersion performance which results in excellent colour reproduction and suppression of chromatic aberration.
Enjoy 1920 x 1080 Full HD AVCHD movie recording with Advanced iA
The DMC-FX78 features AVCHD movie recording in 1920 x 1080 Full HD.  The camera also boasts Dolby Digital Creator for high quality audio.
The popular iA (Intelligent Auto) mode is also available in movie recording. The AF Tracking function locks onto the subject and keeps it in focus when you touch it on the LCD screen. MEGA O.I.S. (Optical Image Stabiliser), Face Detection, Intelligent Scene Selector and Intelligent Exposure support shooting movies with ease. The Intelligent Scene Selector automatically switches between Normal, Portrait, Macro, Scenery, and Low Light modes according to the situation to optimise image quality.
The 5x optical zoom is also available in movie recording. With the Video Divide function, users can divide the video into two sections to shorten or delete the unwanted part directly on the camera. Users can cut out a clear still image from a movie in the camera thanks to the Intelligent Resolution technology. A Wind Cut function is also available to block out most of the noise from background wind.
Large 3.5-inch Smart Touch Screen for intuitive touch-control shooting
The DMC-FX78 offers advanced touchscreen operation with the new Smart Touch Screen. Auto Focus is immediately set to the subject just by touching it on the large 3.5-inch 16:9 LCD. Thanks to the Sonic Speed AF, setting focus and releasing the shutter is now dramatically faster.
Using AF Tracking, once you touch the screen, the camera will lock on and automatically track the subject as it moves. With Intelligent Scene Selector in iA mode, the camera automatically switches to the appropriate mode according to the subject touched. For example, a touch on a human face switches to Portrait mode and a touch on the background or scenery switches to Scenery mode.
All menu settings are now available with touch control. You can directly touch the on-screen icons to change settings quickly. For added convenience, functions and settings used most frequently, such as MEGA O.I.S., consecutive shooting, auto focus point, image size, and LCD mode are quickly and easily accessed via the shortcut setting by dragging the icon to the main menu area. Playback is quick and easy – simply touch the thumbnail to play back an image from the library, or slide your finger across the LCD to scroll though images.
Taking advantage of touch operation, new functions have been incorporated to add more fun to picture-taking. My Photo Album lets users sort images into separate folders – for example, according to topic – allowing quick, direct copying and playback of images without time consuming searching or selecting each image one by one.
Art Retouch lets users make changes to the photo directly on the camera.  Brightness of exposure and color saturation can be adjusted making images more natural, softer or vivid.   Beauty Retouch, Esthetic and Make-up modes mean users can add effects to faces such as smoothing skin texture, whitening teeth, or choosing the color of foundation, lips, cheeks or eyeshadow.
High Performance shooting with Venus Engine FHD
The high-speed, high-performance Venus Engine FHD image processor supports the recording of beautiful still images and high-definition video.  With the Intelligent Resolution technology, three areas – outlines, detailed texture areas and soft gradation – are automatically detected and each area is enhanced effectively for greater definition and fine detail. The Venus Engine FHD also performs noise reduction. As a result, images are naturally clear and crisp in both photo and movie recording.
The Venus Engine FHD has a super-fast response time with a shutter release time lag as short as approximately 0.005 second. High resolution consecutive shots are recorded at 3.7 frames per second (FPS) in 12.1 megapixel full resolution and a maximum of 10 fps in 3-megapixel recording.
Other Features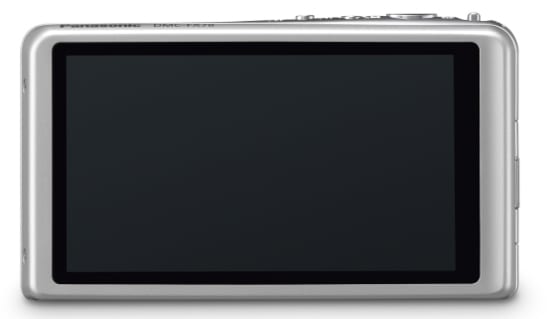 The DMC-FX78 makes it easy to share photos on Facebook© or videos on YouTube™[vii] thanks to the new LUMIX Image Uploader. Users can checkmark the photos they want to share in the camera, connect it to a PC and use the easy to follow menu guide to upload.
The new 3D Photo mode produces realistic 3D images. Take 20 panning shots and the camera automatically selects the two most suitable images – one for the right eye and one for the left eye – to produce a 3D composite. The 3D images can be viewed on a VIERA 3D HDTV or played back on other MPO-compatible 3D equipment such as TVs, digital photo frames or printers.
Photos or movies recorded in AVCHD on SD Memory Cards[viii] are easy to view on a Panasonic VIERA TV or Blu-ray Disc Player – simply insert the card into the device's SD Memory Card slot.
Included Software PHOTOfunSTUDIO 6.0 HD Lite Edition
The PHOTOfunSTUDIO 6.0 HD Lite Edition makes it easy and enjoyable to view, edit and archive your photo library. The software also features an independent Face Recognition function that recognises the faces in the pictures stored on your PC, so you can sort pictures by person.
Recorded movies can be edited with the Short Movie Story function and saved as MPEG2 to burn onto a DVD disc. Users can also enjoy making photo and movie slideshows with a variety of effects and can use their iTunes music library as background music. It is also possible to add a title or comments to a scene using the information from people's names registered in Face Recognition.
Included Accessories: Li-ion battery, battery charger, USB connection cable, AV cable, AC cable, software CD, strap and battery case.
Optional Accessories: Battery Pack (DMW-BCF10), Mini HDMI cables (RP-CDHM 15/30), AC Adaptor (DMW-AC5).
Pricing and Availability
LUMIX DMC-FX78                 Silver              $499 RRP                   Available April 2011
The new LUMIX DMC-FX78 will be available from consumer electronics retailers and photographic specialists. For more information about the LUMIX camera range, visit the official site here or phone 132 600.
---