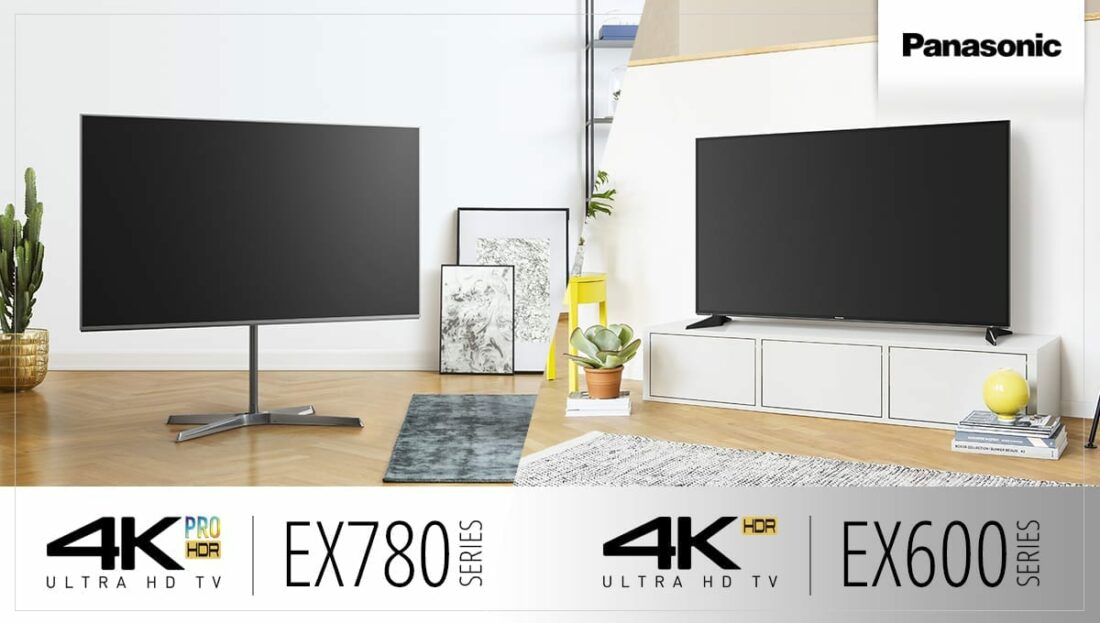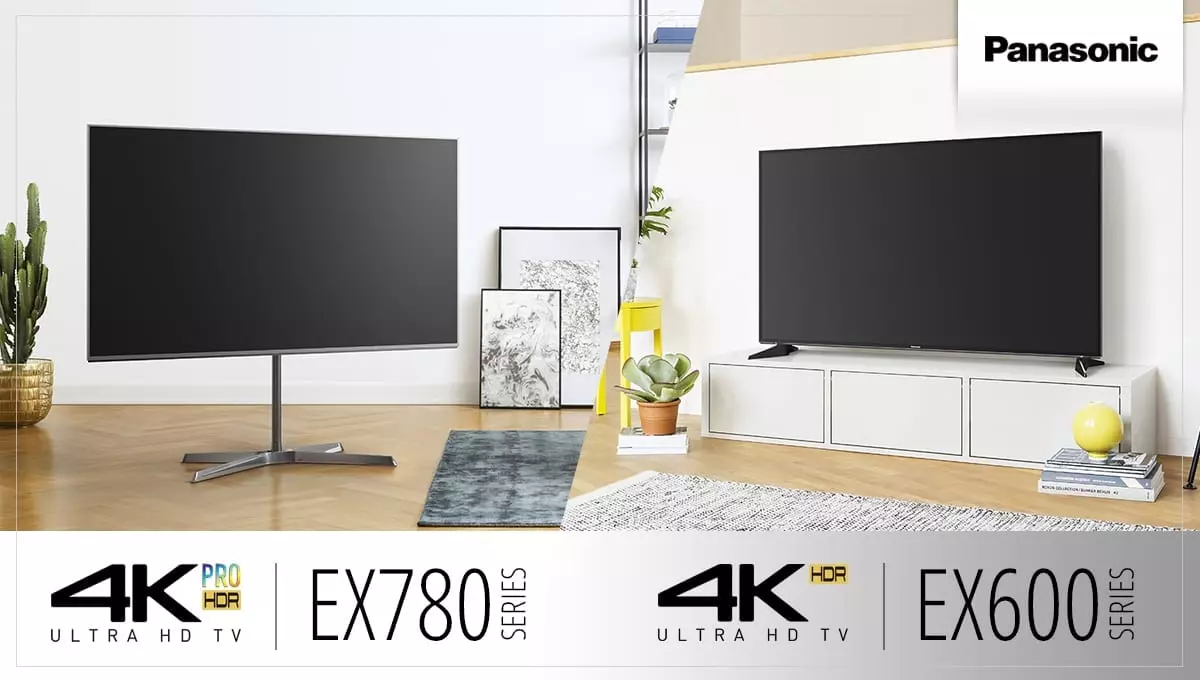 As well as unveiling our stunning new line-up of 4K Ultra HD OLED TVs, we've also expanded our 4K Ultra HD LED LCD range. The premium EX780 Series and entry level EX600 Series both feature next-generation processing, and the latest LCD panels. Naturally, you'll also find exceptional HDR picture quality throughout the 4K range.
The EX780 Series (75-inch, 65-inch and 58-inch) will be available in April, and the EX600 Series TVs (65-inch, 55-inch, 49-inch and 43-inch) will be available in May.
4K Pro HDR (High Dynamic Range)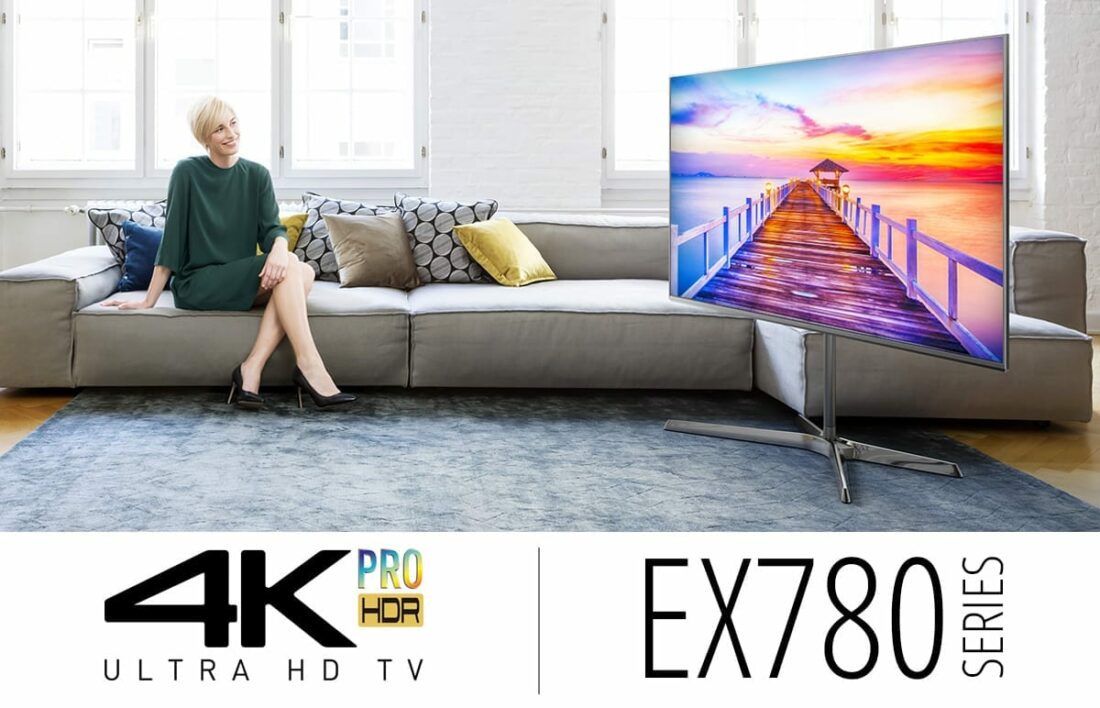 Available with Panasonic EX780 Series TVs
Drawing on decades of experience working with Hollywood professionals, EX780 Series 4K Pro HDR panels have been supercharged with technology that represents the pinnacle of image processing expertise. At its heart are three key capabilities; the HCX2 (Hollywood Cinema Experience 2) Processor; 4K Hexa Chroma Drive Pro; and Hollywood Tuning.
HCX2 Processor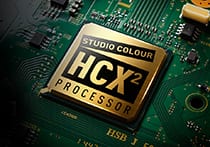 The culmination of decades of technological know-how derived from the production of Panasonic's reference quality Plasma TVs and professional broadcast and film-making equipment, this processor delivers an unprecedented level of accuracy to an array of colours, and clarity and gradation to black levels.
4K Hexa Chroma Drive Pro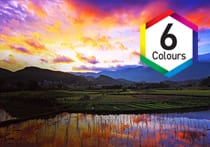 Professional quality colour management technology captures every nuance and detail by incorporating 6-colour reproduction and a professional colour correction system for astounding accuracy, which is crucial in producing a truly authentic high dynamic range (HDR) picture.
Hollywood Tuning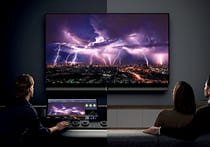 To maximise the true potential of these components, Panasonic OLED TVs are tuned by a Hollywood colourist to deliver an accurate cinema experience true to the film-maker's vision.
4K HDR (High Dynamic Range)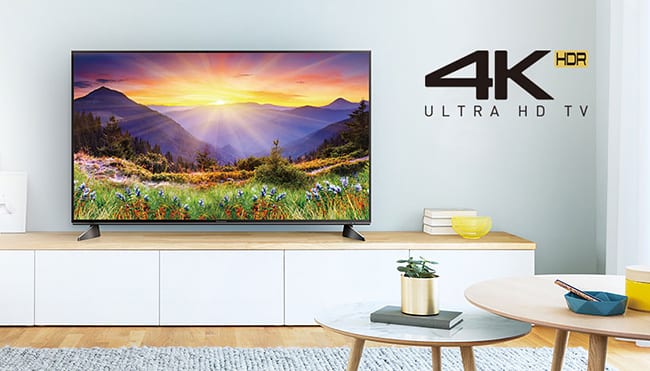 Available with Panasonic EX600 Series TVs
Delivering impressive 4K viewing, EX600 Series TVs incorporate a 100Hz Super Bright panel, Advanced Colour Processing, and Adaptive Backlight Dimming. This allows the TV to process and display a truly natural HDR picture from multi-format HDR sources with rich colour and excellent detail in both high brightness areas and dark shadows.
Art & Interior Design Concept

Available with Panasonic EX780 & EX600 Series TVs
Panasonic Ultra HD LED LCD TVs have been crafted according to our Art & Interior design ethos, blending style with premium materials and finishes. The EX780 Series incorporates an innovative swivel and lift design* to give you the perfect viewing angle, while the EX600 Series offers a pedestal that adjusts to four different styles to suit your home.
*Lift function is not available on 65"; swivel & lift function is not available on 75".
Panasonic LED LCD
EX780 Series

• 4K Pro HDR
• LED LCD Panel
• HCX2 Processor
• Hollywood Lab Tuning
• Multi HDR Support
• Quad-Core Pro
• Smart TV Networking
• Netflix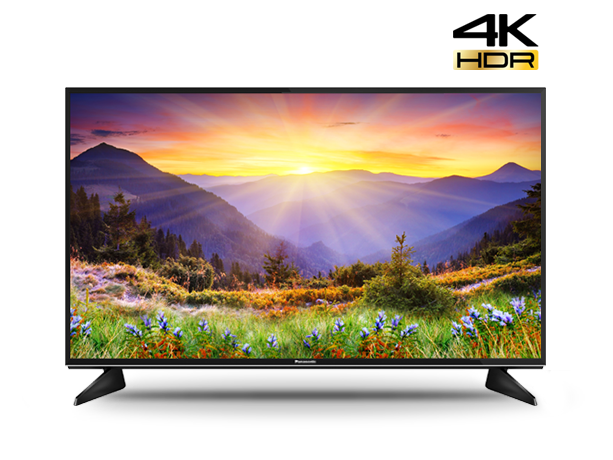 Panasonic LED LCD
EX600 Series TVs
• 4K Ultra HD
• LED LCD Panel
• HCX2 Processor
• Multi HDR Support
• Quad-Core Pro
• Smart TV Networking
• Netflix
Panasonic OLED 4K Ultra HD TV Range