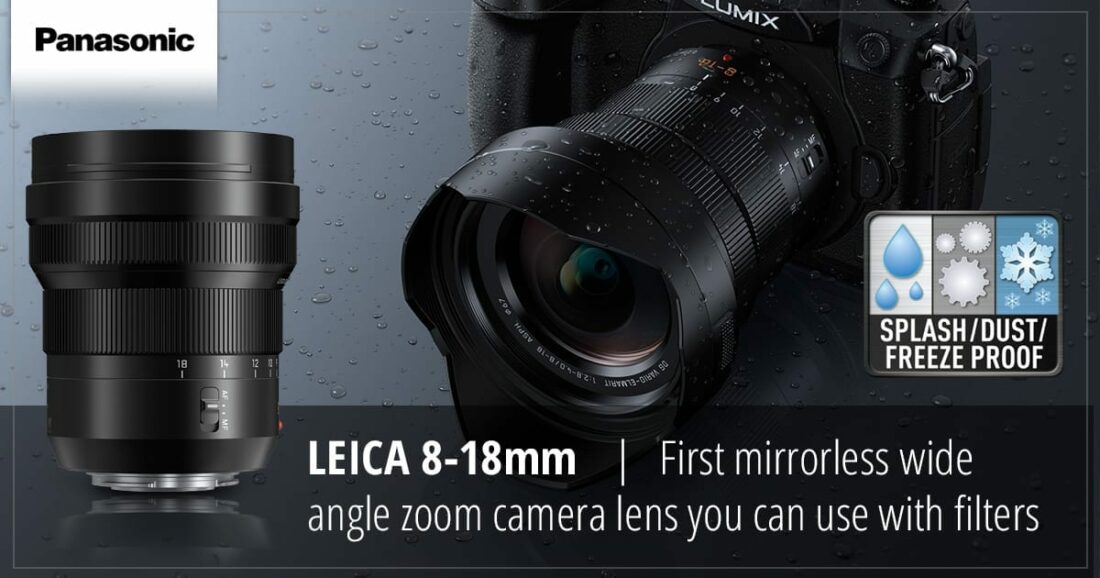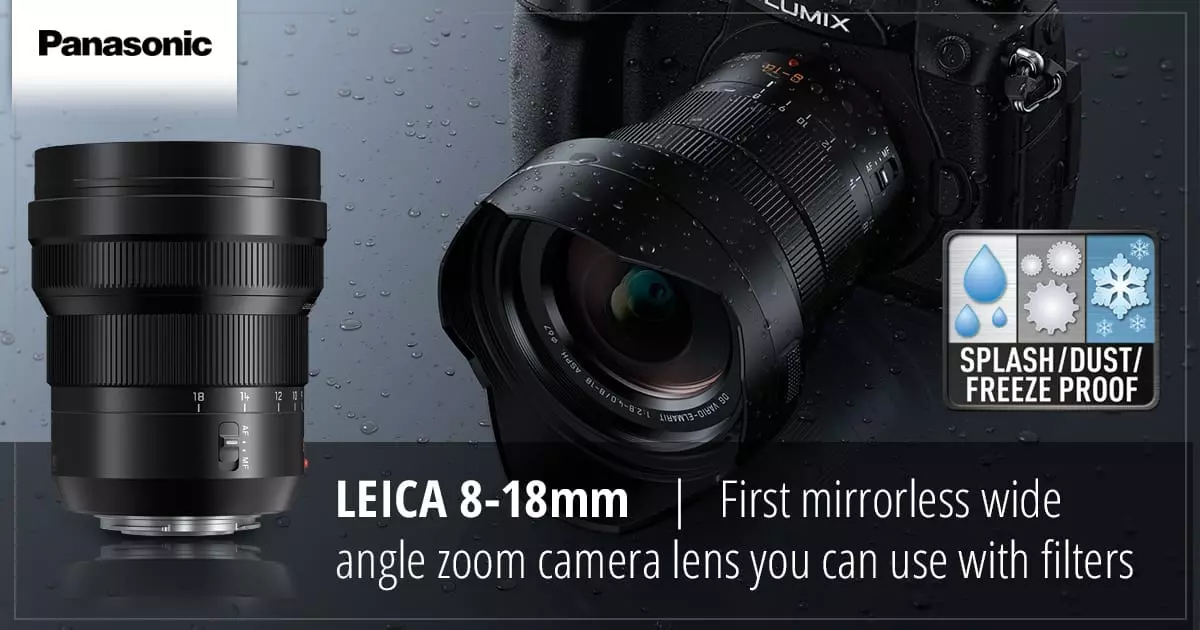 Landscape photographers and LUMIX G mirrorless camera fans, meet your new best friend: the LEICA DG VARIO-ELMARIT 8-18mm/F2.8-4.0 ASPH. H-E08018 lens*. This premium wide zoom lens fuses LEICA's image rendering capabilities with LUMIX G's nimble mobility. From ultra-wide-angle 16mm landscapes to standard 36mm snapshots, the incredible resolution of this LEICA DG lens renders everything clearly from corner to corner. It also accommodates a 67mm filter for greater creativity in both photos and videos.
*(35mm camera equivalent focal length: 16-36mm)
Ultimate optics with LEICA DG

When you choose a LUMIX G LEICA DG lens, you're taking home the ultimate in optical quality and performance. Thanks to the sophisticated design of these lenses, you'll enjoy brilliant clarity all the way to the edges of your photos along with precise and sharp picture rendering.
High performance video recording

This LEICA 8-18mm lens continues the lineage of the LEICA F2.8-4.0 Series, which are optimised for videographers working with LUMIX G cameras. Not only does it perform smooth aperture changes so there are no sudden jumps in exposure, it also boasts a silent design for enhanced capture of the scene's audio. What's more, the stunning AF performance of this lens records excellent 4K video, where precise focusing is essential.
Built tough for outdoor adventures

You'll be able to brave the elements in nearly any kind of weather or shooting location with the LEICA 8-18mm F2.8-4.0 lens in your camera kit. Offering a stylish metallic black design, this lens features a splash, dust and freezeproof construction that is tough enough to withstand even heavy field use. It protects the lens system inside from sand, rain and more, making it perfect for shooting under harsh conditions. Now there is nothing holding you back from capturing the creative nature or landscape shots of your dreams!
LEICA DG Lens H-E08018E