Boyd Chan, Panasonic Insider Guru
As the dust settled after CES, the technology industry gained an idea of some of the innovations and new gadgets that are planned for the year ahead. Along similar lines, I got the chance to catch up with Colin Harm and Scott Mellish at Panasonic HQ to get an update on the new releases for the Lumix range of digital cameras as well as the camcorder lineup launching in 2012.
On the Lumix side of things, we'll be seeing some updates for the TZ, FH and FT ranges, a new SZ range plus a refreshed level Lumix S2. This year, Panasonic has paid particular attention to improving picture quality, taking the opportunity to streamline models to reduce size and weight and adding some useful and convenient features. By improving critical components such as the image sensor and lens, image quality can be enhanced whilst making longer zoom possible and enabling Full HD recording – perfect for capturing content for home viewing on the big screen. The TZ (travel zoom) range is a great example of where these enhancements have been combined to provide a better photography experience.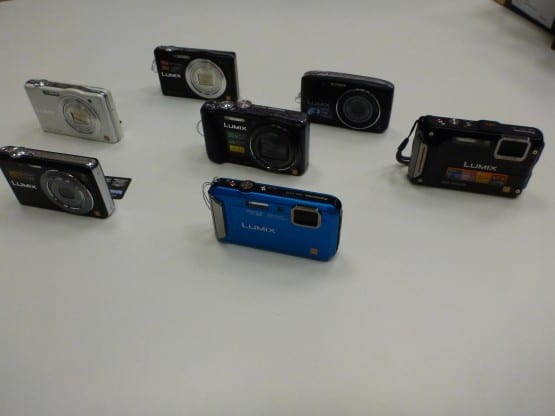 –

The Lumix TZ (Travel Zoom) cameras are ideal for those who might travel a bit and want longer zoom and good picture quality, but without juggling interchangeable lenses. The TZ30 (replacing the TZ20) gets an improved sensor and a boost from 16x to 20x optical zoom which is fantastic for those long distance shots. Meanwhile, the camera body has been slimmed down making it even easier to slip into a pocket which had been made easier thanks to its folded optics.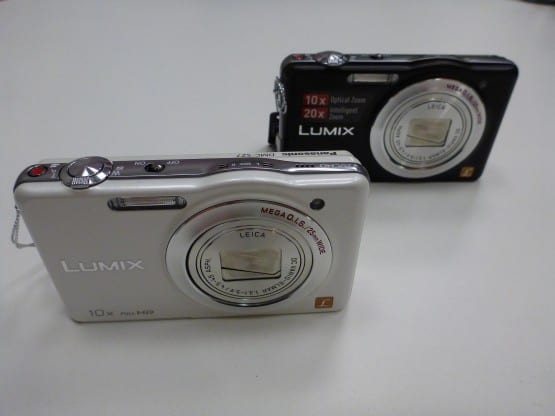 Another notable change to the Lumix camera range is the introduction of the SZ line which diversifies the higher end FH series cameras. The new SZ1 and SZ7 offer some extra zoom for casual photographers with 10x optical zoom LEICA DC lens whilst also being even slimmer than the prior FH25 and FH27 models. In contrast, the FH4 and FH8 feature 2.5x and 4x optical zoom respectively which is perfect for happy snaps. As a nice added touch, the lens in the new SZ and FH models are colour-matched with the body adding to the style and overall finish of the camera.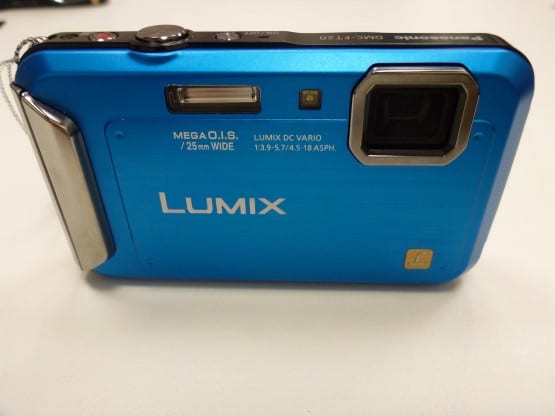 Turning attention to the FT range, these cameras are for people who don't want to worry about where they take their camera (even underwater diving), but still want to get some great shots. The new FT20 now gets tougher with waterproofing up to 5m (up from 3m in the FT10) while the FT4 retains the same robustness offered by the FT3 while including an intervalometerfor timelapse photography – no better camera to weather the elements in the name of photography!
That's Convenient: TZ, SH and FH Camera Range Enhancements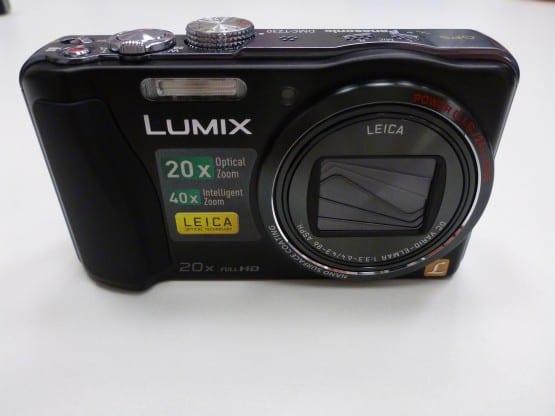 So what about the useful and convenient camera features?
Personally, the standout feature of convenience is USB charging which makes an appearance in the TZ, SZ and FH ranges (except the FH4). Being able to charge up the camera off a computer, in the car whilst in transit or even off a portable battery when out and about can be a lifesaver. This is particularly the case when you've left the dedicated battery charger at home while USB ports can be more plentiful (it's happened to all of us). In terms of useful features, I was impressed with the inclusion of both automatic horizontal and vertical panorama and a "glass through" scene mode (ideal for when you find yourself having to take a photo through a window). You also get video recording functionality as standard right across the range with some models now offering MPEG4 recording in addition to AVCHD which is great if you have devices that prefer one over the other.

Moving over to camcorders, I got a look at the new HC-X900M, which is Panasonic's flagship camcorder for 2012 – superseding the HDC-HS900 with some notable upgrades. Firstly, the OIS (Optical Image Stabiliser) has been given an upgrade from four to five-axes OIS. I tested this out for myself at full zoom where camera shake is most pronounced and it did a remarkable job of stabilising the captured image (if only the Blair Witch Project had this feature back then). The X900M also packs 2D to 3D conversion for those who want to dabble with creating 3D content. However, for those wanting to get more serious with 3D video capture, you will want to look at the new VL-CLT2 3D lens which is lighter and better in low light conditions than its predecessor, while offering 1.5x zoom (the prior 3D lens had no zoom capability). To top it all off, this camcorder also gets a larger touchscreen which also boasts lenticular 3D, so you don't need glasses to view your 3D content on the device.
All in all, it is quite evident that Panasonic is on the front foot in its pursuit of improving the picture quality and functionality of its Lumix and camcorder ranges. They're certainly worth a serious look if you're making your first camera or camcorder purchase – or looking to upgrade from an existing device.
I hope you've enjoyed my review. Feel free to leave comments or any questions that you may have about the new Lumix Digital Camera or Camcorder range and I will do my best to assist.
By Boyd Chan, Panasonic Insider Guru