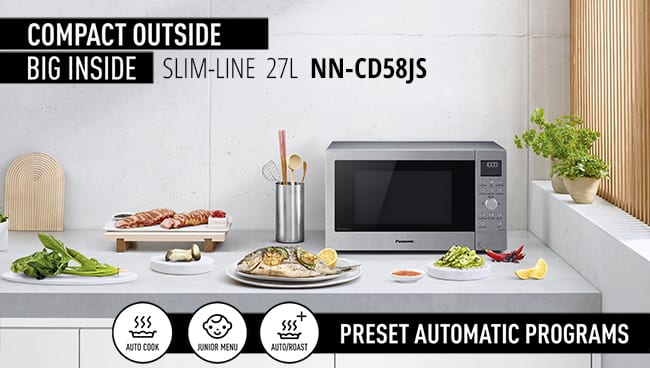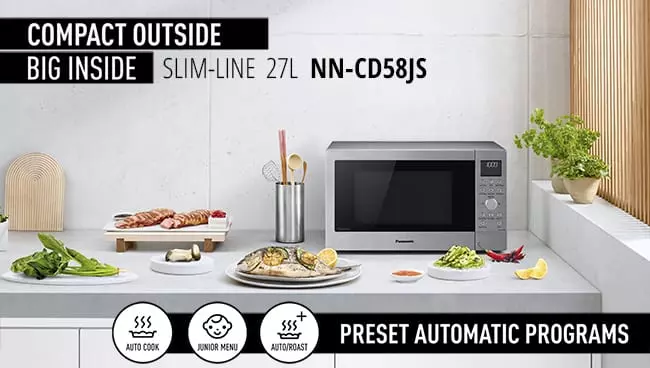 Meet the new Panasonic NN-CD58JS 27L convection, grill and combination microwave, designed for versatile cooking by busy Aussie parents. With challenges such as late hours at work and extra-curricular activities preventing parents cooking and eating with their children as much as they would like, this versatile kitchen hero offers the perfect solution to bring families together.
Junior Menu creates healthy food kids will love to eat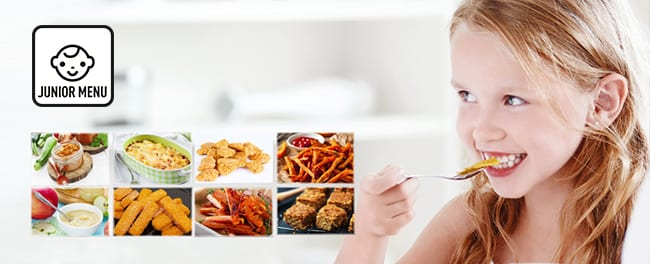 This convenient pre-programmed auto menu with eight options for children ensures even the fussiest eaters can still enjoy healthy delights. You can whip up tasty treats from pureed fruit and vegetables for babies, to junior pasta bakes and vegetable fries, to replace less healthy alternatives.
Easy 3-in-1 convection, grill and combination cooking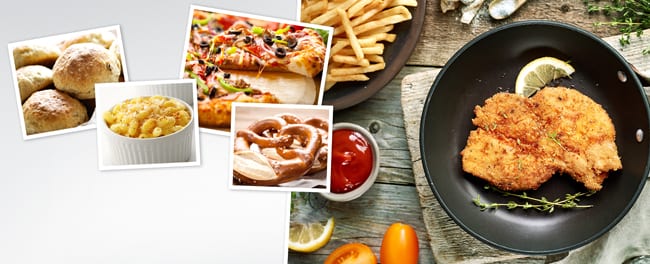 Convection, grill and combination cooking offer the versatility to create a range of meals, from grilled fish to the family roast chicken. Plus, special automatic programs for frozen products ensure crispy-delicious results in no time at all.
Designed as a practical solution for smaller kitchens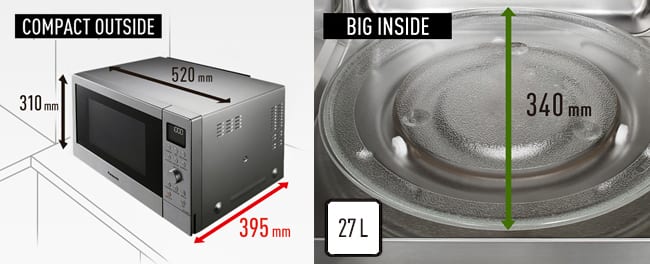 The NN-CD58JS is perfect for any home or apartment where kitchen space is a prime consideration. Intelligent design has created room for a spacious 34cm turntable, allowing for larger plates and dishes, while also reducing the overall size of the microwave.
Precise control with Inverter microwave technology
You can say goodbye to cold spots and overcooked patches with Panasonic Inverter technology on board to grill a juicy steak, melt velvety chocolate and even reheat baby food to the perfect temperature.
READ MORE: Inverter Technology – The New Way of Cooking
Try our fabulous recipes created in The Ideas Kitchen

We LOVE food, and you're here so we guess that you do, too! We aim to provide you with a variety of delicious options that you'll find irresistible and easy to prepare. Our recipes are tailored to provide the best results when using Panasonic appliances but they can be adapted to utilise whatever is in your kitchen. Enjoy browsing, cooking and, most importantly, eating.
The Ideas Kitchen
PANASONIC MICROWAVES 2018
Offering ease of use and a variety of models to help busy families provide healthy meals.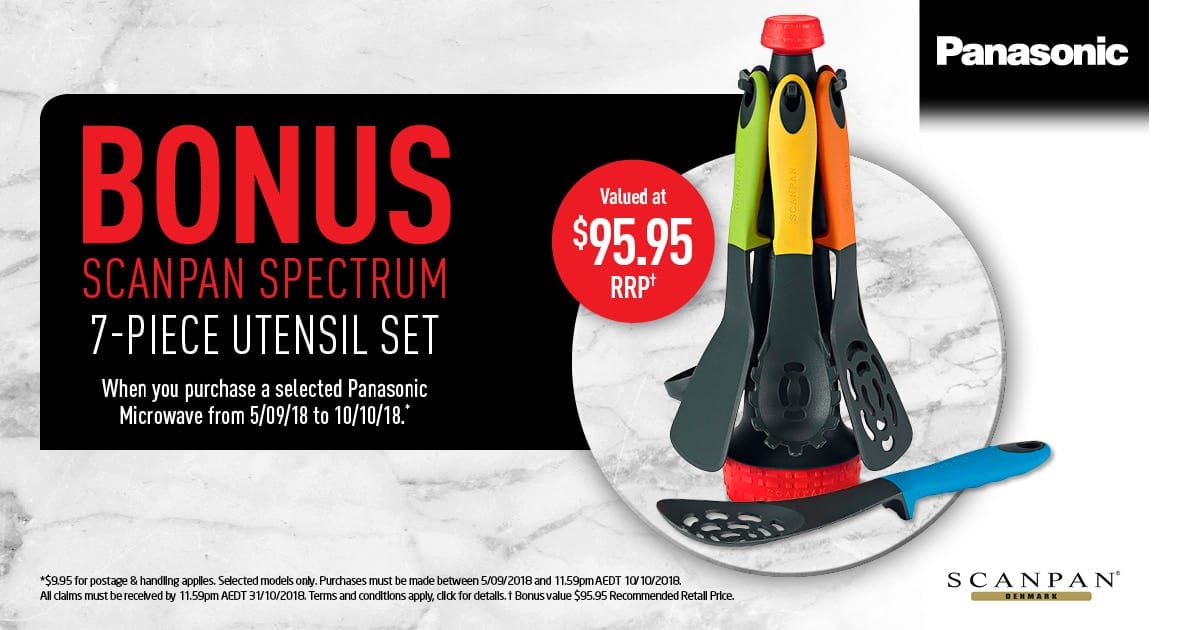 Claim a BONUS Scanpan Spectrum 7-piece set of high quality kitchen tools valued at $99.95RRP when you purchase a selected Panasonic microwave before 10/10/18*!
MICROWAVE BONUS
*T&Cs apply