The sensational ALLCD5 micro system (along with the PMX100 hi-fi) marks an important development in our multi-room ALL Connected Audio range by offering CD capabilities as well as radio and Bluetooth re-streaming functionality. As with the other devices in the range, this versatile system networks with other ALL Connected speakers, allowing you to enjoy your CD collection or favourite DAB+ radio channels as you move from room to room throughout your home.
The ALL5CD lets your CD collection (and digital library) shine
The ALL5CD micro system makes it a great player of your beloved CD collection. But that's just the start of its CD talents, for it can also stream CDs to other ALL Connected speakers in your home. For instance, you could play a CD on an ALL5CD in the living room, where your CDs are kept, and stream the music live to an ALL Connected speaker in the bedroom or kitchen (or both!) without ever needing to rip CDs to a PC for streaming.
Naturally the ALL5CD supports multi-room digital playback, allowing you to steam music from your smartphone, online music services like Spotify, AUPEO!, ALLPlay Radio powered by TuneIn, DAB+ radio, Bluetooth, USB to other networked speakers.
High-end audio is packed into the ALL5CD's compact body


A series of innovations ensure that the ALL5CD's sound quality is as spectacular as its super-slim design. For instance, dual passive radiator speakers serve up plenty of bass, while unique Panasonic digital amplifier technology makes trebles sound clear and clean.
The beautifully designed ALL5CD enhances any space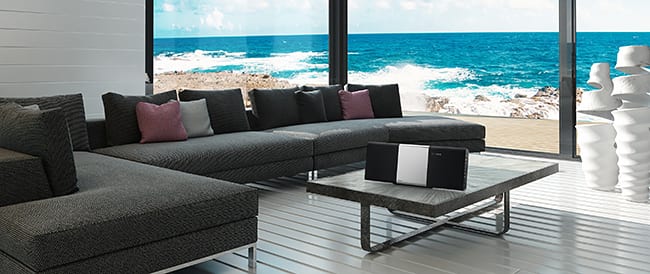 The remarkably slim, upright design of this networked CD speaker means you can place it in an attractive tilted-back position on a shelf or hang it on a wall. The combination of black speakers and metallic silver CD section makes for a strikingly attractive contrast too, while the system's touch buttons are placed down its edge to retain the minimalist look.
The ALL5CD is a part of the ALL Connected family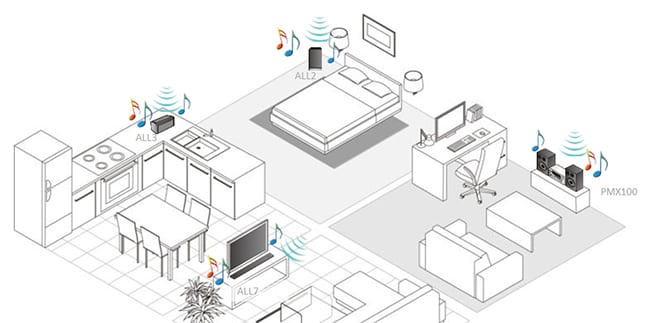 The 2015 range really is an audio family in the most connected sense, comprising the ALL70T home cinema soundbar, ALL2 speaker, ALL5CD all-in-one hi-fi and PMX100 high-resolution hi-fi. Each model can stand alone as a sensational audio unit, or connect with other products in the lineup to create a dynamic sound system.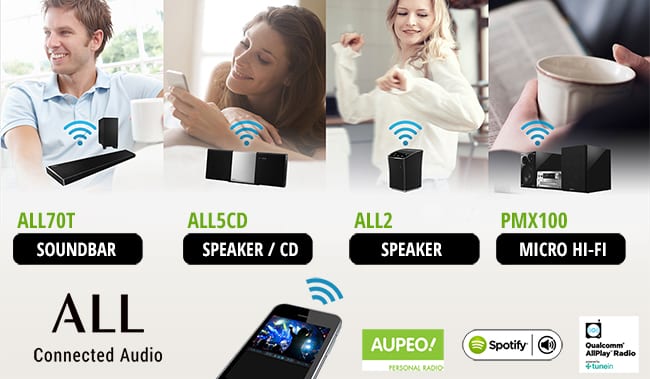 READ MORE
ALL Connected Audio evolves with exciting product pair-ups.
Check out the SC-ALL5CD product page.