The ALL2 speaker provides the ultimate combination of smart networking, high quality performance and compact design. This latest addition to the ALL Connected audio range allows you to stream from a mobile device and enjoy stunning sound quality via a high-performance speaker. What's more, you can even add ALL2 speakers to the ALL70T soundbar to create a premium 5.1ch surround sound system!
Bedroom, kitchen or lounge, the ALL2 defines 'versatility'
With its stylish design, clock radio and powerful speakers, the ALL2 is perfect for every room in your house. You can use the ALL2 by itself or add it other ALL Connected speakers for multi-room streaming. You can even use it to create an epic surround sound system when paired with the ALL70T soundbar. The ALL2 is much more than just a stylish and sophisticated networked speaker. It also sports both a clock and a music alarm (via the Panasonic Music Streaming app), making it practical addition to any bedside table or kitchen breakfast bar.
So much sound quality is packed into the ALL2's tiny body


The ALL2 sounds as good as it looks. An 80mm full-range speaker provides open, detailed, well rounded sound, while an innovative Long Stroke Woofer produces levels of bass you'd normally only hear from much larger speakers.
The ALL2 can access your music at the touch of a button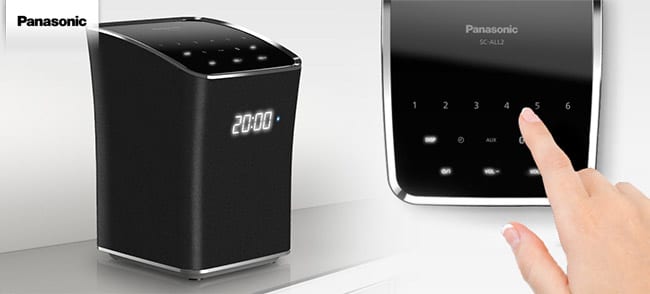 The bold, upright design of the ALL2 features six 'one-touch' buttons for easy customisation. Simply assign your top internet radio stations to each of the clearly numbered buttons on its top edge and that's it: you can now instantly access your six favourite music channels without needing to search for them through the Panasonic Music Streaming App.
The ALL2 is a part of the ALL Connected family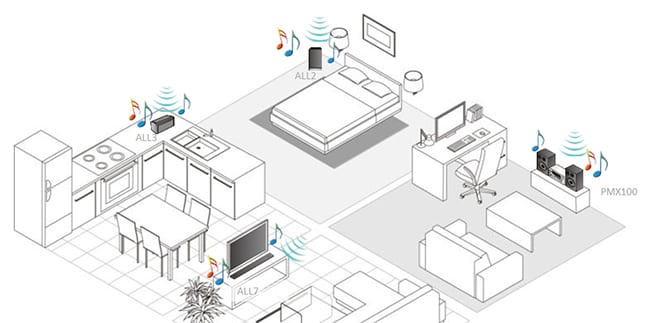 The 2015 range really is an audio family in the most connected sense, comprising the ALL70T home cinema soundbar, ALL2 speaker, ALL5CD all-in-one hi-fi and PMX100 high-resolution hi-fi. Each model can stand alone as a sensational audio unit, or connect with other products in the lineup to create a dynamic sound system.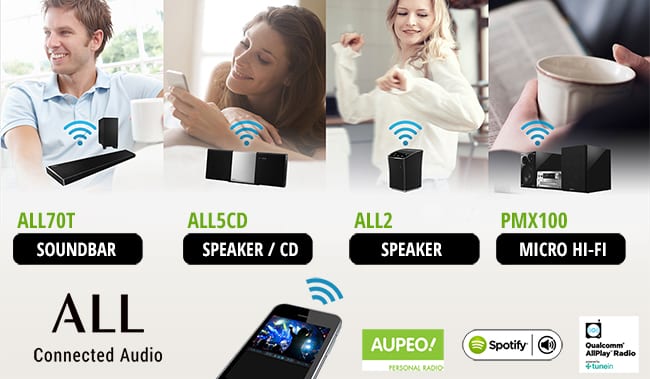 READ MORE
ALL Connected Audio evolves with exciting product pair-ups.
Check out the SC-ALL2 product page.