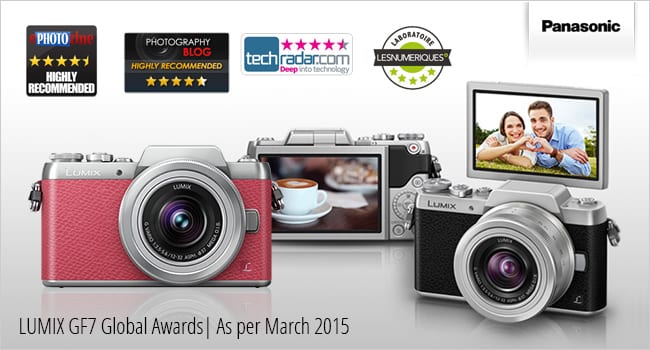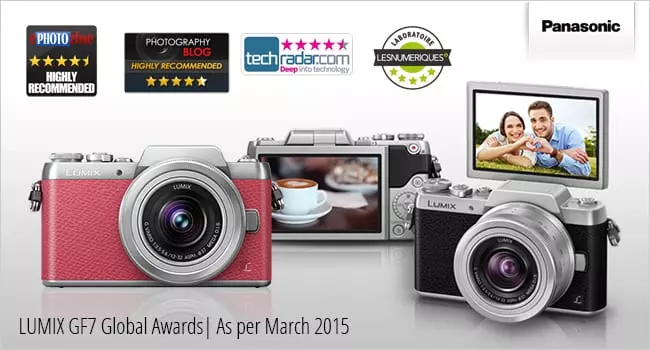 In a selfie-obsessed world, the coolest selfie you can take these days is the one that doesn't even look like a selfie. No arm in the way, no faces squashed in close to the camera screen. What do you do if you lust after the amazing shots posted by your favourite fashion, fitspo or wellness star? You know, the ones that seem like selfies but have clearly been taken by a professional photographer (or in the very least, a really clever friend). Instead of having someone follow you around to capture your perfect moments, rely on the GF7. Our hands-free selfie camera has auto shot modes that allow you to take your own picture without even holding the camera, plus it's packed with state-of-the art technology features, so your pics will have that professional shine.
Make your selfies hands-free

Instead of amateur selfies, you can use the GF7 to capture professional-looking portraits of yourself. The greatest part is that it will look like you had a photographer clicking away but all you need is YOU. Once the GF7's LCD monitor is flipped up, 'Self Shot Mode' is automatically triggered to capture that perfect self-portrait. This mode includes 'Face Shutter' and 'Buddy Shutter', which let you take your shot when the camera is out of arm's reach or when using a selfie stick. The camera also offers the new remote control 'Jump Snap' feature for fun group shots.
Image quality is crucial
Compare a professional portrait shot taken with a sophisticated camera to a selfie snapped on a smartphone and the differences are immediately striking. When it comes to capturing the light, creating beautiful focus and effective contrast, the average smartphone isn't going to win you any portrait prizes. With the GF7 you get the immediate convenience of a smartphone (just flip the LCD and you are ready to shoot) but you get so much more when it comes to image quality. Advantages such as interchangeable lenses, flash photography, 16.00-megapixel Digital Live MOS Sensor and a Venus Engine simply leave most smartphones for dead.
Refinish like a pro
A beautifully finished image is no longer just the domain of fancy fashion mags with bulging Photoshop budgets. Nowadays, applying filters to your image and adding a little beauty magic is totally acceptable and a great way to take your selfie to the next level. That's where the LUMIX GF7's extra features come in handy because our favourite new toy also offers a Beauty Mode and Creative Filter effects to make sure your self-portraits always look #flawless.
Check out the GF7: Single Lens Kit and Twin Lens Kit.
Learn more about the LUMIX GF7
LUMIX GF7 is designed to share the love: fast image sharing and remote shooting over Wi-Fi.
The LUMIX GF7 will make your whole squad look #flawless.
The GF7's self-shot modes are so simple – check out this tutorial.
Watch this video and find out how to take hands-free selfies.
Critics are loving our stylish GF7 – the latest LUMIX G Series addition.