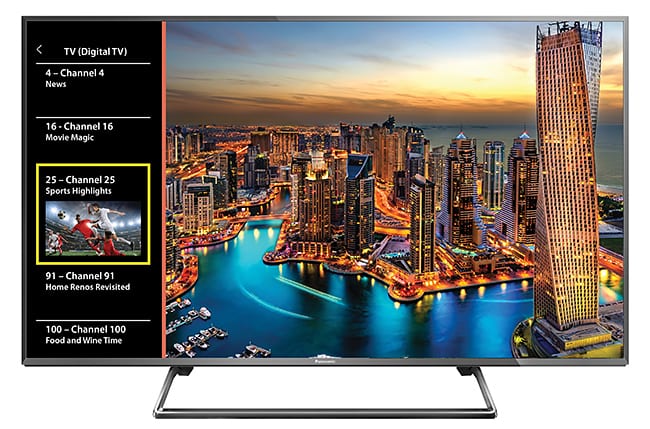 The Twin HD Tuner available with 2015 VIERA TVs opens up some very cool viewing options. You can enjoy picture in picture functionality; record one program while watching another; or watch one program while streaming another to a smartphone or tablet device.
Picture-In-Picture
Thanks to picture-in-picture, you can watch two channels at the same time, so if you're watching the football and the kids want to watch in cartoon, you can both get what you want! You can even switch volume between each program easily using your remote.
Watch One and Record the Other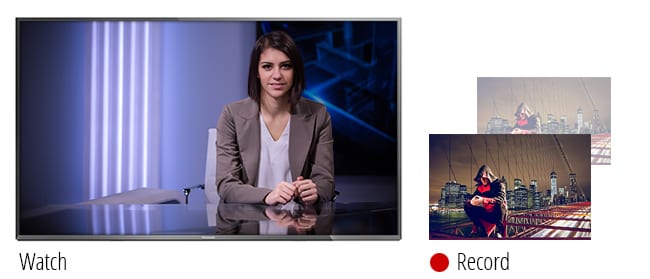 Don't make any more agonizing decisions when you favourite programs are on at the same time, because the new range lets you record two programs at once.
Transfer to a Smartphone or Tablet

Why be constrained to the one screen? The Twin HD feature lets you stream your program to your smartphone or tablet and go anywhere in the house (even the smallest room but we'll never tell!).
*Twin HD Tuner is available on the new VIERA CX Series (CX640, CX700 and CX740).
Related articles
Meet our premium new 4K Ultra HD VIERA: the stunning CX700 Series.
The VIERA home screen takes a leap in evolution with Firefox OS.
Our 2015 VIERA range takes picture quality and 4K technologies to the next level.
We've mastered the magic of light for true-to-life picture quality.