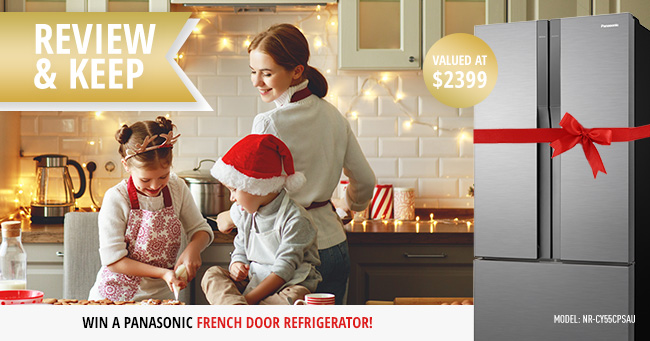 Would you like to experience the clever innovations in our current range of refrigerators that help keep your food and groceries fresher for longer? We're offering one lucky household a new Panasonic NR-CY55CPSAU French Door Refrigerator to review and keep! Designed for the modern family, it offers a range of convenient features that will save you time, reduce food waste and lower your energy costs.
The Benefits of PrimeFresh+
The NN-CY55CPSAU French Door Refrigerator features an innovative PrimeFresh+ drawer that uses precision temperature control to chill your meat and seafood at -3°C. This magical number is the ideal temp to 'soft freeze' beef, pork, chicken, salmon, scallops and more, helping to lock-in freshness and flavour without affecting food texture.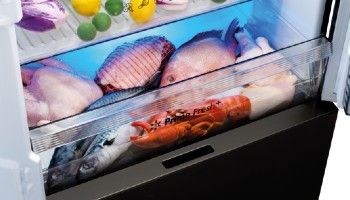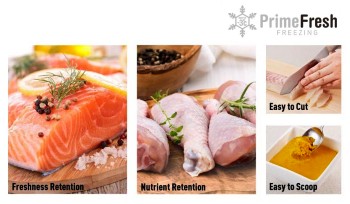 Soft freezing also eliminates the need to defrost food before you cook it. Ingredients in the PrimeFresh+ compartment are ready to slice and prep, perfect for those quick meals after a busy day at work. The lower temperature of -3°C is also ideal for storing cans and bottled drinks, keeping them refreshingly cooler than the main fridge cavity.
AG Clean

∙ Two Anti-Bacterial Filters for your protection
∙ Utilises the anti-bacterial effect of silver ions
∙ Keeps your fridge hygienic and your food fresh
Energy Saving Technology

∙ Inverter compressor for maximum efficiency
∙ 3 ECONAVI sensors monitor usage patterns and operating environment for optimal energy saving performance.

This promotion has ended.
Please follow us on Facebook to stay up-to-date with future promotions!