After months of preparation, we're delighted to announce the official launch of the highly anticipated book, 'Focus on Australia'.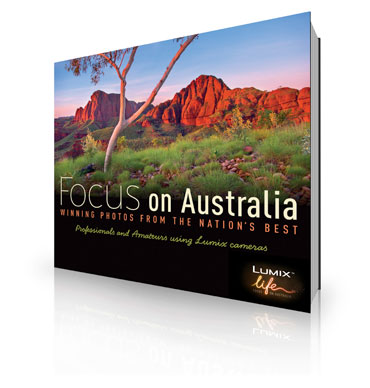 Focus on Australia showcases winning photos from the nation's best amateurs and professionals using LUMIX cameras, the stunning coffee table is available in all good book stores now as well as on Pro Shooter Ken Duncan's official site here. 'Focus on Australia' features over 150 pages of amazing images that were selected from over 7,000 entries submitted by amateur photographers as part of a nationwide competition. Entrants were asked to put their Panasonic LUMIX cameras to the test and capture what they thought best represented the heart and soul of Australia – from exquisite landscapes and wildlife to some truly unique Aussie identities. You can view all the winning images here
"We were so impressed by the entries to this competition and are thrilled with the final product – this book is an amazing collection of all aspects of Australian life and we are very excited by the talent that this competition has uncovered,"
Pro Shooter and member of the Judging Panel, Ken Duncan
In addition to the winning amateur shots, 'Focus on Australia' also features images and shooting tips from the LUMIX Life Pro Shooters, including professional photographers Ken Duncan, Peter Eastway, Bill Bachman, Leo Meier, Nick Rains, Frances Mocnik, Ted Grambeau, Hugh Brown and iconic journalist Ray Martin.
'FOCUS ON AUSTRALIA' SAMPLE PAGES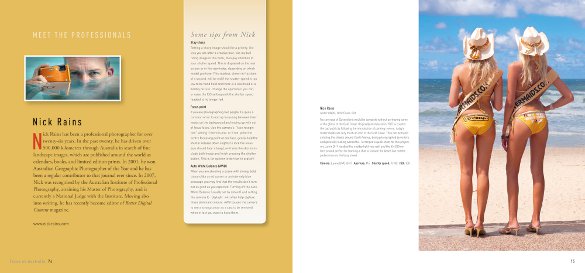 'FOCUS ON AUSTRALIA' SAMPLE PAGES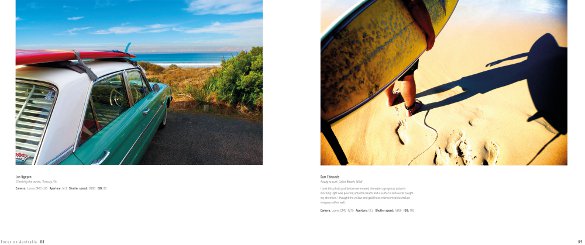 'Focus on Australia' is available now throughout Australia in all good bookstores or online from Ken Duncan's official site here You could be in with a chance of winning one of twenty copies of the book in our giveaway here. Proceeds from the sale of 'Focus on Australia' will be used to help fund 'Walk a While', an indigenous arts educational program which gives indigenous youth access to training and technology in the areas of photography, film and music.