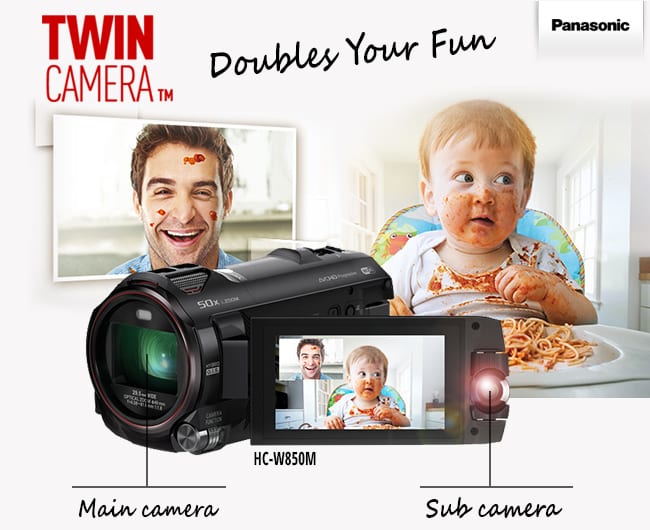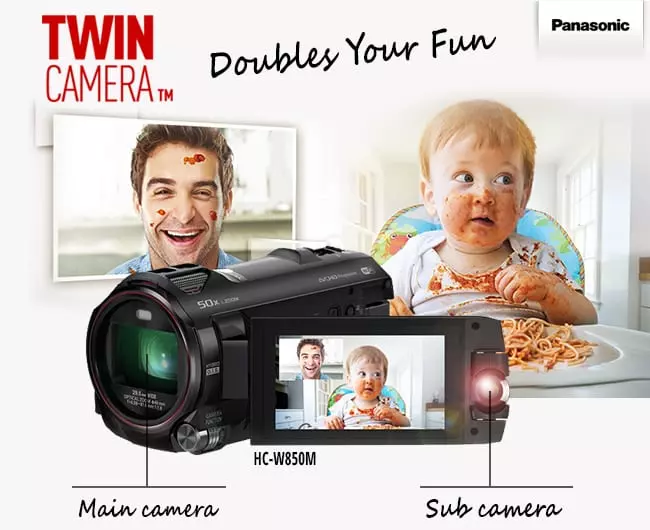 A still selfie is one thing but our flagship HC-W850M camcorder takes self-portraits to a whole new level with the unique ability to capture two scenes simultaneously using a secondary camera located on the side of the LCD screen. Critics and consumers have been captivated by the possibilities this lends to videos who regularly post videos to Facebook and YouTube.
"The killer feature of the HC-W850 is something you might not expect: a second sensor built into the HC-W850's touchscreen that lets you video yourself as you video other people." – Expert Review 5 Stars Best Buy (click here to read more about the Expert Review)
"This is the best camera I've ever had… It's got two cameras so you can film at the same time two different scenes… It's really cool! If you're looking for a camera this is definitely worth getting." – SimpleCookingChannel (click here to read more and watch the video)
Take a 'selfie'
Shoot one scene with the main camera and then use the sub camera to include video of yourself. Imagine the lasting memories of putting yourself into every family scene.
Adding your commentary is another one of many creative possibilities available with this versatile camera, making it perfect for family videos, travel films and even interviews.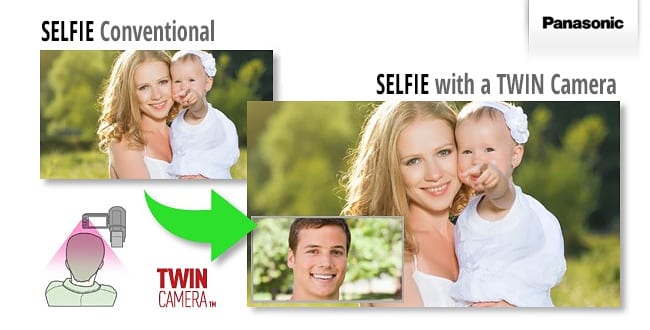 Take a 'side-by-side'
With a single camera you can shoot both what is in front of the camera and at the side at the same time. For instance at the zoo, in the main Twin Camera main frame you can capture lion cubs frolicking while the sub-camera shooting to the side can catch the watching expressions of your child. Now you can more than double the pleasure of family video!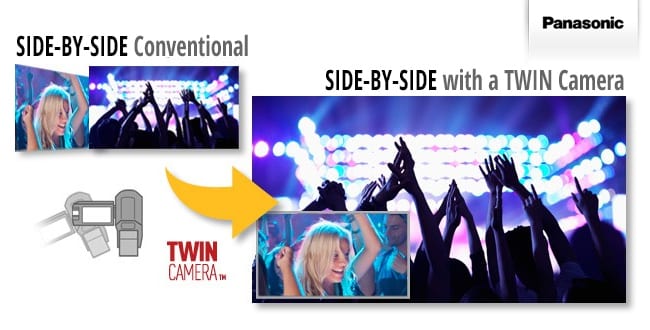 Take a 'zoom and wide'
Using the Twin Camera you can zoom in with the main camera and then use the sub camera to extensively show the surroundings. This means you could capture your child's smile in a close-up while at the same time provide a vivid depiction of the whole setting.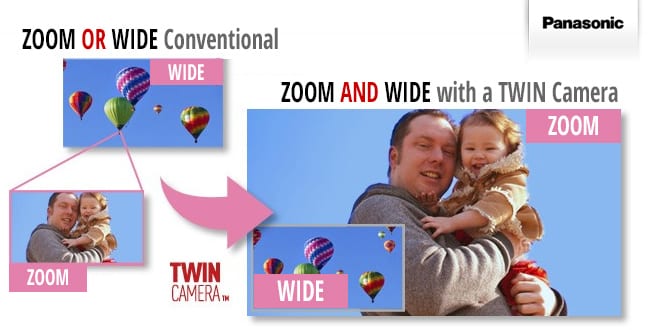 Other functions

Related pages
Learn more about the HC-W850M Panasonic twin camcorder.
Learn more about twin camcorder recording.