The home automation market is growing quickly and becoming increasingly important to Australian households, which is why Panasonic has developed the DIY Connected Home system using smart plugs and sensors to automate your home without the hefty price tag or monthly fees that are usually associated with this type of technology.
Arrive home to automatic lights, warmth and entertainment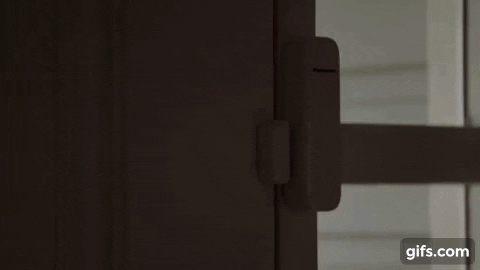 Using a linked smartphone/tablet, you can program electronic devices operated by smart plugs to turn on automatically when you walk into your home. Or you can position motion sensors to activate the appliances when triggered. Everything from standing lamps to TVs and heaters can be automated this way to ensure you always arrive to a home filled with the signs of life.
Use automated on/off timing to make your home appear occupied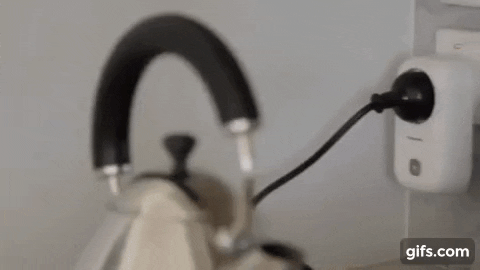 With Connected Home smart plugs, you can turn plugged-in devices on and off using your smartphone or tablet. Plus, you can schedule automatic on/off timing for lamps, TVs, electronics, holiday decorations and other devices to give your home a 'lived-in' look while you're away.
Get started with a Connected Home automated control kit
This kit allows you to monitor and control your whole home with any smartphone or tablet. You can smart plugs to control devices remotely, create an auto schedule to turn lights and appliances on or off, or even configure the system to switch devices on when you return home and your mobile device connects to your wireless router. For added security, in addition to alerting your smartphone and or tablet, the motion sensors can also trigger other actions, such as turning on a light to trick a would-be burglar into thinking someone is at home.
Connected Home Control Kit (KX-HN6032)
Connected Home makes security and automation easy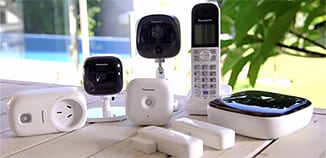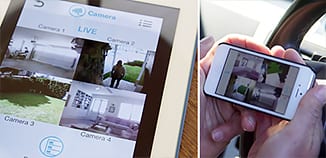 Simple to set up and use, the Connected Home range is comprised of cameras, sensors, smart plugs and sirens that allow you to remotely activate your electrical appliances and monitor your home security via your smartphone or tablet.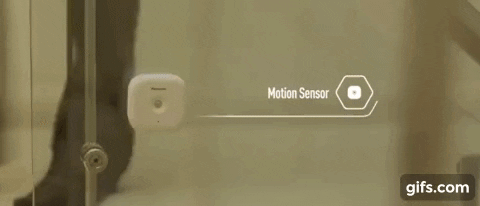 READ MORE
Learn about Panasonic's DIY home security and automation system.