Lochie Daddo, home invader? No he hasn't fallen on hard times and had to turn to a life of crime. Lochie is simply helping us put the Panasonic Connected Home security and automation system to the test by playing the role of the bad guy.
Yeah, Lochie looks totally legit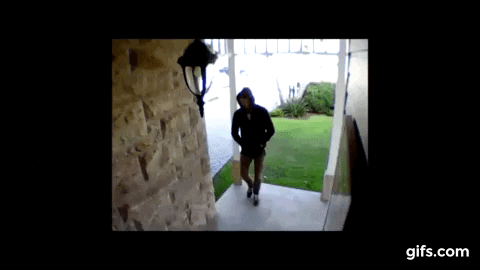 Love your home and everything in it? The kids, the pets, the prize possessions? Then you want to protect them from shady characters like this one, right?
Probably selling raffle tickets for charity, right?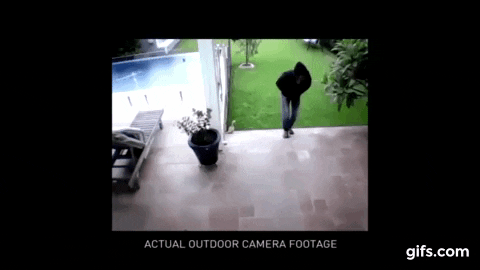 Panasonic's new Connected Home system makes it super hard for Lochie (and serious criminals) to compromise your security.
He's thoroughly checking every window and door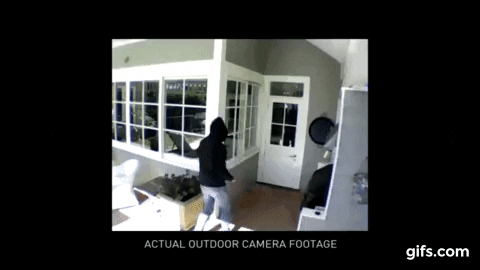 Connected Home is a 'do it yourself' security and automation system that lets you monitor and control your home without a hefty price tag or monthly fees.
Because he's a professional, damn it!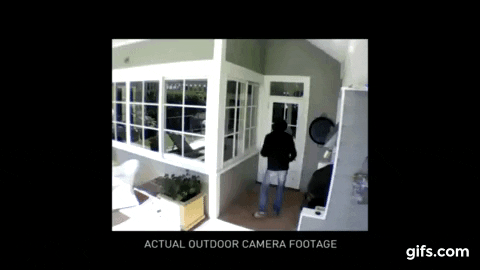 Simple to connect, with a range of outdoor cameras, indoor cameras, motion sensors, window/door sensors, and smart plugs, your home has never been so secure.
Um… just making sure everything is safe… in the dark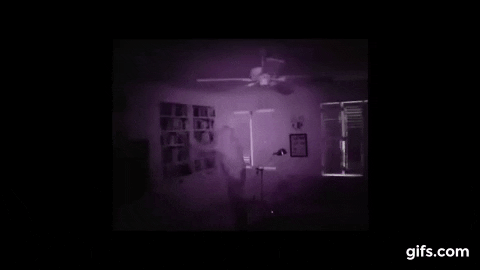 And if anything does happen, you'll be alerted immediately via instant alerts to your phone or tablet. The cameras offer night vision and can even record footage to the network hub.
And taking this bike out for a test drive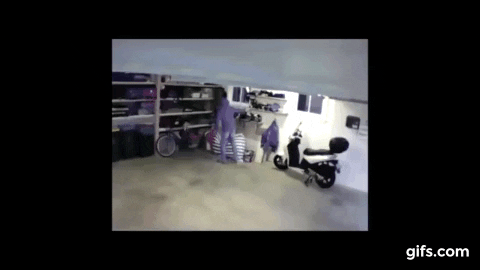 And with clear two-way communication, you have the ability to remotely speak through the camera and warn off intruders.
Because Lochie believes in safety first!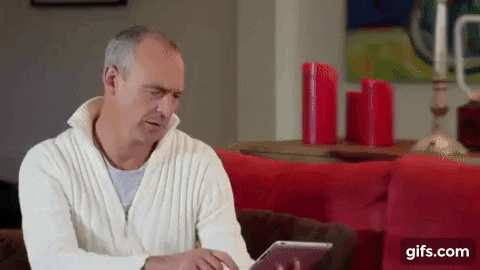 Lochie the bike thief seems a bit surprised when he's busted in the act!
WATCH Connected Home DIY Security & Automation
READ MORE: Lochie Daddo puts Connected Home through its paces.
Check out the Connected Home range of cameras, sensors and smart plugs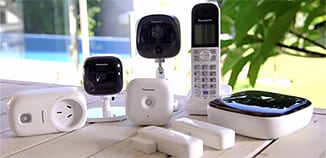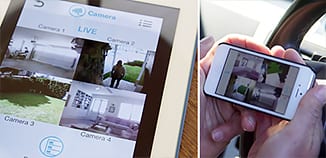 Simple to set up and use, the Connected Home range is comprised of cameras, sensors, smart plugs and sirens that allow you to remotely activate your electrical appliances and monitor your home security via your smartphone or tablet.
READ MORE
Learn about Panasonic's DIY home security and automation system